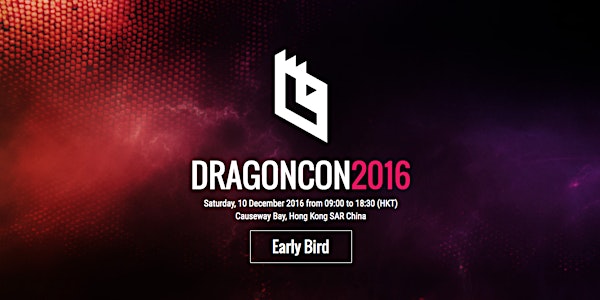 DragonCon Hong Kong 2016
When and where
Location
The Excelsior Hong Kong Gloucester Room II, 3/F 281 Gloucester Road Causeway Bay Hong Kong
Description
For the first time, Hong Kong's premier security research group Dragon Threat Labs is hosting DragonCon, possibly the most technically-intensive security conference borne out of Hong Kong.
In keeping with Hong Kong's fine reputation as the cyberpunk sprawl giving birth to such engineering marvels as Lik-Sang and where movies and games like Blackhat, Sleeping Dogs and Ghost in the Shell take place, DragonCon's first conference has IoT as its theme. Now at this East meets West place, at this age of Cyber meets Physical, the 1st DragonCon is set to present topics guaranteed to scare and inspire.
Come join us, make Hong Kong great again!
For details please go here: https://dragoncon.hk/