Dr. Louise Porter Conference 2014 (17 & 18 November, Hong Kong)

Monday, 17 November 2014 at 18:30

-

Tuesday, 18 November 2014 at 21:30 (HKT)
Event Details
Dr. Louise Porter,PhD, MA(Hons), MGiftedEd, DipEd, BA, BIntStuds

Child Psychologist
Dr. Louise Porter is a child psychologist with over 30 years' experience in private practice in Australia and in Asia, consulting with parents and practitioners about children's developmental and social or emotional challenges. She worked for ten years in disability and mainstream settings and lectured at university in South Australia for 13 years in early childhood, special and gifted education, and behaviour management.
Patron of the Hong Kong Gifted Children's Association, she is a sought-after speaker nationally and internationally and has published widely, with her books including: Young children's behaviour, Student bevaviour, Gifted young children, Teacher-parent collaboration, and a parenting course: A Guidance Approach to Discipline.
Monday November 17 (from 6:30- 9:30 pm)
A Guidance Approach to Parenting
Dr Louise Porter's most popular seminar.  Dr Porter will explore the differences between controlling discipline which uses rewards and punishments to make children comply with adults; versus a guidance approach, which teaches children how to act thoughtfully. 
 Just as we do not punish children when they make spelling mistakes, so too we do not punish children when they are learning to behave considerately - but, instead, offer extra practice and guidance.
Alternatives to rewards include giving positive feedback without praising; while alternatives to punishment include supporting children to regain command of their own emotions and impulses, rather than punishing them for becoming out of control.
Tuesday November 18 (from 6:30- 9:30 pm)
Affluenza: Raising well adjusted children of privilege
Today's children of privileged families often experience two conflicting parenting methods: being coddled and indulged, with the result that they do not learn to solve problems for themselves; and being micro-managed and pressured, with the result that they do not discover their own goals in life but instead work only for external rewards. Both of these trends make it difficult for young people to 'own' their lives and to construct a true sense of self that will be the source of their strength in troubled times.
This seminar will detail how parents can support the personal development, emotional wellbeing and social acumen of their children and adolescents while, at the same time, encouraging intrinsic motivation so that they can accomplish in skills that are important to them and in this way fulfil their purpose in life.
***Important note: if you need a slot in the carpark, please email to margaret@ekalli.com 3 days prior the event for arrangement.

Ticketing:
http://drlouiseporterhk2014.eventbrite.hk
Facebook:
http://www.facebook.com/DrLouisePorter
Website:
http://www.louiseporter.com.au/
Enquiries:
margaret@ekalli.com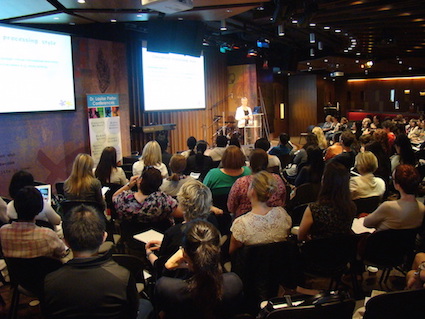 When & Where

Chinese International School
1 Hau Yuen Path
Braemar Hill
Hong Kong Island
Hong Kong SAR China

Monday, 17 November 2014 at 18:30

-

Tuesday, 18 November 2014 at 21:30 (HKT)
Add to my calendar
Organiser
For more information, please contact
Margaret Yeung

M:  9101 3003 (whatsapp or text)

E:   margaret@ekalli.com