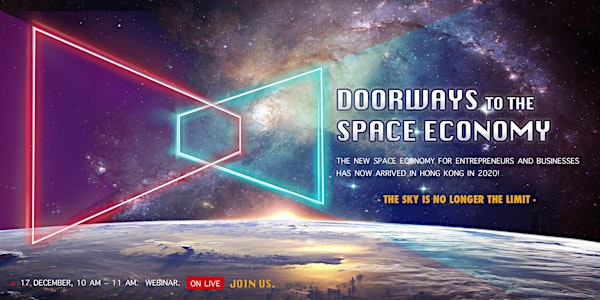 Doorways to the Space Economy
The Sky is No Longer the Limit - the New Space Economy for Entrepreneurs and Businesses has now arrived in Hong Kong. Yes. Really. Join us!
About this event
You are invited to the inaugural webinar on the new space economy in 2020 that has now arrived in Hong Kong. If you are an entrepreneur and "astropreneur", ever wonder what potentially can be your new roles and markets for the new Hong Kong? On the morning of the 17th of December, Thursday, direct from Cyberport… be ready to zoom in and beam up.
Brought to you by the new Orion Astropreneur Space Academy (OASA) and Cyberport, this panel of venture capitalists, investors, and teachers shall aim to change your mindsets about space. Space is no longer a mystery and unreachable. Space and the businesses that will seed the next generation of businesses have already started.
Beginning this year, the sky is no longer your limit. Be the first to be "re-inspired." Join us and let's co-create a new future.
~~~~~~~~~~~~~~~~~~~~~~~~~~~~~~~~~~~~~~~~~~~~~~~~~~~~~~~~~~
Topics
Why now?
What has Hong Kong done recently?
How to ground the space economy for Hong Kong?
What does the space economy offer for start-ups?
~~~~~~~~~~~~~~~~~~~~~~~~~~~~~~~~~~~~~~~~~~~~~~~~~~~~~~~~~
Speakers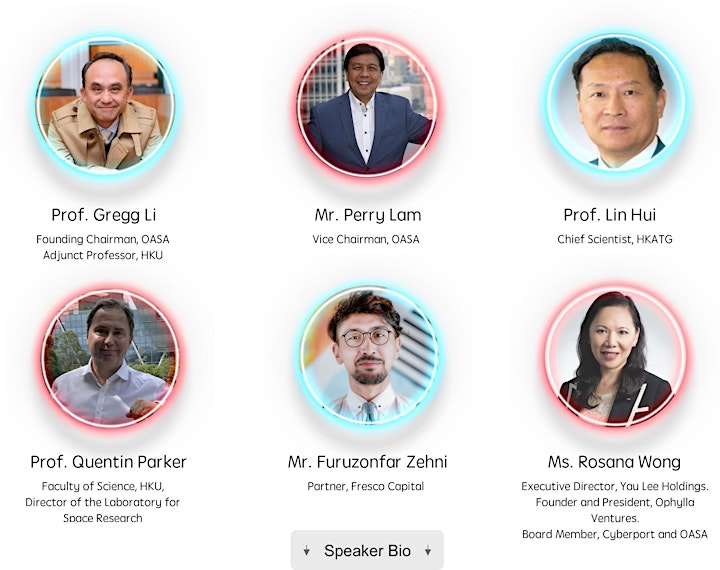 ~~~~~~~~~~~~~~~~~~~~~~~~~~~~~~~~~~~~~~~~~~~~~~~~~~~~~~~~~~~~~~~~
Co-organizers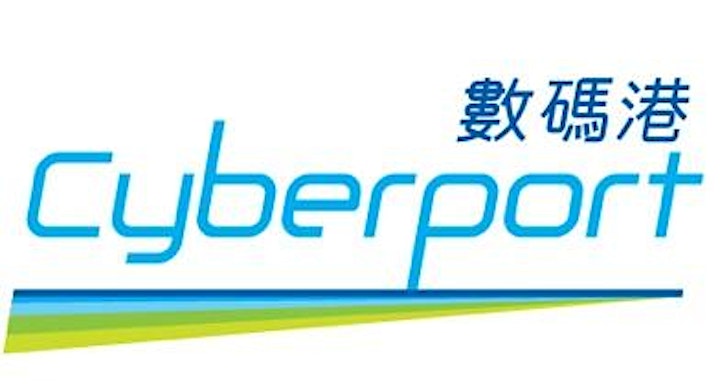 ~~~~~~~~~~~~~~~~~~~~~~~~~~~~~~~~~~~~~~~~~~~~~~~~~~~~~~~~~~~~~~~~
Speaker Bio
Perry Lam
Perry develops leaders for a living, and helps executives become the real leaders they can be. He trains Ted speakers, is a corporate coach, business consultant, corporate trainer, facilitator and business leader with extensive experience working with cross cultural senior executives in multinationals and regional companies throughout Asia Pacific, Middle East, Europe and North America.
Prior to establishing his practice, Perry was the Regional Director, Sales Development, Asia Pacific Middle East for DHL Worldwide Express. He has led several strategic leadership initiatives as well as management development programs. His passion for people and learning resulted in establishing the DHL Sales Force Academy and Learning Development Center in Shanghai, which included curriculum as well as training resources. Perry is the Vice Chairman at OASA and is championing the learning and development strategy for the Academy.
Gregg Li (aka Dr. G)
Gregg has been a company doctor, a serial entrepreneur, a business angel, a board director, and a professor of management. At HKU, he has been teaching both entrepreneurship, and starting in 2020, in astropreneurship. His peers and students called him "Dr. G" for short. Gregg is the founding chairman of many institutions, recently Invotech in 2013 with Sir David Akers Jones,…and now the Orion Astropreneur Space Academy. When he is not creating or building things, Gregg is busy advising a portfolio of artificial intelligence and big data start-ups in Greater Bay. These companies are ready for Space, and these include a predictive engine firm, a mindfulness technology company, a Chinese voicebot, an X-ray algorithm company, and an e-commerce training engine. These new ventures explores cutting edge technology that would improve the quality of life for all humanity.
Lin Hui
Lin Hui has been the Chen Shupeng Professor of GeoInformation Science at the Chinese University and is the Chief Scientist at HKATG. He is an academician of International Eurasia Academy of Sciences, the Vice Chairman of China National Committee of International Society of Digital Earth, Council Member of University Space Research Association, Expert Committee Member of the National Space Center of the Chinese Academy of Sciences, Founding Director of the Institute of Space and Earth Information Science of Chinese University of Hong Kong, Founding President of the International Association of Chinese Professionals in GIS, Former President of Hong Kong Society for Remote Sensing, and a Council Member of Asia Association of Remote Sensing.
Quentin Parker
Quentin Andrews Parker, is an eminent astrophysicist and currently a professor in the Department of Physics, Faculty of Science, University of Hong Kong and the Director of the Laboratory for Space Research. Prior to joining HKU in 2015, he was the joint AAO/ Macquarie lecturer in Astronomy and director of the research centre for Astronomy, Astrophysics and Astrophotonics. Quentin is best known for his work on and discovery of Planetary Nebulae. This work was facilitated by his instigation and leadership of the H-alpha survey on the UK Schmidt Telescope (UKST). Quentin is a board member of OASA.
Rosana Wong
Ms Rosana Wong, Executive Director of Yau Lee Holdings Limited, leads the Group to be a green integrated corporation providing multidisciplinary construction related services. She is driven by her passion in technology, innovation, science and urban spatial planning and has further solidified her vision by founding Ophylla Ventures and a group of startups in the context of smart city to create better choices towards a citizen-centric and sustainable ecosystem by dynamic intelligence. Ms Wong is also the Vice President of Smart City Consortium, Deputy Director of China Green Building (HK) Council, Member of different HKSAR Government organizations, including Environment and Conservation Fund Committee, Transport Advisory Committee, Longterm Decarbonisation Strategies Support Group of Council for Sustainable Development and Green Minibus Operators Selection Board, Founding Member of the Built World Technology Alliance of Asia and Advisory Board Member of Center for Integrated Facility Engineering (CIFE) at Stanford University. Rosana is a member of the Board of OASA.
Furuzonfar Zehni (aka Fushan)
Furuzonfar Zehni is a Partner of Fresco Capital and is involved in all aspects of investment and operations. He is particularly passionate about the intersection of data and networks with traditional industries such as health, space and work. Prior to Fresco Capital, Furuzonfar built and scaled businesses in data analytics, wealth management and investment advisory. Before plunging into the entrepreneurial world he was with Ernst & Young. Furuzonfar graduated from the University of Hong Kong with a dual degree in Economics and Finance (with honours). He is a TEDx license holder, a mentor for the Laudato Si Challenge, a mentor for Founder Institute, and is an active member of the Hong Kong University and St. John's College Alumni Club. With the Shahidi Foundation, Furuzonfar is passionate about economic and cultural empowerment.