DNA Barcoding 2 Day Workshop

Saturday, 15 April 2017 at 09:00

-

Sunday, 16 April 2017 at 14:00 (HKT)
Event Details
Do you know how many speices can be found in Hong Kong? You and your kids can turn into an explorer to barcode these species this easter! DNA barcoding is a way of identifying different species from their DNA sequences. Join us to explore the biodiversity of Hong Kong. This will be a hands-on experience where you will collect samples and do molecular biology experiments. It is not a must to have Biology backgound, everyone is welcome to join!
Date: 15 - 16 April, 2017
Time: 10 AM - 3 PM (5 hours/day)
Venue: MakerBay, 16 Sze Shan Street, C1 Yau Tong Industrial Building Block 2, Yau Tong, Kowloon, Hong Kong
Number of participant: Max. 15
Fee: HKD880/person (Including materials cost, printed handouts and certificate)
Tutor: Dr. Gert Grobler and Ms. Maria Li (from DIYBIO Hong Kong)
- Learn about biodiversity of Hong Kong/ your surroundings
- Basic molecular biology techniques
- Everyone will do 3 DNA samples
Upon finishing the 2 days programme, you can get a certificate of participation.
============== DAY 1 ===============
09:00 Field Trip at Lei Yue Mun (collect samples)
10:30 Micropipette workshop
11:00 Lunch (Please bring your own lunch)
12:00 DNA Extraction
14:00 End of day 1
============== DAY 2 ===============
09:00 Running PCRs
10:00 Gel electrophoresis workshop
11:00 Lunch 

(Please bring your own lunch)
12:00 Run gel electrophoresis and result interpretation
14:00 End of day 2
You can sign up at Eventbrite and pay by cash on the first day of the workshop
Payment method: By cash at door 
Feel free to contact us via info@diybiohk.org
When & Where

MakerBay, Yau Tong
Sze Shan Street
Kowloon
Hong Kong SAR China

Saturday, 15 April 2017 at 09:00

-

Sunday, 16 April 2017 at 14:00 (HKT)
Add to my calendar
Organiser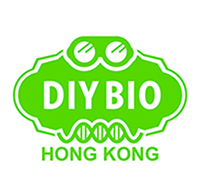 We are a group of DIY Biologists who wants to promote Biology in Hong Kong. Our aims are to build a community laboratory where anyone can come and learn about Biology and work on their experiments. We also want to breach the gap between the world of formal research and the community through workshops and public talks. Bug hunt Hong Kong is our citizen science project this year.
Our website: https://www.DIYBIOHK.org
Meetup group: http://www.meetup.com/DIYBIOHK/ (Join our regular meeting on every Thursday evening!)
Bug Hunt Hong Kong facebook page: https://www.facebook.com/BugHuntHK/