If you can't eat your beauty products don't put them on your skin! Join us for this high energy, fabulous and fun workshop on DIY Beauty.
About this Event
'The Average Woman Puts 515 Synthetic Chemicals On Her Body Every Day Without Knowing and 60 percent of what we put onto our skin is absorbed into our bodies.' Huffington Post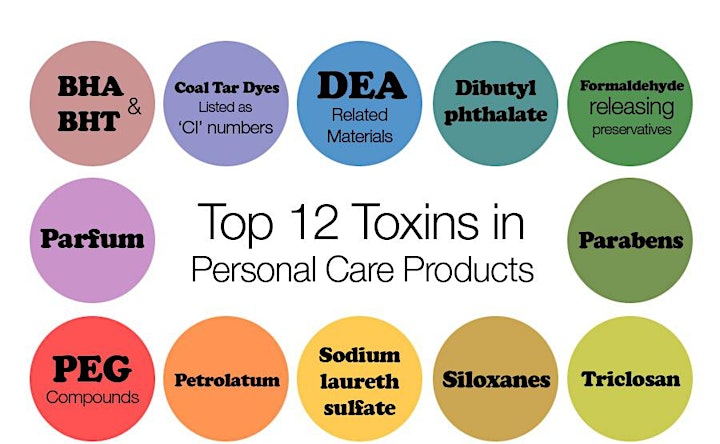 Join ACT and Exceptional Existence for a Covid safe afternoon for you as we show you how easy, sustainable and cost-effective it is to make your own chemical free products.
If you can't eat your beauty products why would you put them on your skin?
During this COVID safe gathering, we will show you how to make:
Wellness Tea: The perfect all natural immune and body booster made with honey and natural remedies. Health never tasted so good!
Coffee Scrub: At ACT, we love coffee and we also love sustainability. This recipe uses our used coffee grounds to make a delicious body scrub that is great for removing dead skin cells and cellulite.
Tea Toner: Using Green tea and essential oils, you won't believe how easy it is to make this toner and how luxurious it feels.
Make Up Remover Pads: A crowd favourite. Your make up doesn't stand a chance against these removers. They are also great just to cleanse the skin and also excellent as baby wipes!
Night Cream: We receive endless feedback on how powerful this is. The ingredients in this night cream are used in some of the more lavish face creams on the market. We hear time and time again how this cream tightens the skin but also relaxes the body/mind and prepares you for bed. A must try!
Note: No one will go home empty handed! All attendees will also receive a sample of the coffee scrub, tea toner, make up remover pads and night cream to take home!
Ticket fee: 450 HKD inclusive of:
Coffee/Tea of your choice and sweets OR a glass of wine and nibbles
A sample of the coffee scrub, tea toner, make up remover pads and night cream to take home!
Recipe print out to take home so you can get started right away!
If you have any questions please don't hesitate to email Louise from Exceptional Existence on louise@exceptionalexistence.com
Commit today to living an even more wonderful, chemical free life - this is the environment your body was meant to live in.
Covid Safe Measures:
We take Covid very seriously at all ACT events. We will ensure your safety with....
All tables will seat only 2 people
All tables will be divided with a perspex divider.
All attendees will be asked to wear masks when not eating/drinking and during the demonstration.
All materials and tools will be single use.
Temperature checks will be done on arrival.