Description
From 27 November to 20 December 2015
Everyday morning : 10am to 1pm (Monday to Sunday)
Extra session every Saturday afternon : 2pm to 5pm
20 persons max by session.


Price is for one tree, you can come as a group of maximum 3 people to make one tree.
You want an original and trendy Christmas tree?
You do not have enough space or not want to cut a young tree just for few weeks?
Come make and design you own eco-friendly Christmas tree!
You can pick and choose the materials that you want from our Christmas tree workshop to make your own tree!
What better Christmas event than making a christmas tree with family and friends?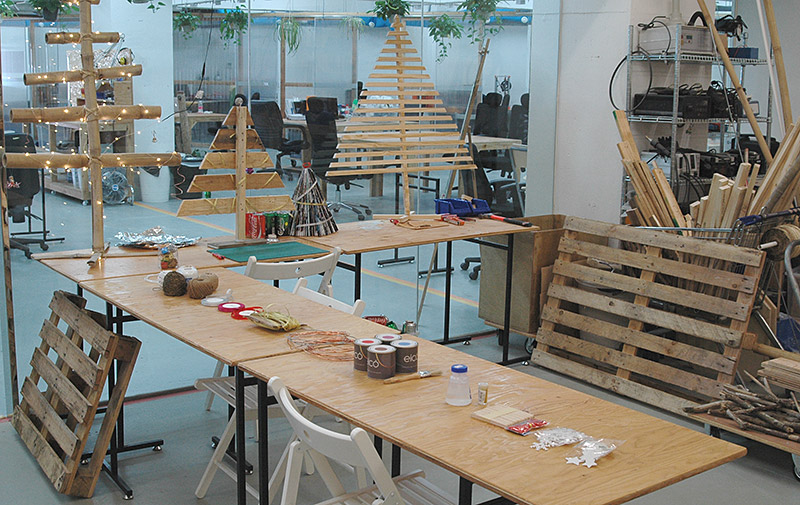 The pleasure of making oneself an original, reusable tree.
To avoid cutting a young tree.
A lot of the materials used are recycled.
Create your personal decoration and Christmas spirit.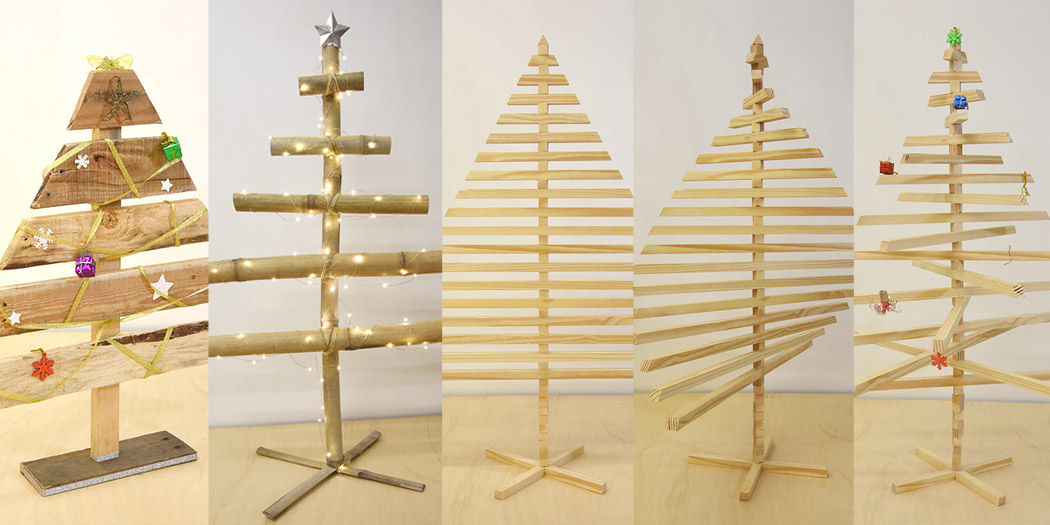 Come whenever you want, plan for 3 hours to make your own Christmas tree.
At your arrival we will welcome you and give you a briefing on health and safety of the workshop and introduction of the tools and mateirals, and then it's your turn to MAKE!
The Christmas tree workshop is a self-service, you can make use of all the materials available, including wood, rope, tube, cable, wire, cardboard, glue, paint, glitter ...)

We are here to help and advise you if you come across any technical issues or need inspiration for your design!
Cut, paste, screw, sand, paint, tie... and MAKE your own Tree!
You can bring your material for use it.

JOIN THE WORKSHOP WITH YOUR KIDS OR FRIENDS


Include:
-Wood (bamboo, pallets, bar...)
- Glitter and painting
- Ribbon, wool, metallic thread
- Cans and paper for making decorations
- Star and snow stickers
- Christmas balls
Optional accessories are available for purchase:
- Electrical garland
- Laser cutting service to make special decorations for your tree

Infos:
Activity from 7 years.
Children under 12 must be accompanied by a parent.
Price is for one tree, you can come as a group of maximum 3 people to make one tree.
If you want to make more than one tree, you need to buy an extra ticket.
Max height of tree : 1.4 meter


You like the style of this trees, but you don't have any time for make it?
We can make your Chrismas tree for you.
Contact us for the details.
If you want an other date and hour, contact us.