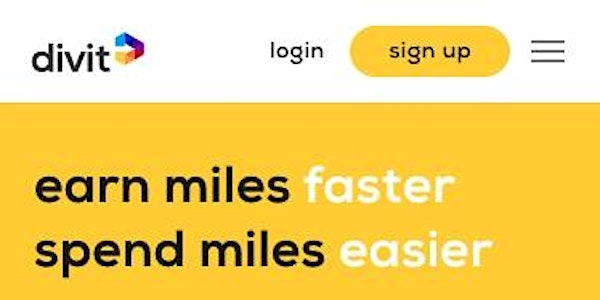 Divit Launches Game-changing Payment Solution for Merchants and Consumers
Divit launches a real-time payment-linked loyalty and rewards platform that enables consumers to instantly earn and spend miles.
About this event
The Hong Kong-based fintech startup, Divit, is launching a pioneering real-time payment-linked loyalty and rewards platform that enables consumers to instantly earn and spend miles with any FPS payment.
In a major step towards achieving its goal of creating the world's biggest loyalty community and turning "Divit Miles" into a commonly used currency, Divit has announced its inaugural partnership with premium travel lifestyle brand, Cathay. Consumers will be given instant, two-way, 1 for 1 convertibility between Asia Miles and Divit Miles.
Divit's seamless rewards journey fits the lifestyle of today's consumers, addressing their growing appetite for "instant" experiences. Instead of waiting for monthly bank statements to "realize" their rewards, consumers can now earn miles almost instantaneously whenever they pay for anything via FPS. In addition to providing a simple and real-time experience, the new platform also offers unprecedented flexibility. It enables consumers to use the Divit Miles they earn much like a currency to shop, or even choose to make a charitable donation.
"These days consumers want instant rewards, real-time experiences and tailored engagements with brands when they shop. Divit is dedicated to transforming the marketplace by giving consumers and merchants a fast, secure, and rewarding win-win alternative. With Divit, consumers can immediately earn and spend air miles on almost anything they purchase anywhere via FPS, while merchants can reach millions of consumers without the time, effort, or expense of building their own rewards platform," said David Yu, Co-founder of Divit.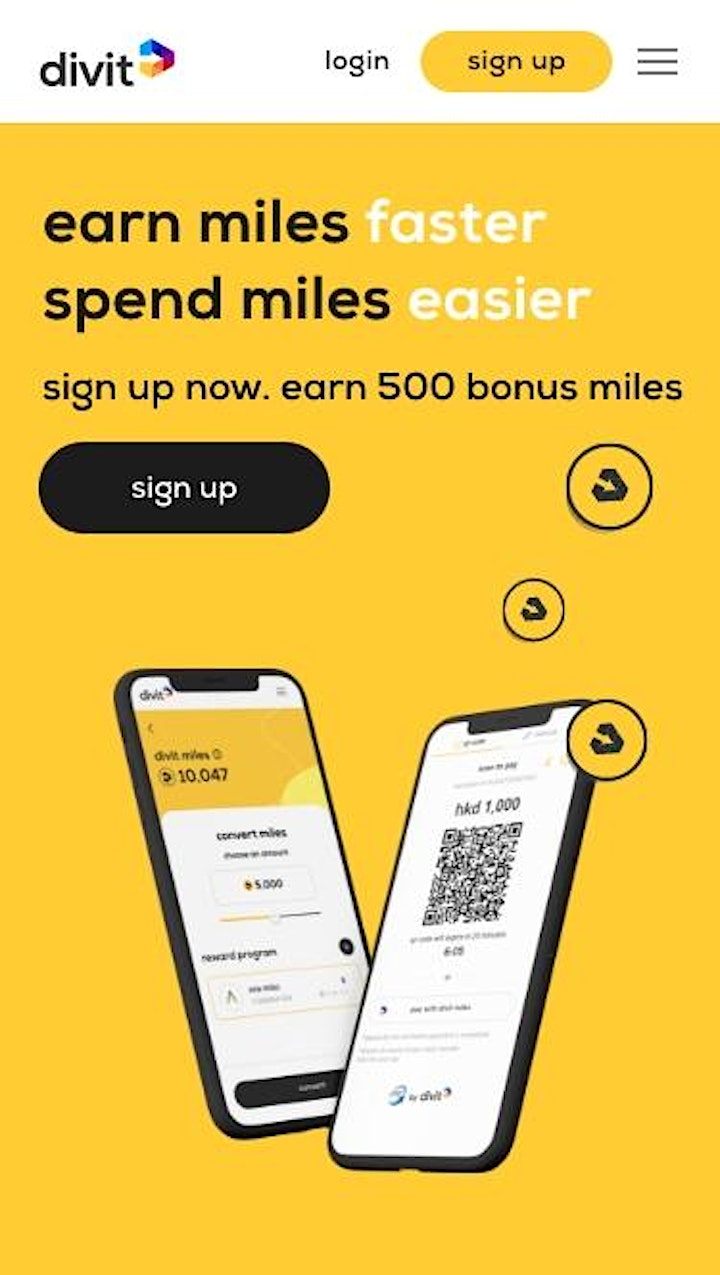 Simple, flexible and rewarding – mileage points are just a few clicks away
Officially launched today, Divit was founded by a trio of Hong Kong FSI industry veterans with the goal of creating the city's first payment platform that allows consumers to earn and spend miles instantly with FPS payments. Its unique FPS-based approach offers customers two different payment options to earn and spend Divit Miles with ease:
1) FPS by Divit: Fast and secure FPS payment with instant miles rewards
2) FPS by Divit Pay Later: Pay for purchases with three interest-free monthly FPS payments
"We are always looking for ways to make both earning and spending miles simpler. By partnering with Divit, which has established a merchant network where customers can seamlessly earn and burn with their loyalty points within Divit's ecosystem, our members will have more ways to earn and redeem with their miles, providing more ways for us to engage with our members.," said Paul Smitton, Cathay Director Customer Lifestyle.
"Plug-and-play" solution for merchants to save costs and capture opportunities
As a genuinely "plug-and-play" solution, Divit empowers merchants to capture new opportunities easily and cost efficiently, simply by registering and adding it to their payment options at checkout. In addition to achieving savings of up to 3% on credit card handling fees, merchants can also incentivize consumers to make purchases with Divit by providing them with the opportunity to instantly earn and spend miles. This opens up a wealth of opportunities among members of the world's leading customer relationship programs like Cathay, and many more. Divit's merchants will enjoy immediate and low-cost access to over 12-million potential new customers with whom they can transact directly. In the post pandemic era, Divit can help merchants unlock a wealth of business opportunities, particularly in the e-commerce sector.
Streamlining the rewards process encourages consumers to choose FPS as their preferred way of payment, which in turn improves cashflow for merchants. This game-changing solution is a perfect fit for small to medium-sized businesses, making it possible for them to easily tap into the fast-growing e-commerce market. The unparalleled flexibility allows them to create and customize their own rewards scheme on the Divit merchant platform with just a few clicks.