Be the change your organization needs. Covid-19 has forced organizations to hire globally. D & I has become more important than ever!
About this event
Diversity and inclusion (D&I) has become one of the buzzwords of this zeitgeist, and many businesses are taking major strides in promoting a diverse and inclusive workplace. With more resources devoted to diversity and inclusion comes with designated roles and teams that work specifically on this topic. In Hong Kong and Asia, D&I professionals are still at its nascent stage, but this discipline will become more mature in the foreseeable future. In this panel discussion, we hope to provide our audience a better understanding of what a D&I professional is, what this role entails, and how to get into this discipline.
Agenda:
Opening
Introduction to Panelists
Panel Discussion
Q&A and Closing Remarks
Our Speakers:
Varshaa Kutik, APAC Lead Diversity & Inclusion, Bank of America
Varshaa Ram Kutik joined Bank of America Merrill Lynch in November 2018 as the Head of Diversity and Inclusion for Asia Pacific. She has twelve years of experience in the D&I space and has worked across several industries. Prior to joining the bank, she led D&I for the APAC & EMEA regions for Cargill, a Minnesota-based global leader in trading and distributing agricultural commodities. Before Cargill she was employed with Goldman Sachs and led their D&I efforts across the region. She started her career in the ESG space and was responsible for the publication of the first sustainability report for Infosys, an Indian multinational corporation that provides business consulting, information technology and outsourcing services. Varshaa has a master's degree in Globalization and Development from Warwick University in the UK.
Kent Fo, Senior Officer Analytics & Insights, Diversity & Inclusion, John Swire & Sons (H.K.) Ltd.
Kent is Senior Officer Analytics & Insights with John Swire & Sons (H.K.) Ltd. As part of the group's Diversity & Inclusion (D&I) team, he collects, aligns and analyses D&I data to provide insights in support of the company's D&I strategy. Prior to this, he worked at The Women's Foundation, a non-profit organisation dedicated to improving the lives of women and girls in Hong Kong. Before that, he worked as a Research Assistant at the University of Hong Kong, researching the position, status, and experience of women as academic leaders in higher education. Kent is also a mentee on the Community Business LGBT+ Mentoring Programme, which aims to increase the number of LGBT+ professionals in the leadership pipeline in Hong Kong. He holds BSc in Banking and Finance from the University of London and an MEd from the University of Hong Kong.
Michael Chan, Learning and Engagement Manager (DIAN), Community Business
Michael is currently the Learning and Engagement Manager at the Diversity and Inclusion in Asia Network of Community Business. He is a Diversity, Inclusion, and Wellbeing Professional with cross-disciplinary knowledge in psychology and public health. Michael supports clients across a range of industries to find solutions to diversity challenges within their business by providing a combination of consulting and training services, as well as conducting roundtables and mixers to facilitate discussions on diversity, inclusion, and employee wellbeing as a societal and business issue.
On a voluntary basis, Michael is part of the Global Shapers Community Hong Kong Hub, a global youth leadership initiative of the World Economic Forum. He is leading the hub's mental health initiative, branded as "Shaping Minds", that aims to raise awareness about workplace mental wellbeing, normalizes the discussion on workplace mental health, and ultimately improves community wellbeing of Hong Kong.
A graduate of the University of Michigan, Ann Arbor, Michael holds a Bachelor Degree of Arts in Psychology, and he completed his Master of Public Health at the Chinese University of Hong Kong. He is native in Cantonese and fluent in English and Mandarin.
Stef Teng, Senior Manager, Diversity & Inclusion, ManuLife
Since Jan 2019, Stef has driven and supported the diversity, equity and inclusion agenda in Asia, partnering with HR, business leaders, employee champions and community partners in order to build a diverse, equitable and inclusive workplace where everyone belongs. She joined Manulife in July 2016 as a regional senior talent manager with 10 years of experience in talent management, organizational development, learning and development, employer branding, campus recruitment, diversity and inclusion in financial services and retail industry. She started her career in British American Tobacco Malaysia as a HR management trainee before joining HSBC and eventually transferred to Hong Kong in 2016. Stef is a mentor in the Community Business LGBT+ Mentoring Program, co-chaired Manulife's PROUD employee network for three years since its inception and sits on the Hong Kong Interbank's Lesbians In Finance leadership team. She holds a masters degree in accounting and a bachelors in psychology from University of Melbourne.
Amy Hanly, Director HR (D&I APAC), Morgan Stanley
Amy Hanly is a Director in Human Resources at Morgan Stanley, based in Hong Kong. In her current role, Amy oversees Diversity and Inclusion efforts and manages a number of employee network groups for the Firm in Asia.
Amy started her career in Australia in Loyalty Marketing, with roles in buying and operations. She moved to Hong Kong in 2014, where she ran loyalty programs for a large regional bank, and later, also managed the bank's buying, partnership, and operations teams across Asia. Following a 10-month career break traveling around the world, Amy returned to Hong Kong in 2019 and began her journey in Diversity & Inclusion by volunteering for local nonprofit Pink Alliance. She then took another loyalty role within a major retailer whilst building her network and knowledge in the Diversity & Inclusion space. In January 2021, Amy began her role at Morgan Stanley.
Moderator: Thomas Huang, Country Manager, Happyer.io
Thomas is a Cambodian-born serial entrepreneur who grew up in the USA/China and is currently the Cofounder & COO of Happyer.io, the leading holistic career platform focusing on company culture.
Overseeing HR, Thomas is in charge of D&I at Happyer. He is also a UNDP Cambodia Startup Advisor, SEA Investment Advisor and Habitat for Humanity Committee Member.
He holds bachelor's degrees in Economics (US), Business Administration (France) and Political Science/International Relations (US), and a master's degree in Applied Economics (Hong Kong).
About Happyer.io
Happyer.io is the go-to career platform for the modern job seeker and for companies to attract and hire millennials and Gen Z talent. Happyer.io communicates authentic voice. Candidates want to know about a company's culture, people and purpose and this is best communicated through rich content such as video, podcasts, blogs. Happyer.io is the platform to communicate the authentic voice of your employer brand.
We empower individuals to win in their career and ultimately be happier - and we do this in three ways:
We help applicants get a transparent and authentic view into jobs, companies and cultures so you can find the right fit.
We help applicants to gain the in-demand skills needed to accelerate or pivot your career.
We help to connect applicants to the right career advice and career coaches to help you navigate your career.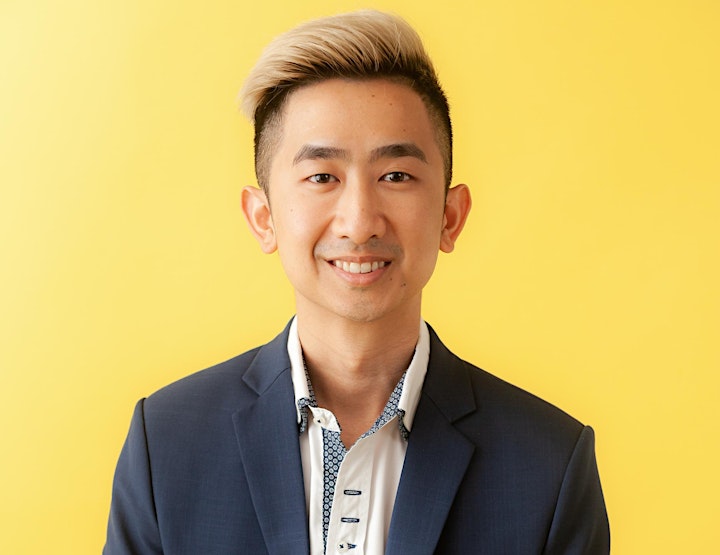 About Community Business
Community Business is a not-for-profit organisation (Hong Kong Charity Number 91/6560) whose mission is to lead, inspire and support businesses to have a positive impact on people and communities. A recognised leader in advancing responsible and inclusive business practices in Asia, Community Business facilitates networks, conducts research and events, leads programmes and campaigns and provides training and consulting. Our focus on responsible business is aligned to four mission-led themes:
Building responsible leadership
Tackling workplace inequality
Ensuring employee wellbeing
Promoting social inclusion
Founded in 2003 and headquartered in Hong Kong with a presence in India and working with dedicated partners and consultants across Asia, Europe and the Americas, Community Business works with companies of all sizes and from diverse industries across Asia, harnessing the power of business to drive social change. For more information, please visit www.communitybusiness.org.