Description
Location: 20F, Wework Tower 535, Causeway Bay
Date: May 30th, 2018
Time: 19:00 - 21:00
BLOCKCHAIN? AI? Robotics? Are these the future of Japan? How's the latest trends of Japan startups markets?
What are the differences and similarities between Japan and Hong Kong development in technology?
Looking forward, how do Japan and Hong Kong entrepreneurs and startups collaborate to create more value to the the Asia Pacific startup ecosystem?
Join us for an engaging night with addlight, an innovation consultancy in Tokyo, and our panel speaker Anthony Woo, an MBA Harvard Graduate appointed by the Hong Kong Securities and investment institute as a instructor on Fintech & AI. Both providing their unique perspectives and latest insights on how Japan and Hong Kong startups are disrupting the traditional markets and business models. In addition, we'll learn about the opportunities and challenges that both of Japan and Hong Kong faces of adopting this disruption in technology.
AGENDA
6:45pm - 7:30pm Registration
7:30pm - 7:45pm Addlight
7:45pm - 8:30pm: Panel discussion (Addlight, Anthony Woo, LimeHK, Dr. Y.M. Wong from HKBU)
8:30pm - 9pm Networking
SPEAKERS
Tadaaki Kimura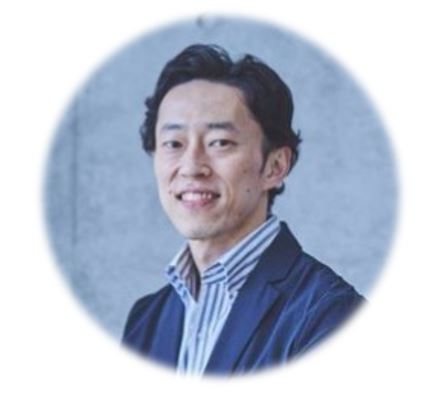 Tadaaki Kimura founded addlight Inc. in 2012 with a goal to promote effective Open Innovation in Japan and around the world. Kimura is a board member of several startups in Japan, and has guided five of them to IPO on the Tokyo Stock Exchange. Kimura serves as a mentor in a number of incubators and accelerators, and has cultivated cross-border collaborations with VCs, startups, and incubators/accelerators in Asia and North America.
Anthony Woo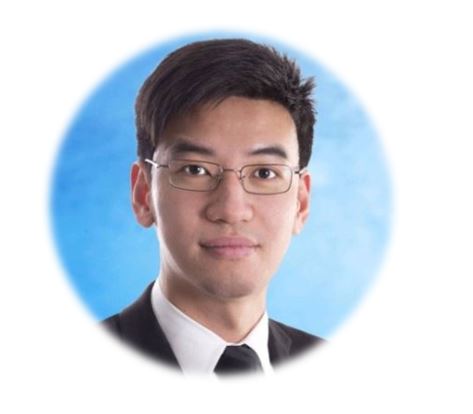 Anthony is currently both a venture capitalist and an academic researcher. As an advisor of the Harvard Innovation Lab (iLab), he is part of multiple startups in Greater China. Anthony used to be an investment banker at Morgan Stanley, and had also worked at J.P. Morgan in portfolio management, equity derivatives and investment strategy in San Francisco, London and New York.
PANEL DISCUSSION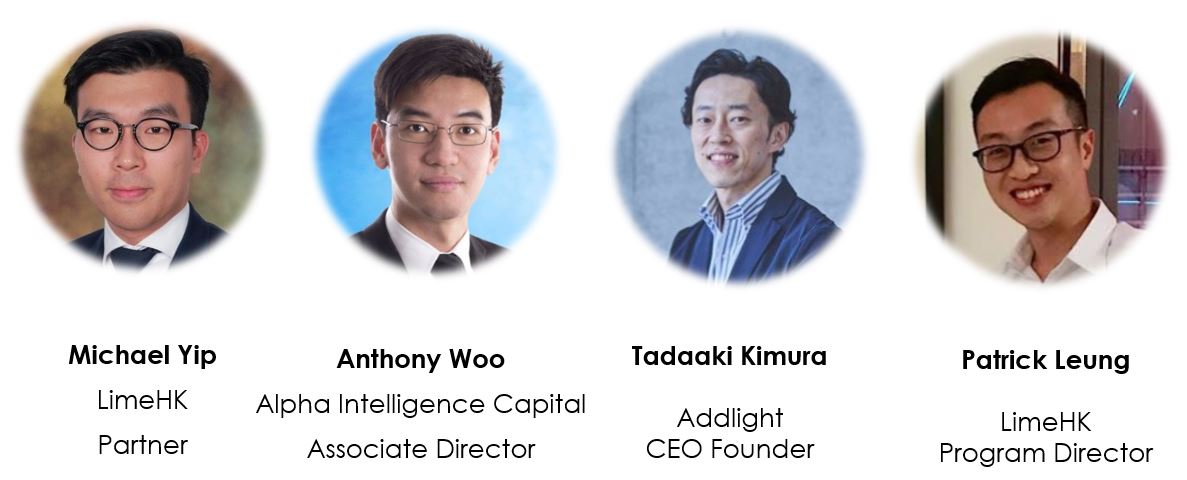 Special Guest: Dr. Y.M. Wong 王益民 博士
PhD (HKU), MBA (StrathclydeU), Diploma (CUHK), BBA (CUHK)
Dr. Wong is a Senior Lecturer of HKBU's Department of Management, as well as the director of the university's Entrepreneurship and Innovation Centre (EIC). His main research interest is Marketing of Non-Profit Organization and his most recent publication on the topic is completed in 2015: Implementation of CRM in a Non-Profit Organization: A Review under the Four-layer Framework. Journal of Business and Economics. We are honored to have Dr. Wong as a panel speaker, giving us insights on Chinese and Japanese startups from the academic perspective.
addlight

addlight is an innovation consultancy based in Tokyo, Japan. We combine strategy consulting, and a large network of startup and university contacts to build innovation within local and foreign corporations. We also work with foreign startups and accelerators to help local corporations gain advantages in Japan.
LimeHK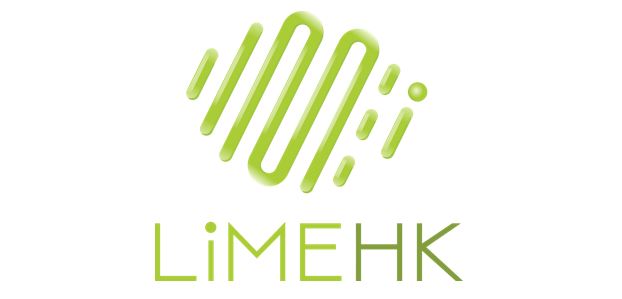 LimeHK is a tailored acceleration program for early to middle stage startups by providing in-depth mentorship , introducing strategic business relations and essential startup resources. The key objective is to help our incubatees to be self sustaining, scale-up and get early investments. At LimeHK our goal is to work with your startup to gain business traction and raise funding as quickly as possible, which implies the founder team to have be very dedicated, passionate and flexible. We have a personalized program that will accelerate your startup within 3 to 6 months.
Hong Kong Baptist University
School of Business & the Entrepreneurship and Innovation Centre (EIC)
Since 1956, HKBU has provided innovative business education to students from across the globe. At HKBU's School of Business, we seek to inspire good business practice, create values for stakeholders, and enhance social and economic growth and development through our research on corporate sustainability issues encompassing areas of business ethics, corporate social responsibility and corporate governance.
HKBU aspires to be a leader in whole-person business education and a centre of excellence in business research in selected strategic areas in order to inspire business practice, create value for stakeholders, and enhance social and economic growth and development.
Through internationally recognised business education programmes and research achievements, our School seeks to nurture ethical business leaders with global vision, who make a difference to the organisations, industries and communities that they serve, in Hong Kong, Mainland China and the global community.
In keeping with this mission, we strive to:
cultivate and encourage our students' academic curiosity and integrity, unleash their leadership potential, and prepare the ground for them to become all-round, values-conscious business graduates through our high-quality and well-balanced curriculum;
excel as a leading institution in selected strategic research areas to advance and disseminate business knowledge as well as enhance teaching quality;
be one of the region's most visible and influential business schools in terms of corporate advisory and public policy impact;
be a globally engaged business school that embraces faculty and student diversity in an increasingly interdependent and connected world;
encourage our staff and alumni to commit to nurturing business leaders and professionals with a dual emphasis on knowledge enhancement and business development;
foster collegiality within the School by adopting a participative governance structure that facilitates wide and frequent interactions among those who learn, teach and work at the School.
Established in 2016, the Entrepreneurship and Innovation Centre (EIC) aims at supporting the School's entrepreneurship education. It offers seminars, workshops and related activities to encourage, cultivate, and nurture the entrepreneurial culture and atmosphere among students.
Photography Sponsor

KaChick is a marketplace where you can book a photographer anywhere, anytime, for anything.
Founded and based in Hong Kong, KaChick is a marketplace that connects photographers with customers who want to capture memories from their everyday life.
For individual and organizational customers, it is the different precious moments that collectively defines and anchors your life. KaChick wants to help you capture and celebrate them.
For photographers of all levels, it is the capturing of these moments that define you as a professional – KaChick wants to help you do what you love by matching clients' needs to your skills.