About this Event
Growing IQ supports 2.5-12 year olds in developing mathematical mindsets through fun, hands-on and experiential learning using various manipulatives. We strive to ignite kids' curiosity, creativity and critical thinking to set them up as effective problem-solvers for the 21st Century and onwards.
We first opened in 2010 in San Francisco, expanded to Hawaii and Texas, and now to Asia's World City - Hong Kong. Join us as we mark our opening on an eventful weekend on October 17 and 18, featuring eye-opening talks from psychologists and educators, challenge booths to explore the wonders of Math, photo booths, goodie bags, and more!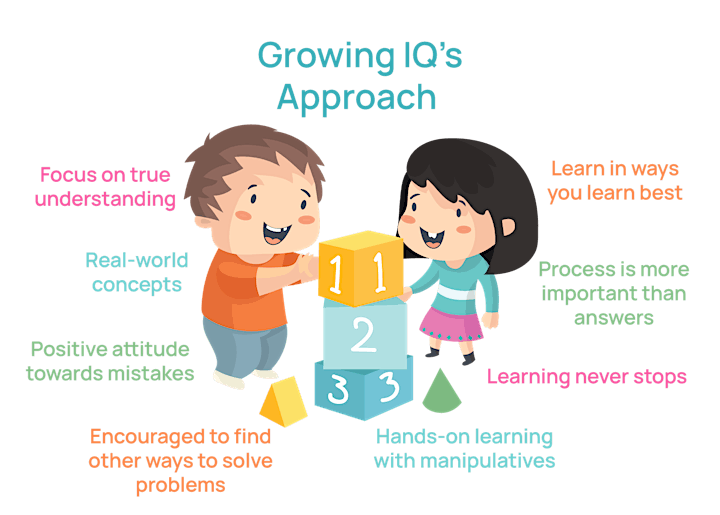 Launch and Open Day Agenda (for Saturday & Sunday):
10:00AM : Registration 📝
10:30AM : Welcome and Opening by Founders 👋
11:00AM : Benefits of Experiential learning by Academic Director 🧮
11:30AM : My Child Hates Math, What Do I Do? 🎲 (20 mins)
12:00PM : What is a Growth Mindset? 🧠 (20 mins)
12:30PM onwards:
💥 Adventure into the Wonders of Math: Fun Challenge Booths for Parents and Kids
💥 Family Photo Booths
💥 Goodie Bags and Gifts with Brain-Training Games
💥 ...and more exciting activities!
--
Details:
Date: October 17 & 18, Saturday & Sunday
Times: 10:00AM - 5:00PM
Venue: 4/F, China Hong Kong Tower, 8-12 Hennessy Road, Admiralty (Recommended MTR Direction: Wan Chai MTR Exit B1)
Welcoming all parents and kids to discover Math with us!