Description
Join us for a panel discussion with exciting startups who are building platforms to ignite the development of tech skills in Hong Kong and beyond.
We'll discuss essential next generation digital workplace skills, from core tech skills and new developments in AI and machine learning to open digital collaboration, radical transparency and beyond.
Learn about what it takes to be a developer, how to get your start in the industry and what led our founders on their own startup journey.
Panelists
Matt O'Connor, Co-Founder, Reboot.ai
Harry Chen, Founder, Altcademy
Frances Chiu, Instructor, GA, Lecturer HKU
Format
45 minute Panel Discussion followed by Q&A and Networking
Wine & Snacks provided
Panelist Profiles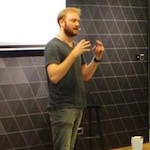 Matt O'Connor, Co-Founder, Reboot.ai
Developer. Scrum master. Co-founder Reboot.ai. Helping humans make the most of machines.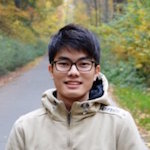 Harry Chen, Founder, Altcademy
Harry loves teaching web development and building products. He has taught multiple web development courses at General Assembly. In the past, He co-founded Nvest, a social platform for investors. He has also worked at Microsoft in Seattle and Bombardier Aerospace in Toronto.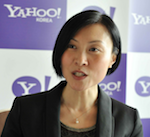 Frances Chiu, Instructor, General Assembly
Frances Chiu has over 17 years' experience in IT & Internet industry, and worked in leading companies such as Apple Computer, Yahoo!, eBay and AT&T. She held Asia Pacific senior management roles in Product Management, Marketing & PR and Channel management. Currently, she is an instructor at General Assembly and a lecturer at Hong Kong University - School of Professional & Continuing Education. She also runs her own company, providing management consultancy services. https://www.linkedin.com/in/chiufrances/

Frances was born in Hong Kong and lived in Sweden for 13 years. She holds a Master of Science degree in Industrial Engineering & Management, awarded by Chalmers University of Technology in Sweden. http://www.chalmers.se/en/Pages/default.aspx