Digital Transformation Symposium 2019: The AI+ Ecosystem - Smart City / STEAM / Cloud Computing
About this event
BCS (Hong Kong Section) and HKPC are proud to present the Digital Transformation Symposium 2019: the AI+ Ecosystem on December 7, 2019 (SAT).
Four distinguished speakers will share their views and experience on transforming business in the era of artificial intelligence. From the perspective of Smart Cities, STEAM, Cloud Computing and Security respectively.
Event Details
Digital Transformation Symposium 2019: The AI+ Ecosystem
Date: 7th December 2019 (Sat)
Time: 2:30pm -6pm
Venue: Innospace@HKPC
Application Deadline: 6th December 2019
Speakers:
Mr. Gary LEI
Senior Business Development Manager, Cisco Services (HK) Ltd
Mr. Vince WAN
Government Relationship Development Director, CSAHKM
Dr. CHAN, Lap Chung, Jason
Postdoctoral Research Fellow, MagiCube
Mr. Clifford DUKE
Solutions Architect, Amazon Web Services
Event Rundown
2:30pm Registration
3:00pm Opening address by chairman KH Lau
3:10pm Group Photo and Appreciation to Speakers
3:25pm Speech on AI+Smart City
3:50pm Speech on AI+STEAM
4:15pm Speech on AI+Cloud Computing
4:40pm Speech on AI+Security
5:05pm Panel Discussion on career
5:20pm Q&A
5:30pm End of Event
Language : English
CPD Seminar
#BCS #HKCS #iProA #Magicube # HKITDA #ISACA #SCC #CSA #HKPC #InnoSpace #StartupCollege #AWS #CyberSecurity #DigitalTransformation #ArtificalIntelligence #AI #CloudComputing #STEAM #SmartCity #CPD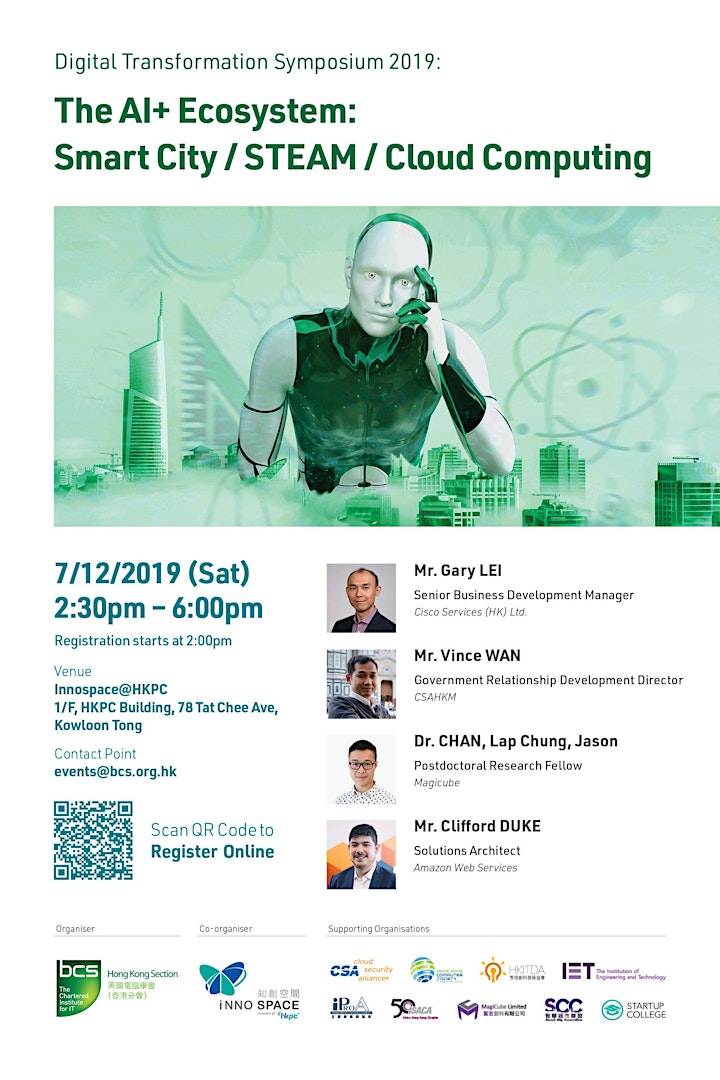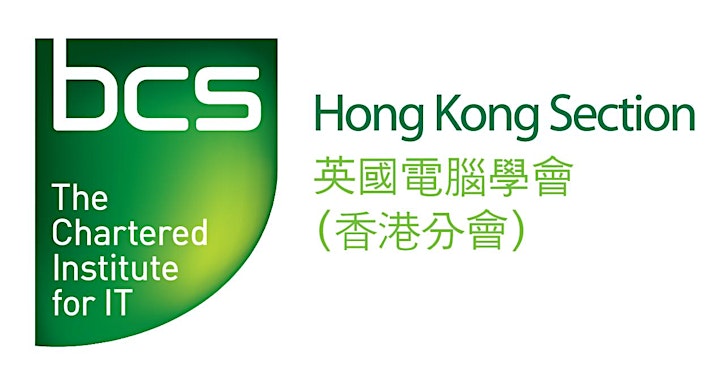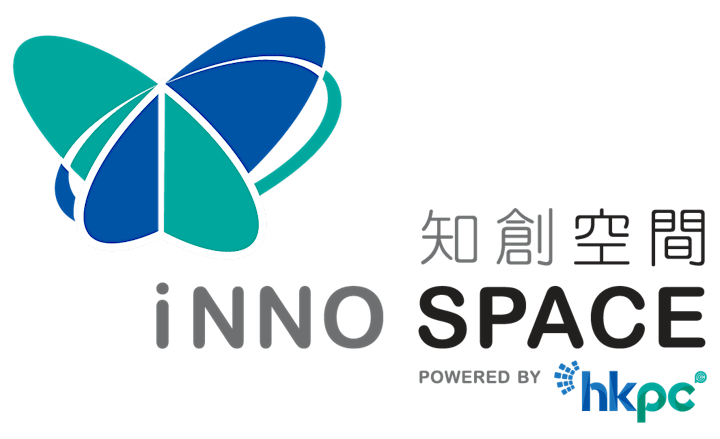 Organiser of Digital Transformation Symposium 2019: The AI+ Ecosystem
The BCS was established in 1957 and now has a membership of over 70,000 in over 100 countries. BCS is the leading industry body for ICT professionals, providing internationally recognised ICT qualifications to the world.
Being the qualifying body for Chartered IT Professionals (CITP), BCS maintains the highest standards for ITprofessionals, accrediting individual professional competence and integrity by assessment and award of BCS professional qualifications.
BCS is also licensed by the Engineering Council to award Chartered Engineer status (CEng) and Incorporated Engineer status (IEng) and by the Science Council to award Chartered Scientist status
(CSci).
BCS (Hong Kong Section) was founded in 1991 to create a hub and platform to unite and communicate with the BCS members in Hong Kong, and to create a professional presence for the BCS Headquarters. Since then, the Section has organized many activities and gatherings for the members.