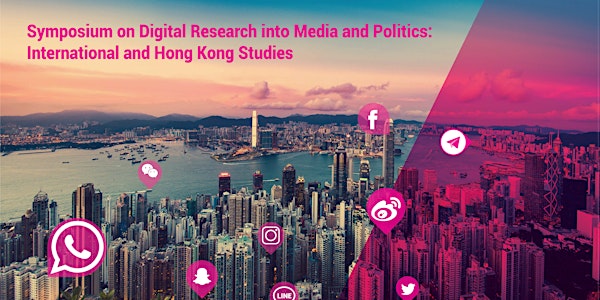 Digital Research into Media and Politics: International & Hong Kong Studies
Description
Digital media platforms are increasingly the places where people engage in politics and with the news. How people talk about public affairs online and act on political matters can potentially shed light on issues of political behaviour, dynamics of public opinion formation, the rise of collective and connective actions, and so on. Meanwhile, the study of actions and talks in cyberspace present a range of new methodological opportunities as well as challenges.
This symposium brings together researchers who have been engaging in the study of digital media and politics in Hong Kong, China, and the East Asian region to introduce their research projects and share their research findings. The aim is to showcase how a variety of available methodological approaches – ranging from conventional surveys to various "digital methods" – can be employed to address issues of theoretical and empirical significance. The symposium shall also provide a platform for interested academics and students to discuss the potential and possible caveats in the study of digital media and politics.
Programme and speaker details

The one-day symposium will run from 9:30am - 6:30pm at the Centennial Campus of The University of Hong Kong. Directions to venue.
Seating is limited. Registration required on a first come, first served basis.
A complimentary light lunch and morning and afternoon coffee & tea will be offered to all attendees.
Please bring your own water bottle to refill at a drinking water station at the venue. Water in small disposable plastic bottles are not on sale on campus.
For a full schedule of the programme, speaker bios and abstracts, please visit the organizer websites at:
www.jmsc.hku.hk/digitalresearch
Organiser of Digital Research into Media and Politics: International & Hong Kong Studies
Journalism and Media Studies Centre, The University of Hong Kong
Founded in 1999, the Journalism and Media Studies Centre (JMSC) of The University of Hong Kong offers professional journalism education at Asia's premier university with classroom instruction by a faculty of experienced journalists and media scholars and internship opportunities at many of the world's leading media companies.