Digital Open Day - Fo Tan Campus - Box Hill (HK) International Kindergarten and Pre-school
About this event
The pandemic has limited the face to face visits to our campus, however, we still welcome you to join our online Digital Open Day with an introduction to our school and our vision and mission. There will be a digital tour and a presentation by our School Principal and School Development Specialist. We will also have a live Demo Lesson for young children by our experienced Early Childhood Education teachers which includes Music and Movement.
Box Hill welcomes applications for the 2023-2024 school year! Limited vacancies are available at our campuses and are filling up quickly. Come join us to learn more about how we can be the right fit for your child!
Event Highlights
💡Introduction to Box Hill
💡Digital Tour
💡Live Demo Lesson
💡Music & Movement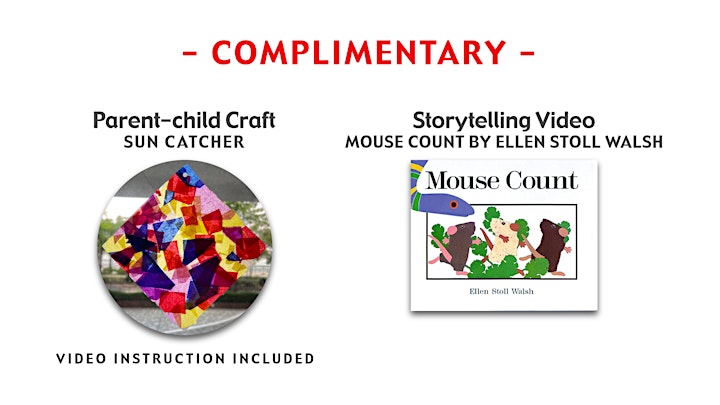 Complimentary Parent-child Craft & Storytelling Video
Parents who wish to receive a complimentary sun catcher craft to make with their children can submit their mailing address to receive an information booklet and the craft. There will be instructions included along with the access to a How-to Video as well as a Storytelling Video featuring Mouse Count by Ellen Stoll Walsh. Our teachers will give you tips on how to use positive language to encourage children to make the craft independently. As there is limited stock, please register as soon as possible.
Event Details
Date: 4 June 2022 (Sat)
Time: 9:00 AM - 10:00 AM
Language: English
About Fo Tan Campus
Note: This event will be conducted digitally via ZOOM Webinar.
Our Fo Tan campus is a warm and cosy school that is located in Jubilee Square close to the Fo Tan MTR station. With a close community of parents and teachers along with the management team, children are able to develop and grow in a caring environment. Our focus is to nurture each child to reach their full potential and we believe parents and schools should have a close relationship to support each child's learning journey.