Description
Veranstaltung organisiert von: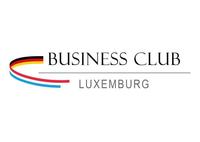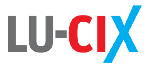 PROGRAMM
---
Einlass
16:30
Begrüßung
17:00
- S.E. Jean Graff, Botschafter des Großherzogtums Luxemburg
- Luxemburgs IT Infrastruktur und nationale Blockchain
Marco Houwen, Präsident, LU-CIX & Projektleiter, Infrachain
- Cyber-Security made in Luxembourg
Pascal Steichen, CEO, security made in Lëtzebuerg
-Cyber-Versicherungen
Jens Krickhahn, Practice Leader Cyber & PI, Allianz Global Corporate & Specialty SE

-Luxembourg, a data driven economy (UK)
David Foy, Head of Sector Development - Digital Economy, Luxinnovation

4 X 5 Minuten: Projekte aus Luxemburg
- Warum Fin Finity sich für den Standort Luxemburg entschieden hat?
Thomas Pietsch, Fin Finity S.A. (EBRC Kunde)
- Europaweit akkreditierte Vertrauensdienste
Micaël Weber, Global Business Development Manager
- Technology, finance and more: hybrid IT and multi-cloud solutions (UK)
Brice Gomila, Business Development Manager, Cegecom
- Europaweite IT-Service Optimierung in der Versicherungsindustrie?
Lorenz Meis, Internatinal Business Development Manager, Telindus
Networking Cocktail & Walking Dinner mit luxemburgischen und deutschen IT-Unternehmen
18:30
Cegecom, EBRC, LU-CIX, LuxTrust, TERALINK Solutions - POST Luxembourg Group, Telindus, security made in Lëtzebuerg, LuxConnect,...
Moderation
Sabine Zimmermann, X.0 Group & Claude Demuth, LU-CIX
KONTAKT
---
LU-CIX
Tel.: (+352) 28 99 29 92
E-Mail: info@lu-cix.lu