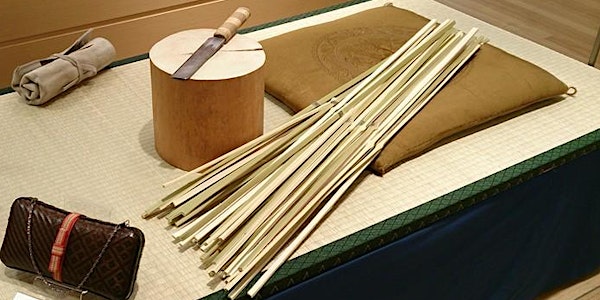 Design Week Kyoto - Hong Kong 2018 Design Dialogue - [The diversity of Bamb...
Description
Bamboo has long been a popular material in Asia. Along with the history are generations of techniques and skills of manipulating this flexible material. The two speakers will introduce the past and present of their respective crafts and discuss how to ensure there is a future to bamboo in design.
On September 29, 2018, We have invited the master from KISETSU and guests speaker from Hong Kong (藝術家杜煥) to share their perspective and experiences on how they are using their uniqueness of craftsmanship techniques to keep influencing market in both countries nowadays.
Design Talk: S214 (DWK x Leica) Pop-up
Date: September 29, 2018
Biography of speakers:
KISETSU BAMBOO WORKSHOP employs traditional bamboo weaving and plaiting techniques and combines them with lacquering and sewing to create beautiful bamboo crafts including elegant handbags. It is a successful case of preserving traditional craftsmanship by applying it in a contemporary context.
To Wun - To Wun is one of the last remaining bamboo and paper qilin making artisans in Hong Kong. Upon learning that the craft of paper qilin making was fast becoming a lost art, To decided to pick up the craft. With a background in art and a ready grasp of characteristics of bamboo and paper, To was a fast learner. He now creates large-scale qilin for shopping arcades and traditional events. In order to preserve the cultural heritage of paper qilin making, To constantly strives to inject new elements to his creations, and teaches the craft to school students.
Speakers: KISETSU X To Wun(藝術家杜煥)
Moderator: Seiki Mori
Time: 13:00 pm
Venue: Unit S214
Language: Japanese/ English
Fees: Free
RSVP: admin@mod-alliance.net
Organiser of Design Week Kyoto - Hong Kong 2018 Design Dialogue - [The diversity of Bamboo in design, craftsman, and creations]