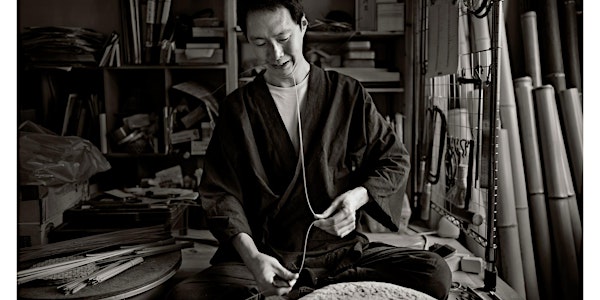 Design Week Kyoto HK 2018 x LEICA by Jimmy Ming Shum - Open Your "Sight" -...
Description
Open Your "Sight" - "Inside Perspective" for the moment
Venue: Unit S214 (Leica Pop-Up), 2/f, Block A, PMQ
Language: Japanese/English
Speaker: Isao Kitabayashi, Design Week Kyoto Founder
HK Guest Speaker: Jimmy Ming Shum, Photographer and Film Director
Moderator: Peggy Lui
Content:
Kyoto, a city steeped in history, art, and crafts, has been a popular destination for tourists and a popular subject for photographers. In conjunction with the photo exhibition from Jimmy Ming Shum that captures new vision and portraits of Kyoto with the latest Leica M10P camera, Design Week Kyoto Founder Isao Kitabayashi and Jimmy will share the hidden gems of Kyoto and their perspective of this beloved city.
Biography of speakers:
Isao Kitabayashi
Isao Kitabayashi is the founder of Design Week Kyoto and the CEO/Coordinator of COS KYOTO Co., Ltd. From 2012 to 2014, Mr. Kitabayashi was the Director of Operations of TED x Kyoto.
COS KYOTO recognizes the enduring beauty and essence of Kyoto and its people. It is dedicated to bringing different crafts, techniques, materials, cultures, and people together and to help "re-design" them with the purpose of bringing out the true quality of designs for modern life that touches people's heart.
Jimmy Ming Shum
【経歴】
San Francisco Art InstituteでBFAを取得し、
Pratt Institute New Yorkに留学。
【受賞】AWARD
2003年にHong Kong Heritage Museum
2004年、また2004年には清里フォトアートミュージアムに作品が収蔵されている。
2005年、米国の雑誌Surface Magazineの"Avant Guardian Award"受賞
【個展】EXHIBITION
2014 Solo exhibition, Kumano kodo art museum , tanabe city
2014 Tokyo, Hokarie, CUBE Gallery, TAMABE CITY
2013 1839 contemporary gallery – Taipei
2012 Satoshi Koyama gallery – Tokyo
2012 Photo Art Fair – Taipei
2012 Thanks God Its Friday - Hong Kong
2010 Beijing - The seven
2010 ShenZhen - The seven
2005 Avant Guardian Award - New York and Los Angeles
2004 Taikoo Place solo exhibition
2003 Art Center gallery - Hong Kong Group exhibition
Organiser of Design Week Kyoto HK 2018 x LEICA by Jimmy Ming Shum - Open Your "Sight" - "Inside Perspective" for the moment