Decentralize All The Things - A technical discussion (Bitcoin/BlockChains)
Description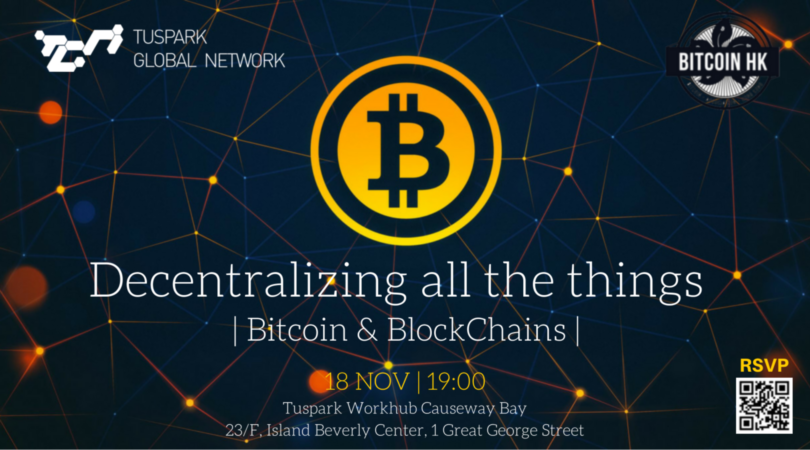 Tuspark Bitcoin Lecture Series #7:
November 18th, 7:00pm
Topic: Decentralize All The Things - A technical discussion
Description: Scaling, Integration and Scripting, barriers and innovations in blockchains
Target Audience: Engineers, Developers, Scientists



TusparkHK provides spaces, community and resources for the tech+business sector in Hong Kong. TusparkHK now runs over 40 locations globally.
TGN (Tuspark Global Network) is an open platform for connecting and sharing financial and investment resources across Asia and all over the world. Tuspark Hong Kong is our base camp; we leverage our expertise of over 20 years from Tus-Holdings in operating technology parks to connect our members to our vast network of partners, business resources, investors and government agencies. We wish to create the most innovative global network with the integration of finance, science and technology.