About this Event
12道進階工具 締造完美家庭與事業關係
良好的關係和與人緊密的連結都為我們帶來更大的成功,金剛商學院第五階課程為你帶來12個進階工具締造完美家庭與事業關係。解構個人及商業層面上,造成關係複雜的內在原因,如何創造雙贏局面,達致各方面的成功。
善用金剛商業法則工具創造你的成功
創造完美關係的12個進階工具
為完美關係建立良好基礎
完美關係的法則
認識靜思:關係昇華的重要元素
學習總裁瑜伽來提升各方關係
12 Deeper Tools for Perfect Relationships at Home & at Work
Great relationships and strong bondings lead to a greater success. DCI Level 5 will bring you 12 Deeper Tools for Perfect Relationships at home and at work. Identifying the reasons why business and personal relationships are often complicated and how to create win-win situations and be successful in every aspects of life.
DCI tools for perfecting every aspects of your success
12 deeper tools to perfect your personal and business relationships.
Build a solid foundation for your relationships
Paths to perfect relationships
Specific meditations for successful business and personal relationships.
CEO yoga enhances the relationships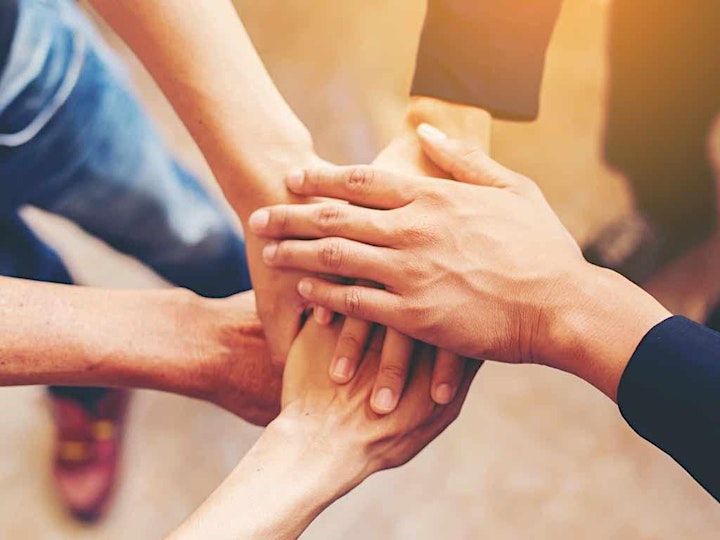 關於麥可 ·羅區格西
麥可 ·羅區格西 (Geshe Michael Roach) 畢業於世界著名學府普林斯頓大學,曾獲美國總統親頒總統學術大獎及麥肯奈爾學術獎等榮譽。其後,他到西藏寺院學習了20年之後,成為過去600年來第一位得到「格西」(佛學博士) 的美國人。
1981年麥可・羅區格西 (Geshe Michael Roach) 跟據上師的教導,以《金剛經》這本古老東方智慧,運用在商業世界上。到了曼克頓,麥可・羅區格西 (Geshe Michael Roach) 協助歐弗和爾雅・阿茲瑞——兩位來自以色列的企業家——創辦了安鼎國際鑽石公司 (Andin International Diamond Corporation)。在短短的18年間,安鼎國際鑽石公司年銷售額已突破1億美金,同時成為紐約歷史上銷售額成長最快速的公司。 2009 年,公司被華倫・巴菲特旗下的珠寶集團Richline收購。
1999年時,麥可・羅區格西 (Geshe Michael Roach) 受到出版社的邀請,撰寫他如何運用佛教智慧的原則幫助安鼎國際鑽石公司打造年營業額1億美金的經驗。這便是「當和尚遇到鑽石」一書出版的緣起。 這本書已被翻譯成20種語言,是全球最暢銷的書籍之一。
2009年麥可・羅區格西 (Geshe Michael Roach) 召集了亞洲經典學院 (ACI) 及鑽石山大學(DMU)的資深的弟子創辦金剛商業學院(Diamond Cuter Institute簡稱 DCI),並在全世界超過20個國家舉辦課程,教導人們如何運用古老的東方智慧經營成功事業 。
About Geshe Michael Roach
Geshe Michael Roach was born in California and graduated from Princeton University with honors. He has also received the Presidential Scholar Medallion from the President of the United States, at the White House.
He was the first American to complete and receive the "Geshe" degree after 25 years of study with Sera Mey Buddhist Monastery of India. At the same time, he helped to found Andin International Diamond Corporation in New York City, which grew from a small investment to $250 million USD in annual sales, and was purchased in 2009 by super-investor Warren Buffet. Geshe Michael's profits from Andin International were used almost entirely to create and support several charitable organizations.
In 2010, Geshe Michael founded The Diamond Cutter Institute (DCI), which was conceived as a way to recognize the universal nature of these great ideas and make the ideas usable as "The Diamond Cutter System", a methodical system for leadership and success among governments, corporations, entrepreneurs and other professionals around the world.
DCI was named after one of the foundational books of Asian philosophy, "The Diamond Cutter Sutra", which gives a profound and detailed description of the Asian presentation of cause and effect. The Diamond Cutter Sutra provides a clear method for creating specific results or solving problems in any area of government, business or personal life.