Day Army's 賀年任務 宋澧勤事件 2018 全體仝人同你開年 Op Redundant Gifts
Description
Introduction: Please refer to South China Morning Posts' Coverage on our previous events:
Battlefield Hong Kong: meet the airsoft soldiers taking wargames to the next level
http://www.scmp.com/sport/article/2106550/battlefield-hong-kong-meet-citys-airsoft-soldiers-taking-wargames-next-level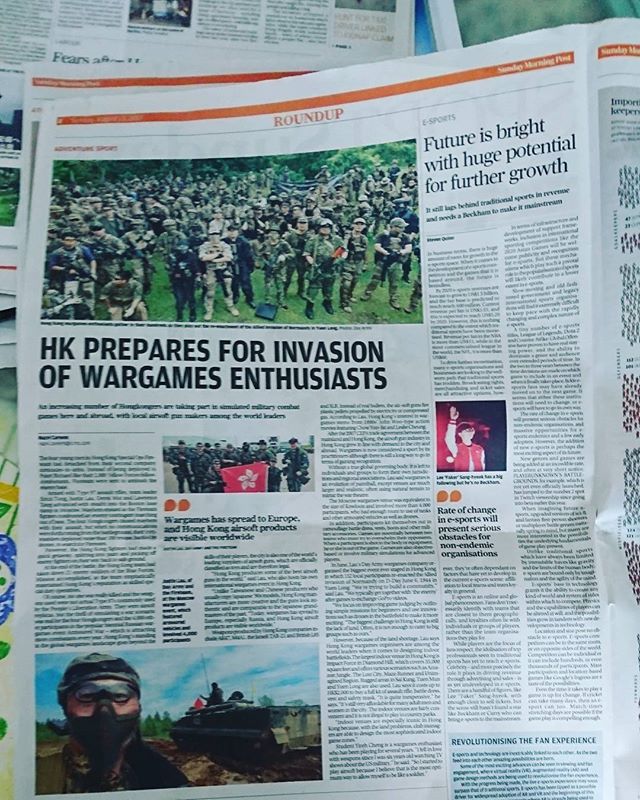 Hong Kong war games soldiers prepare for Battle of the Bulge simulation in Tuen Mun
http://www.scmp.com/sport/hong-kong/article/2126510/hong-kong-war-games-soldiers-prepare-battle-bulge-simulation-tuen
劇情: 兩年前新春期間, 宋澧勤因拜年賀禮問題, 在元埔引起口角, 繼而觸發大規模武裝衝突. 今日宋氏賀禮已不知所終. 然而宋氏欲藉其「成立四十週年」的契機 來忘掉過去, 來懷念錯對, 攜新春賀禮 "Welcome to Heung Shing" 到帝國華文大學 附近的村落拜年. 局勢緊張, 雙方邊防人員恐再次爆發暴力衝突......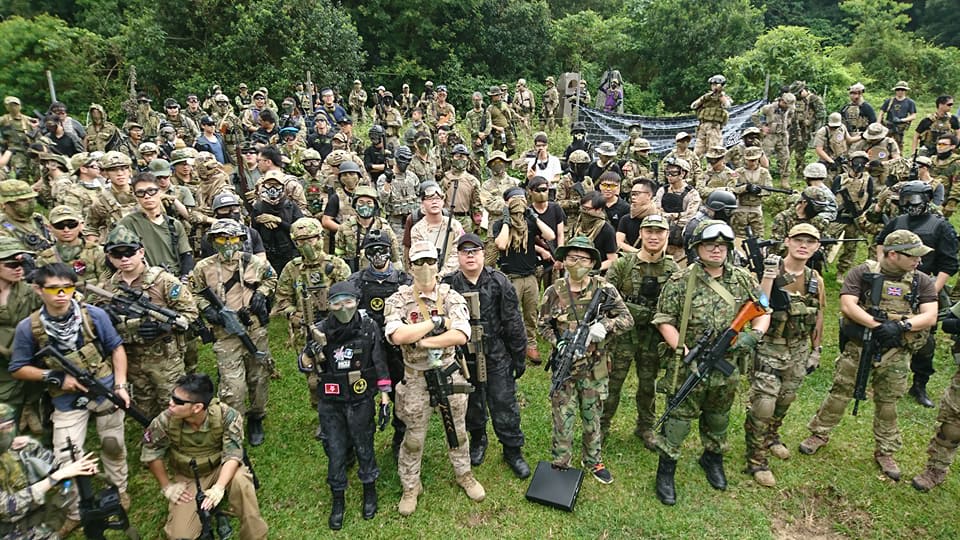 Rules and application form:
活動規則及報名表格:
https://goo.gl/forms/12ebyOZkLuEYR4S53
Photos from previous events:
https://www.facebook.com/dayarmyhongkong/

Missions 任務:押送禮物到目的地 New Year Gift Escort (45分)

新年新作風。行動升級,驚險環節包括:

1) 百發八中 手槍固定靶賀歲盃
2) 橫財就手 百人 GBB 試槍區燒炮丈
3) 武運亨昌 HQ 毛筆自助寫揮春
4) 當年今日 任務為宋澧勤武裝衝突 2018

詳情即將公布。歡迎各機構戰隊提出建議 :)

***注意*** 你正在參與一回合初級野戰任務。主辦單位和其他參加者對你的體能,戰鬥力,團隊紀律和心理質素有一定要求。報名前請詳閱報名表上的活動內容。***
***Notice*** You are attending an entry level mission game. The organizer and participants have a certain expectation to your fitness, capacity, team discipline and psychological quality. ***

日期: 25/2(周日) 0845-1700

Missions 任務:
1. 押送禮物到目的地 New Year Gift Escort (45分)

2. (Optional) Fixed target shooting competition (Beta) (自願參加) 固定靶射擊比賽(測試板)

地點 Venue: 三軍

價錢:$240 入場費,$40巴士(這價錢不包括入場費,是需要另外付的),租裝+$100,現場付現金者須加收$30行政費用。費用已包括入場費,附加道具,任務安排等等
先到先得(以銀行過數時間先後次序為準),欲報從速。

Price: $240 Entry, $40 Bus, Gear Rentals +$100. Cash payers will be charged a $30 admin fee on site. Price includes game, extra equipment, logistics, etc.
First paid first served, please do the booking asap.

付款方法:
Payment A - (***NEW***) HSBC PayMe App:
Day Army Justin (+852 57683848)
Install here: https://payme.hsbc.com.hk/

Payment B - PayPal:
Day Army Intl (HK) Ltd
ID: 9MM8HPFH6VBCG
Justin.laukh@gmail.com

Payment C - ATM deposit:
1) Shanghai Commercial Bank
355-82-056-232 (Day Army Intl (HK) Ltd)
2) HSBC 082-754-441-292 (Lau K.H.)

Payment D - Cash
+$30 Admin fee per person.

主辦:Day Army Int (Hong Kong) Limited
合辦:Metro Events, UT&F

名額有限,先到先得。(以Google Form提交的先後次序作準)

團隊報名查詢 Alex Chan
個人報名查詢 Alex Chan

------
活動日將隨時隨地隨機驗槍,並設不記名投訴機制,可向場地負責人查詢。
我們強調體育精神,並要求所有參加者有能力照顧自己。
設有黑名單。如有問題,歡迎查詢

***Photo only for reference***