Description
Python是一種具有動態語義的高級編程語言,可用於在各種領域中構建許多應用程序。
簡單來說,Python是一種高度通用的編程語言,可以對其進行修改以作不同的應用,例如可用於構建Web應用程序,網站甚至複雜的應用程序。
雖然功能多樣,但Python非常容易學習。粗略估計,對於一個初學者,學習Python編程只需約六個月時間。
Python趣聞:Python最大的應用是YouTube,全球有數十億用戶使用。
Python的一些應用:
- 簡單但繁瑣的任務(網頁抓取,文檔分析)
- Web應用程序和框架
- 實驗/建築原型
- 貨幣交易
- 自動化股票交易
這個為期一天的數據科學速成課程旨在讓學生體驗數據科學。本課程將介紹Python和它的Libraries,如Pandas,Numpy,Scikit-Learn並用圖解示例。
課程將用英文教材配合以廣東話授課
Part 1 (AM):
Intro to Data Science with Python
利用Python體驗數據科學
- Python 基本知識
- Pandas 用於數據整理和數據可視化
Python Basics - variables, assignments, functions
Introduction to Pandas - reading data, vectorised operations, numpy functions
Visualisation with Pandas - scatterplots, histograms and more

Part 2 (PM):
Data Mining for Beginners
機器學習入門
- 機器學習 - 迴歸和分類
- 利用sklearn 包進行如線性迴歸、邏輯迴歸、決策樹等的機器學習算法
Regression - what is regression and how to fit regression models with sklearn e.g. simple linear regression
Classification - what is classification and how to fit classification models such as logistic regression and tree-based algorithms.
Agenda:
Session 1
10:00 AM - Python Basics, Reading Data with Pandas + Hands-on Lab
11:20AM - Break
11:30 AM - Pandas Data Manipulation and Visualisation + Hands-on Lab
1:00 PM - Lunch (1hr, not included)
Session 2
2:00 PM - Intro to Machine Learning
2:20 PM - Regression with sklearn + Hands-on Lab
4:00 PM - Break
4:10 PM - Classification with sklearn + Hands-on Lab
您可以選擇以HKD499的優惠價報名兩個環節,或約HKD300報名一個環節,請在結賬時選擇門票。
Instructor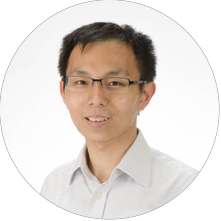 Chris is currently building an AI solution optimising energy usage at a startup. In his spare time, he also organises events for the local R User group and speaks at Pycon HK. Chris has had multiple years of experience building data-science applications in areas such as optimization, customer analytics and text classification with NLP. He held a DPhil in Statistics from the University of Oxford with a research focus on high-dimensional statistics.