舞蹈及錄像工作坊 暨 《互(換)玩》放映會 Dance-video workshop and Inter-PLAY screening
About this event
(PLEASE SCROLL DOWN FOR ENGLISH)
《互(換)玩-舞蹈與錄像的互動實驗》邀請了六位創作者,三位來自舞蹈的訓練背景,另外三位來自影像創作界別,嘗試透過建立對話的平台來建立同時解構有關舞蹈被轉譯成影像的各種關係。是次項目的英文題目中以Inter-PLAY一詞來概括這些創作者的關係,以及作品面對觀眾時的狀態。Play一字除了解作玩耍,同時亦解作影像的播放、演出和演奏等。在實驗和交流的過程中,我們鼓勵創作者抱有好奇心和好玩的精神(playfulness),讓他們能夠在未知的領域中前行。Interplay有著互相作用的意義,代表一種平等和開放的流動關係,能夠有空間去學習和被影響。
最終創作的影像作品將會以一個能夠與觀眾進行不同程度互動的網站呈現,嘗試透過創作者更主動地代入觀眾的角色去設計和創造獨特的觀賞經驗。不管是先進行心理測驗還是要求觀者置身於雨中,我們都希望觀眾能有更多的選項去經歷舞蹈錄像在視覺以及聽覺以外的感官可能性。在影像主導大量生活中資訊的時代,影像成為了紀錄任何事物的載體,而漸趨個人化的觀看經驗和舞蹈創作之間的關係也許是一個適時的提問。
參與藝術家:李偉能、邱加希、許嘉俊、李偉盛、李 昊、成博民
在今次的項目,影像創作者和編舞在交流的過程中疏理自我學習背景,把各創作中的元素歸於基本步,以不同的角度去理解動機、目的、角色、動作和敘事於影像和舞蹈之間的差異和距離。創作者將以工作坊和放映會的形式與公眾分享今次對於跨媒體創作的經驗和學習。
活動皆以粵語進行
活動首九十分鐘為舞蹈錄像工作坊,及後設有《互(換)玩》放映會及討論。
工作坊與放映會需要分開報名。
工作坊所需活動空間較大,因此工作坊與放映會的名額人數不同,請參加者留意所剩名額報名。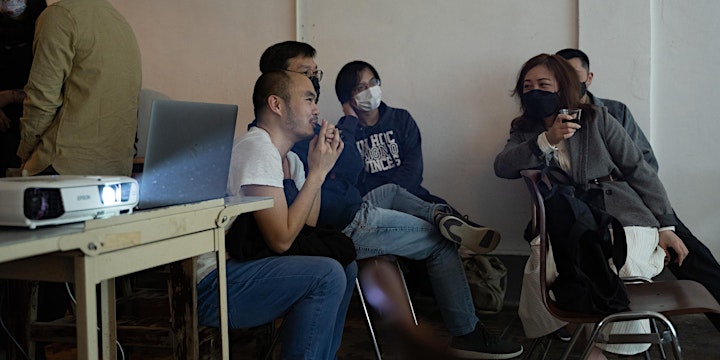 第一節
日期:2021年4月25日
時間:18:30 – 21:30
地點:迴響(新界元朗八鄉錦田公路4A號)
工作坊導師:李偉盛、邱加希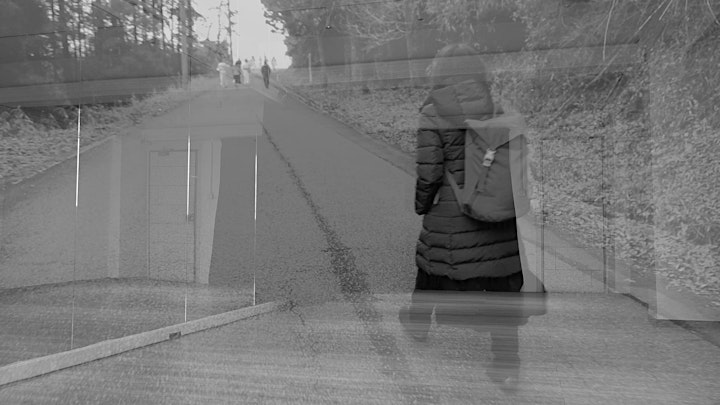 第二節
日期:2021年5月9日
時間:18:30 – 21:30
地點:一拳書館(九龍深水埗大南街169至171號大南商業大廈3樓全層)
工作坊導師:李偉盛、邱加希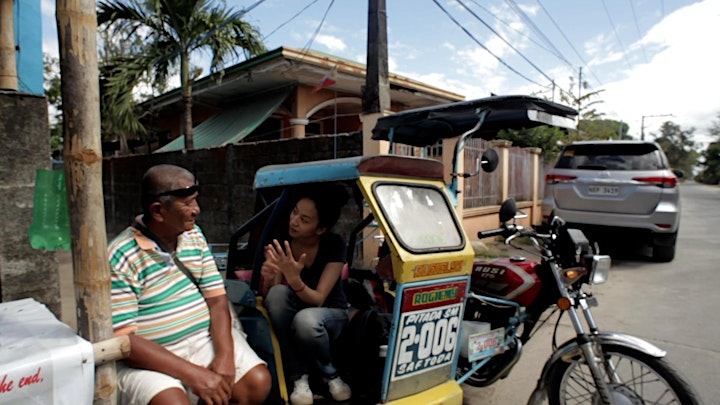 第三節
日期:2021年5月16日
時間:18:30 – 21:30
地點:艺鵠(香港灣仔軒尼詩道365-367號富德樓14樓)
工作坊導師:許嘉俊、李 昊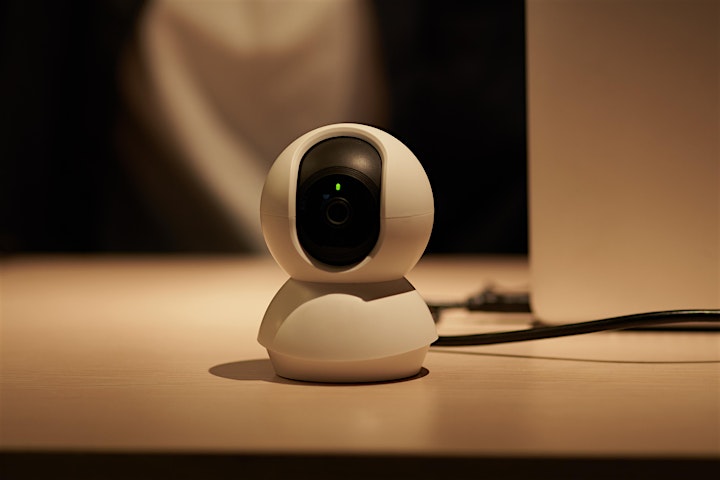 第四節
日期:2021年5月23日
時間:18:30 – 22:00
地點:香港兆基創意書院小劇場及放映室(九龍聯合道135號)
工作坊導師:許嘉俊、李 昊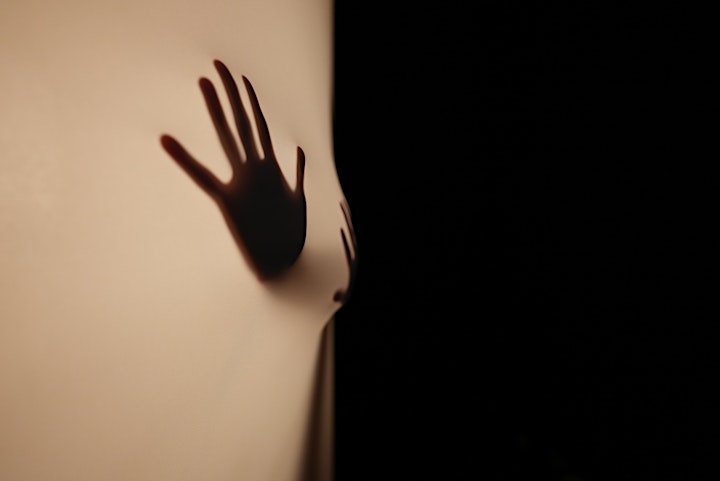 Inter-PLAY-an interactive experiment between dance and video has invited six artists, including three choreographers and three video-makers, trying to foster discourse by building up this platform to recognize and deconstruct the different relations between two forms. Inter-PLAY is used to conclude their relationship as well as their final works with the audience. Play means employing oneself in amusement, also means performing entertainment and causing a machine to produce sound or pictures, and it reflects different states and roles of the initiative. Creators in this project are encouraged to embrace curiosity and a sense of playfulness in the journey of the unknown. Interplay means exerting influence on each other, which indicates an equal and fluid relationship within the team so that there will be spaces for everyone to learn and be inspired by other members of the team.
The final dance videos of this project will be presented on an interactive website. By encouraging artists to step into spectators' shoes to design and create a unique watching experience, we hope to provide a total experience that goes beyond the audio-visual sensation. It could be done by answering a series of questions that lead to different video content or by suggesting them to watch it in the rain, basically anything that helps to complete an individual and unique watching experience of their work. In the era of overwhelming visual information in the form of videos and photos, everything can be captured and archived in this form and perhaps this is the time where we need to rethink how dance could be translated into video form and individual experience might be the key.
Throughout this project, the video-makers and choreographers shared and analyzed their own professional backgrounds with each other. In search of the differences and similarities between video and dance, they deconstructed the creative elements, and discussed motives, purposes, roles, movements and narratives from different perspectives. In this workshop and screening session, the artists will share with the public their experiences and learnings about this cross-media creative process.
This event is conducted in Cantonese.
The first 90 minutes of the event will be a dance-video workshop, and there will be Inter-PLAY screening and discussion in the latter part of the event.
Participants need to register workshop and screening separately.
To ensure sufficient activities space for each participant, the quota of workshop and the screening is different in each section. Please pay attention to the remaining places for registration.
Session 1:
Date: 25/4/2021
Time: 18:30 - 21:30
Location: Homecoming (4A Kam Tin Road, Kam Tin Shi, Yuen Long)
Artists: Lee Wai Shing, KT Yau
Session 2:
Date: 9/5/2021
Time; 18:30 - 21:30
Location: Book Punch (3/F, Tai Nan Commercial Building, 169 Tai Nan Street, Sham Shui Po)
Artists: Lee Wai Shing, KT Yau
Session 3:
Date: 16/5/2021
Time: 18:30 - 21:30
Location: Art & Culture Outreach (14/F, Foo Tak Building, 365-367 Hennessy Road, Wanchai)
Artists: Kenneth Hui, Steve Li
Session 4:
Date: 23/5/2021
Time: 18:30 - 21:30
Location: HKSC Arts Centre Studio Theatre and Screening Room (135 Junction Road, Kowloon)
Artists: Kenneth Hui, Steve Li
Presented by
Unlock Dancing Plaza
Organizer of 舞蹈及錄像工作坊 暨 《互(換)玩》放映會 Dance-video workshop and Inter-PLAY screening