Curiosity - How to improve your learning and development
Description
CURIOSITY - HOW TO IMPROVE YOUR LEARNING AND DEVELOPMENT
Are you wondering how to take control and progress in your career, whether you are just starting out or already have years of experience? What should you be focusing to increase your performance and create an impact? Or maybe just how to feel more fulfilled and content at work?
In this interactive and experiential session, we will discuss why it is crucial to reconnect with our curiosity, why it matters and the benefits of being curious. What does lifelong learning entails, and the difference between Growth Mindset as compared with Fixed Mindset (cf. Carol Dweck). Practical tips and solutions will be shared to help you to start broadening your mindset to increase your chances of succeeding in all areas of your life.
I will be sharing with you my observations, reflections and experiences over the past 15 years. I will share with you why I think the broadening of our mindset is a critical factor to thrive in today's uncertain world and by looking at situations from different angles can be incredibly daunting, yet exciting and fulfilling.
OUR SPEAKER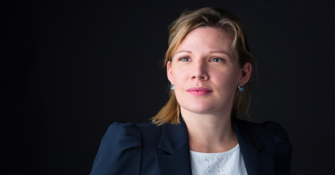 Celine is a passionate individual who is committed to support and bring the best out of individuals in their development. She has 15 years' experience in Learning & Development working in various roles across different industries and countries. She is currently the Regional L&D Manager for an international law firm.
As a mother of two, she thrives on being a better parent. She continues to invest a large amount of time learning and developing herself and also tries to find fulfilment in everyday life.