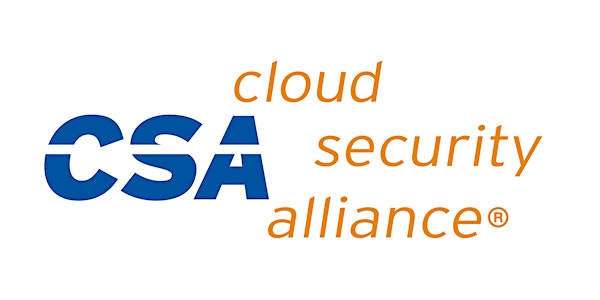 CSA HKM Knowledge Sharing Event - February 2021
Leverage cloud platform to transform traditional security infrastructure to SASE and Zero Trust model to facilitate digital transformation
About this event
In the "New Normal" situation, more company has to move away from existing design and implementation of securing corporate network through VPN to SASE. How to deploy and implement SASE is a hot topic.
Thanks for the success of cloud in the past few years, now there are far more innovative ways to operate our IT platform to support business growth and increase business agility, and the same can apply to securing a new digital enterprise. Secure Access Service Edge (SASE) is one of the most popular approaches to provide different business data access experience and coverage to new threats. This session is to share common approaches to deliver SASE, their fundamental differences, pros and cons for different approaches, and also how SASE can bring you closer to adopting zero trust access model.
Please do not miss this opportunity to learn from the expert and get connected with your peers.
Participants will claim 1 CPE.
DATE: 25 February, 2021 (Thursday)
TIME: 12:30 – 01:30 pm
FORMAT: Webinar (in Cantonese)
SPEAKER: Mr Jones Leung, Systems Engineering Manager, ASEAN and Greater China, Zscaler, Inc
TOPIC: How to leverage cloud platform to transform traditional security infrastructure to Secure Access Service Edge (SASE) and zero trust model to facilitate digital transformation
THE SPEAKER: Mr Jones Leung has been with Zscaler for more than 7 years, promoting cloud transformation to enterprises and the industry. Over the past 20 years, Jones worked for many different top IT companies, such as Palo Alto Networks, Cisco and Blue Coat, and is a very well-recognized and knowledgeable technology evangelist in the region.