Location
Dawn 良晨
Shop 275 & 281, 2/F
Mira Place 2
Tsim Sha Tsui, KOW
Hong Kong
Sales Have Ended
Ticket sales have ended
About this event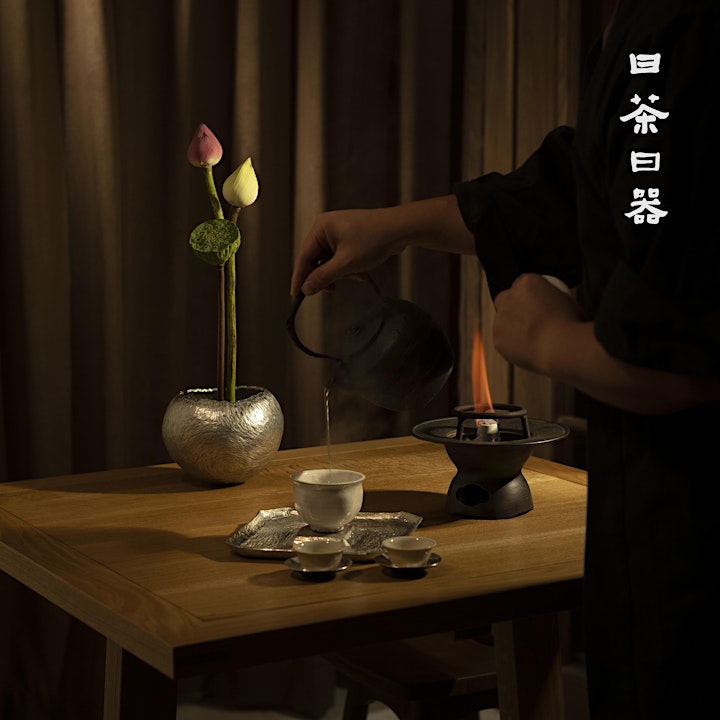 承香
曰茶曰器:純錫幾何立體壺承工作坊
茶席上,盤型的壺承是乾泡茶席的要器,承托蓋碗和茶壺作淋壺之用:壺承裝載的茶具經過高溫沸水暖壺醒茶,茶葉的香氣得而飄揚;而棄水則可以承載於壺承中,保持茶席整潔。壺承因應不同茶道需要有多種設計,琳琅滿目。匠心巧作的壺盛可以為茶席錦上添花。
「承香」工作坊裡面,學員透過學習計算剪裁備料,設計幾何型態的壺承。透過平面鍛敲技術,慢慢錘成平面金屬至立體盤型,再以不同大小的金工錘頭裝飾器物。
茶席期間會品嚐香氣馥郁的武夷山肉桂,鑑器思物。
摺六角引薰
疊八方聚芳
敲十片埋馥
造壺承盛香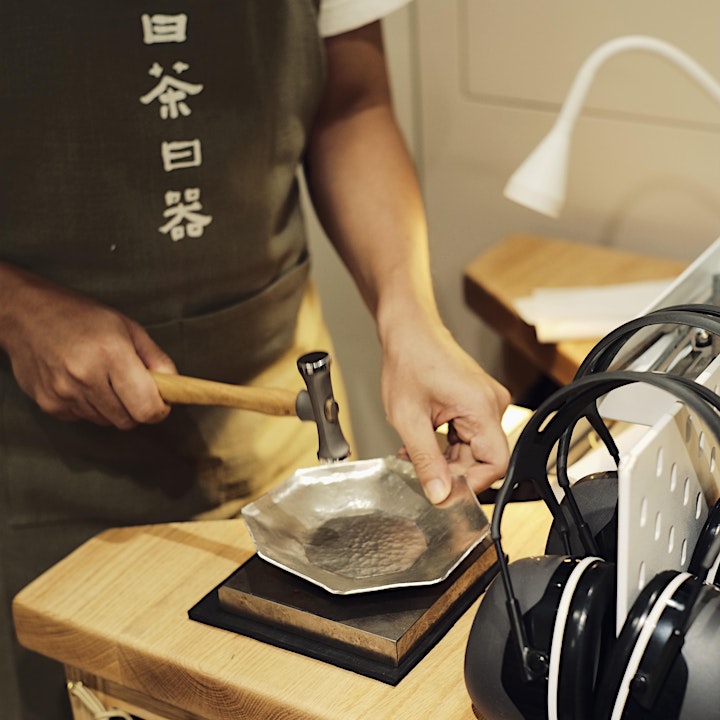 茶器製作文化之旅:
由良晨和日出金工合辦,「曰茶曰器」是一個系列性的金工茶器工作坊,不同章節會鑑賞和製作不同茶器,同時品茗不同品種的中國茶。參加者在可以在茶香相伴下,細嚐工藝之樂,深入淺出,了解茶與茶器的文化之旅,製作屬於自己的金工茶器。
金工茶器製作:茶托 |茶則 |茶針 |壺承 |蓋置 |建水 |茶葉罐 |沖泡茶壺 |燒水壺
六大茶品茗:白茶 | 綠茶 | 紅茶 | 黃茶 | 黑茶 | 青茶(烏龍茶)
Sunsmith & Dawn are proud to introduce a metalsmith and tea art workshop series- "What I Make When I Make For Tea" - which will be conducted in a series of individual sessions. In this journey, you will handcraft different types of tea vessels while learning different kinds of metalsmith skills. Each session will cover a tea ceremony to appreciate famous vessels from ancient and modern China or foreign countries, while tasting six famous Chinese teas along the way. You will experience the joy of handcrafting accompanied by the fragrance of tea, enjoy the cultural journey of tea and the vessels step by step.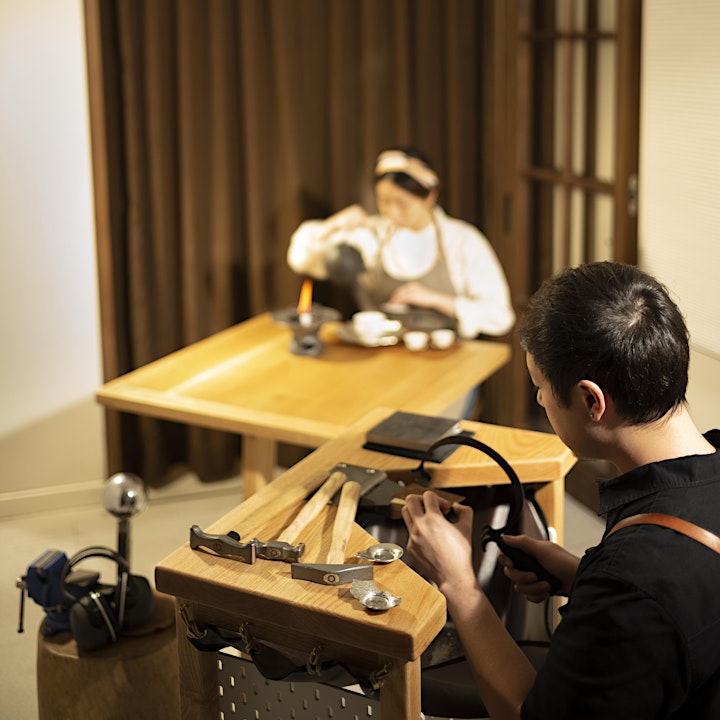 —————————————————————
主持導師:陳業 劉宛馨
由本地日出金工資深金工師陳業和劉宛馨主持,二人畢業於英國伯明翰珠寶學院傳統金工工藝系統。2020年策劃舉辦「錘起」工作坊,為香港注入一片鍛造錫器熱潮。二人最近專注研習茶藝,將會帶領參與者一同領略金工融合茶文化的獨特體驗!
Instructor: Yve Chan / Crystal Liew
Hosted by Sunsmith, the workshop is led by experienced metalsmith Yve Chan and Crystal Liew, both of them are graduates of the traditional metalsmith system at the renowned Jewellery School at Birmingham, United Kingdom. In 2020, Sunsmith organised a tinware workshop to inject a wave of craftsmanship into Hong Kong. The two have recently expanded their focus on the studies of tea art, and will lead you to experience a unique journey of metalwork along with the tea culture!
—————————————————————
請注意,所有款項均不予退還。如需更改上課日期,學員需在課堂日期前至少10天發電郵至cs@dawnjewellery.com申請調班,恕不接受少於10天的通知。改動可行性需視乎當時課堂名額狀況。
Please note that all payments are non-refundable. If you cannot participate the class for any reason, you may apply for a shift by sending an email to cs@dawnjewellery.com at least 10 days before the class date (Notice less than 10 days will not be accommodated).