Location
Dawn 良晨
Shop 275 & 281, 2/F
Mira Place 2
Tsim Sha Tsui, KOW
Hong Kong
Sales Have Ended
Ticket sales have ended
曰,言也,為也。 「曰茶」時言茶,問名聞茗,跨唐越疆,水滾茶入,滴露成甘。 「曰器」時為器,鑑真賞珍,明目寧心,製器作皿,點錫成金。
About this event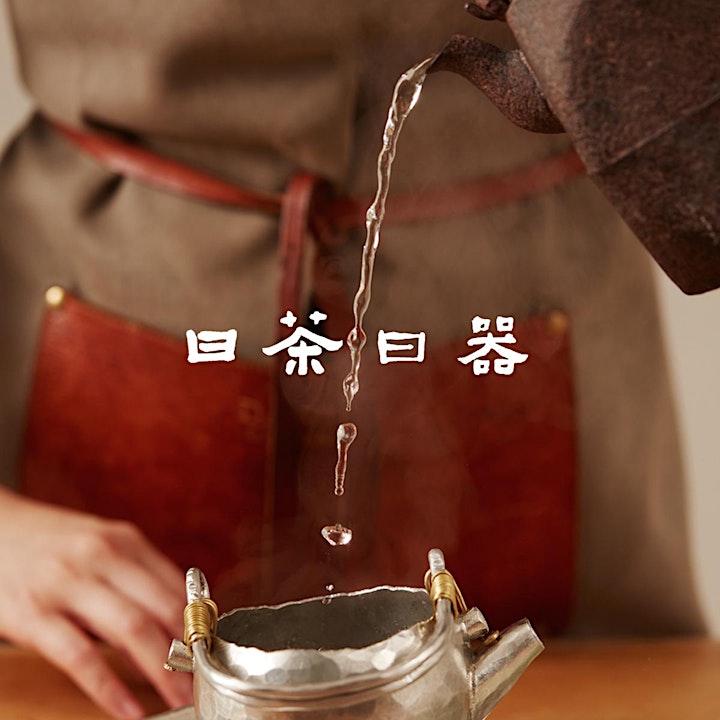 日出金工將會與良晨舉行「曰茶曰器」金工茶器工作坊,以單元形式進行。期間透過教授不同金工技藝以製作不同類型的茶器。每單元設有茶會鑑賞相關古今中外名器,同時品茗不同品種的中國六大名茶。參加者在可以在茶香相伴下,細嚐工藝之樂,深入淺出,了解茶與茶器的文化之旅。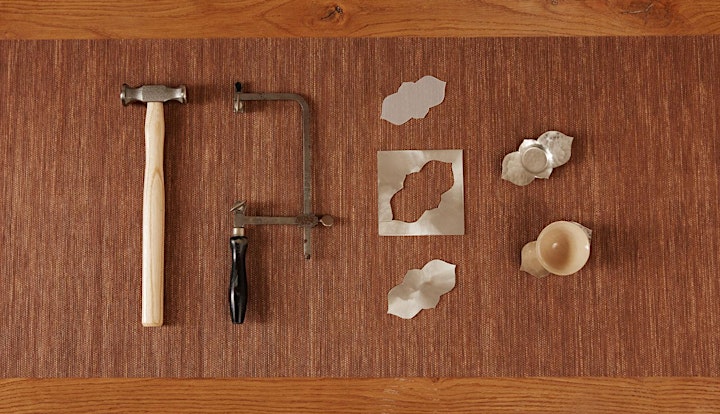 席一:始見茶托
「
見白錫托青 焦弄紫銅
聞普洱堆熟 席開有序
」
茶與我們的生活息息相關,生活中我們常常飲茶,去茶樓「一盅兩件」,茶是為飲食文化。茶器為茶而生,它的流行和講究,將茶從單純飲料中解放出來,茶昇華為精神文化。在「曰茶曰器」的序章,主持導師會透過茶會品茗普洱,認知茶席十器,鑑賞古今名托,繼而製作紫銅和純錫茶托。
金工技法:
退火,卓鋸,鎚紋,沖壓,章印
茶品茗:
青普,熟普
—————————————————————
主持導師:陳業 劉宛馨
由本地日出金工資深金工師陳業和劉宛馨主持,二人畢業於英國伯明翰珠寶學院傳統金工工藝系統。2020年策劃舉辦「錘起」工作坊,為香港注入一片鍛造錫器熱潮。二人最近專注研習茶藝,將會帶領參與者一同領略金工融合茶文化的獨特體驗!
日期:28/8, 4/9, 11/9(星期六)
名額:每班 6人
費用:$1680
時間:2:30-5:30pm 共3小時,分兩節進行。 每節1小時15分鐘。
—————————————————————
請注意,所有款項均不予退還。如需更改上課日期,學員需在課堂日期前至少10天發電郵至cs@dawnjewellery.com申請調班,恕不接受少於10天的通知。改動可行性需視乎當時課堂名額狀況。
Sunsmith & Dawn are proud to introduce a metalsmith and tea art workshop - "What I Make When I Make For Tea" - which will be conducted in a series of individual sessions. In this journey, you will handcraft different types of tea vessels while learning different kinds of metalsmith skills. Each session will cover a tea ceremony to appreciate famous vessels from ancient and modern China or foreign countries, while tasting six famous Chinese teas along the way. You will experience the joy of handcrafting accompanied by the fragrance of tea, enjoy the cultural journey of tea and the vessels step by step.
Inaugural session: Saucer and Pu'er
Tea is closely related to our lives. We drink tea on a daily basis and always go to teahouses to enjoy tea with dim sum. Tea is all over our food culture. While tea vessels were born for tea, the pursuit of its exquisiteness has elevated tea from a simple beverages to a spiritual culture. In the inaugural session, you will taste Pu'er tea at a tea ceremony, learn about ten vessels which are commonly used at a tea table, appreciate the famous saucers from ancient and modern China or foreign countries, and make copper and pure tin saucers with our guidance. Taste the fragrance of tea, experience the joy of craftsmanship.
Metalsmith techniques:
Annealing, sawing, hammering, press forming & stamping
Tea Tasting:
Green Pu'er & Dark Pu'er
—————————————————————
Instructor: Yve Chan, Crystal Liew
Hosted by Sunsmith, the workshop is led by experienced metalsmith Yve Chan and Crystal Liew, both of them are graduates of the traditional metalsmith system at the renowned Jewellery School at Birmingham, United Kingdom. In 2020, Sunsmith organised a tinware workshop to inject a wave of craftsmanship into Hong Kong. The two have recently expanded their focus on the studies of tea art, and will lead you to experience a unique journey of metalwork along with the tea culture.
Date: 28/8, 4/9, 11/9 (Saturday)
Quota: 6 people per class
Cost: $1680
Time: 2:30-5:30pm, 3 hrs in total with 2 divided sessions of 1 hr & 15 mins each
—————————————————————
Please note that all payments are non-refundable. If you cannot participate the class for any reason, you may apply for a shift by sending an email to cs@dawnjewellery.com at least 10 days before the class date (Notice less than 10 days will not be accommodated).