Description


What is CoCoon Smart Talk?
One of CoCoon's 4 core events, CoCoon Smart Talk is a monthly event dedicated to broadening people's imagination, creating impact, and making new connections. Inspiring speakers will share their journey and insights in this meetup. Check out CoCoon's other events here!


Businesses, startups or anyone wants to make customers happy and create the most delightful experiences with their products and services. We need to work harder! How can we listen better and facilitate the right conversations? Come and empathize with us!
Learn the essence of empathy in user experience design

Sharing of practices to know customers better

Empathy is not about mind-reading, it's about the rapport & interaction


Digital Marketing 101
With the accessibility of the Internet today, digital marketing has become a very important channel for businesses to talk to their prospects and customers, and hence a very useful skillset for marketers to equip themselves in this Information Age. Digital marketing encompasses all marketing efforts leveraging the internet, which includes social media, email, websites, etc. to connect with their target audience.
In this talk, we will focus on:
What is Digital Marketing?

Social Media – Best Practice to Build Your Online Presence

Email Marketing – Best Practice to Draft a Marketing Email

Content Marketing – Trending Digital Marketing Content for Social Media

How to Measure Your Digital Marketing Campaign Performance

Run Down
12:00 - 12:20 pm Registration
12:20 - 1:00 pm UX Workshop by Lillian Lai
1:00 - 1:30 pm Digital Marketing 101 by Kelly Lui
1:30 - 2:00 pm CoCoon Market + Networking


What is CoCoon Market?
CoCoon Market is our online job platform where startups regularly post about job opportunities. If you are interested, we would love for you to share more with us about what talents your business is looking for and potentially help to connect the dots as this is one of our primary goals here at CoCoon!
Speakers

Lillian Lai
UX Researcher in AXA & Co-founder of Blank Slate
Lillian is a UX researcher who holds an accounting degree. Back in time, she had realized punching in numbers in the calculator and inserting formulas in an excel was not a life-long journey. Luckily, she found a career much more inspiring and interpersonal. Her story then took an exciting turn when she became a UX designer. Overtime in her journey, she was titled as the "serial hackathon winner" starred in Angelhack, Global Startup Weekend and Service Jam. Her passion in UX hardly fades from her devotion in amplifying human-centric design within the local community in Hong Kong. She currently works at AXA, the top global insurance company and also a co-founder of Blank Slate, a shared community to raise dialogue for the importance of human-centric designs.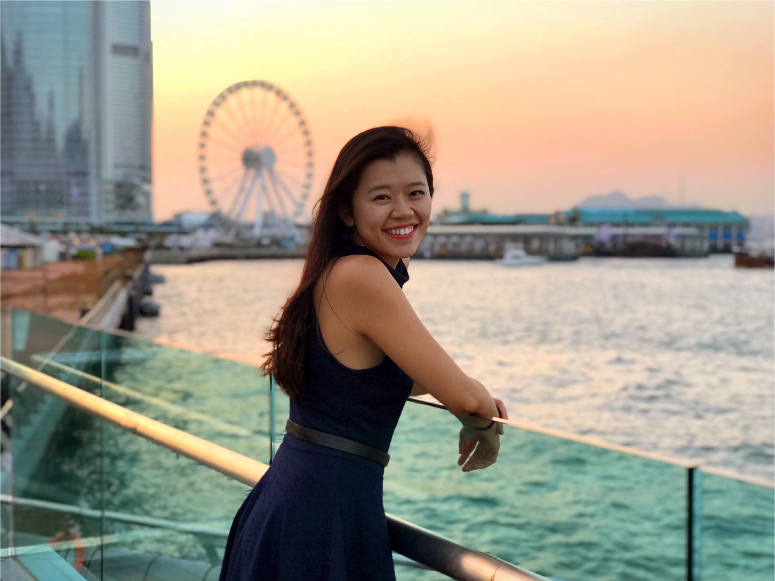 Kelly Lui
Digital Marketing Manager of Amazon Web Services
Currently working at Amazon Web Services as the Digital Marketing Manager, Kelly has led digital strategies and online marketing campaigns for Hong Kong & Taiwan. Having worked on campaigns on lead generation, brand awareness, and direct response, her expertise spans across social media, websites, email marketing, and more. Kelly is also a side hustler with a passion for photography, video production, and graphic design. Find out more about her works: www.kellylui.com