Location
CoCoon
3/F, Citicorp Centre, 18 Whitfield Road
Tin Hau
Hong Kong Island
Hong Kong
Description
CoCoon Smart Talks is a monthly event dedicated to broadening people's imagination, creating impact, and making new connections. This month, we will be focusing on how to set up and expand your business in Hong Kong. Don't miss out!
Topics that will be covered:
The Entrepreneurial side of the mobile gaming business

The Future is Analog: Why Board Games are still the way Forward


Underneath the booming mobile and video game revolution, amid the growth of e-sports as a new form of mass entertainment, despite all the new VR and AR game experiences launching to market, there is a quiet board game renaissance taking place around the world.

The oversaturation of devices and screens in everyday life has led to a growing yearn for shared tangible social experiences, while the proliferation of digital platforms like Kickstarter has democratized game design to the everyday game enthusiast. As the oldest, most universal and most easily accessible form of gaming, board games are playing a more central role than ever in this digital era.

Vince Siu will be sharing how board games have developed over the course of human history, how they will continue to drive innovation in game design, and how Press Start Hong Kong applying their game design principles to projects outside the gaming industry.



---
Speakers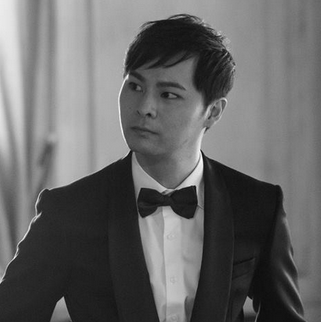 Edward Li
Co-Founder & CEO of Twitchy Finger Limited
Edward Li is the Co-Founder & CEO of Twitchy Finger Limited, a mobile games development and publishing studio based in Hong Kong. Having over 10 years of experience in the entertainment and multimedia industry, he founded the company in 2014, specializing in developing for the iOS and Android platform. Twitchy Finger has produced high-quality games including Mini Legend, a racing simulation game that has been featured on Google Play and iOS App Store and consistently ranks as one of the top grossing racing games on both mobile platforms. Furthermore, the company has won numerous awards such as the 2017 Asia Smart Awards "HKSTP Best Startup Award", 2016 Google Play "Best Independent Game of the Year", 2016 Hong Kong ICT Awards "Best Digital Entertainment Software Award" and a member of the Hong Kong Caring Company. Besides serving as CEO at Twitchy Finger, he is currently the director of the investment holdings company Excelgrow Ltd, and audio post production company Hippocrite Sound & Media Ltd.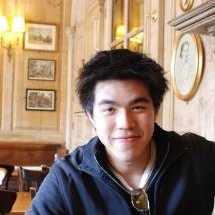 Vincent Siu
Co-Founder and Managing Partner of Press Start Hong Kong
As Co-Founder and Managing Partner of Press Start Hong Kong, Vince is primarily responsible for business strategy, partnership development, PR and marketing. He works with partners and clients to create and run games-centric programs and new game experiences and thrives on finding unique intersections between games and education to unlock the true potential of play.
Vince has a professional background in consulting and financial services, as well as years of experience in curriculum development and teaching across different age groups. He is also on the executive committee of TEDxWanChai, one of Asia's most established TEDx chapters, and enjoys performing with his band around Hong Kong.
ABOUT PRESS START HONG KONG
Press Start Hong Kong is a first-of-its-kind game design and education consultancy exploring the world through games and unlocking the true potential of games.