CoCoon Pitch Semi-finals (Fall/2015) @Freshfields (10/22) 浩觀創業擂台準決賽_二零一五年秋季
When and where
Location
Freshfields 11th Floor Two Exchange Square Hong Kong Hong Kong Hong Kong
Description
Date: Thursday, October 22, 2015
Time: 18:30 - 21:00
Venue: Freshfields
Address: 11th Floor Two Exchange Square Hong Kong
CoCoon Pitch event enables entrepreneurs to present their products or services to a variety of audiences and seek potential funders, co-founders, team members, customers, partners or publicity. #CoCoonPitch Finals were featured on
Forbes
and
TVB Money Magazine
.
Cash Prize:
HKD 20,000 / 10,000 / 5,000
Language:
Cantonese, Mandarin or English
http://eventscocoon.blogspot.hk/p/pitch-night.html
Next series is open for application:
Thursday October 22, 2015 - Waitlist
Thursday November 19, 2015 – OPEN
[eCommerce Marketplace for Original Designers in Asia - BeBello - Alexander Wu]
Were creating a new way to discover, shop and learn from original and unique designers in Asia who offer personalised products and inspiring experiences.
Facebook: www.facebook.com/heybebello
Instagram: www.instagram.com/heybebello
Twitter: @bebellohk
[ Beauty App ] MeiCrazy - Glenn
It is an app that intelligently provides beauty products and information based on a user's skin condition.
Facebook: https://facebook.com/www.meicrazy
[Mobile first self-service event management platform] Pelago - Bob Bunger
Pelago is a mobile first event management and ticketing platform that allows event organizers to create, promote, manage and sell tickets to their events from the palm of their hand, while attendees can discover events that suit their interests and book on the go.
Facebook: https://www.facebook.com/PelagoEvents
Twitter: pelago.events (@pelagoevents)
[Automobile After-sales Service Platform] OMyCar - Ada Sin
OMyCar is an integrated App-based platform that forms a community among drivers and car workshops. Drivers can collaborate with each other and also procure services from the workshops directly.
Facebook: www.facebook.com/OMyCarApp
Twitter: twitter.com/omycar2015
[F&B/ Health Nutrition] Clarity/smart energy™ - Sebastian Beer
Founded out of a personal need, clarity/smart energy™ is a startup aiming to improve and support our busier than ever lifestyles and wellbeing. Its an uniquely formulated all natural energy drink offering an 'on-the-go' consumption that supports health conscious consumers whenever needed.
Facebook: http://www.facebook.com/claritysmartenergy

[Beauty Services O2O Platform] Zlot – Joe Ng
Beyond an O2O platform, Zlot want to provide protections to consumers, regulating misbehave salons & ultimately rebuild the trust between beauty salons & consumers.
FB: http://www.facebook.com/zlotapp
IG: http://www.instagram.com/zlotapp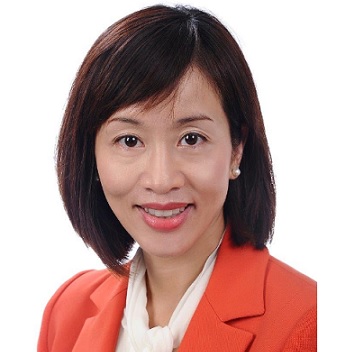 Cindy Chow
Senior Director of Finance, Alibaba
Cindy has been with Alibaba Group since 2007. Cindy served as the qualified accountant of Alibaba.com since joining the Company in 2007 and was responsible for managing the Company's public compliance as well as instituting Alibaba.com's financial operations outside of China. Subsequent to the privatization of Alibaba.com in 2012, Cindy was responsible for the financial operations of all overseas offices of Alibaba Group. Prior to joining Alibaba, she served in a number of finance roles in various listed groups in Hong Kong. Cindy is a qualified accountant in the US and HK and holds an MBA from The Hong Kong University of Science and Technology.


Tom Stafford is a Partner of Digital Sky Technologies (DST) based in Hong Kong. Tom joined DST in 2011, having previously worked at Goldman Sachs in London.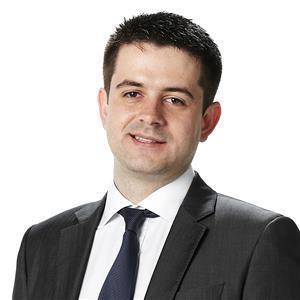 Srdjan Dangubic
Investment Director at CVC Capital Partners
Investment Director at CVC Capital Partners in Hong Kong. Prior to joining CVC, he worked at Macquarie Capital Advisors for three years as an Executive in the Telecommunications, Media, Entertainment and Technology Coverage team. Srdjan holds a Bachelor of Laws (Honors), a Bachelor of Commerce Degrees from the University of Western Australia and a Master's in Finance from INSEAD. Srdjan has a keen interest in the VC industry and has a number of investments in startup companies in Australia.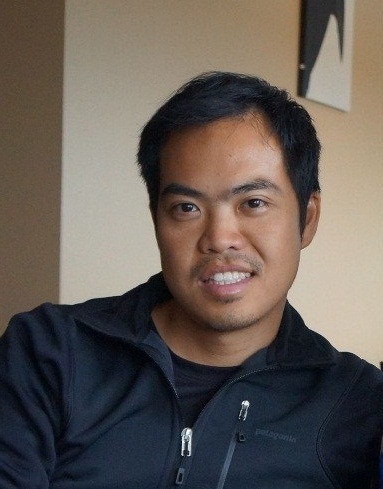 Duc Le Tu
Strategy Manager at Telstra International Group
Duc Le Tu is the Strategy Manager at Telstra International Group since 2014, where he mainly on focuses on digital strategies and disruptions. Prior to joining Telstra , Duc Le Tu was a Co-founder of Easy Touch Pte Ltd, a mobile focussed technology start-up in Indonesia and Philippines. He was also involved in the launching of the E-commerce venture Lazada Group in Southeast Asia. Duc Le Tu has a total of 10 years of experience in strategy, corporate development and business management around the globe. The varied and distinctive career and experiences at different organizations have enabled Duc Le Tu to see business from angle of an entrepreneur, a strategy consultant and a corporate manager.
Want to meet the judge? Sign-up as pitch team now?
Email the following information to pitch@hkcocoon.org:
- Subject line: [Name of Start-up] Apply for CoCoon Pitch Night [mm,yyyy]
- Description of start-up: Limit 30 words, to be used in event brochure
- Submit a 5-slide business plan, including: short description, problem statement, target market, business solution, the team and what you are seeking by attending Pitch Night.
- Attend a 15 minutes meeting with the community development team to discuss the above.
- Open to CoCoon members only.
- Sequence of priority will be given to those holding longer membership at CoCoon.
- As we only have limited spots for semi-finals each month, you will receive a confirmation email to inform you whether you have qualified.
Have a cool idea to pitch? Join the CoCoon Community and apply for pitch night.
創業的關鍵是資本,投資的關鍵是人才;但兩者往往欠缺紅娘為其牽線。浩觀創業擂台,除了是一個讓初創企業家發表業務的舞台,也開辟新舞台,讓投資者為自己的計劃尋覓人才。
http://eventscocoon.blogspot.hk/p/pitch-night.html
請電郵以下資料至
pitch@hkcocoon.org
:
-
電郵標題
: [
參加創業擂台
]
公司名稱
[
月份
]
-
五頁簡報介紹你的創業計劃:包括您的公司簡介
(
三十字上限
)
、產品簡介、市場定位、團隊、參加原因
-
閣下如能晉身準決賽,將會收到我們的電郵,以茲確認。