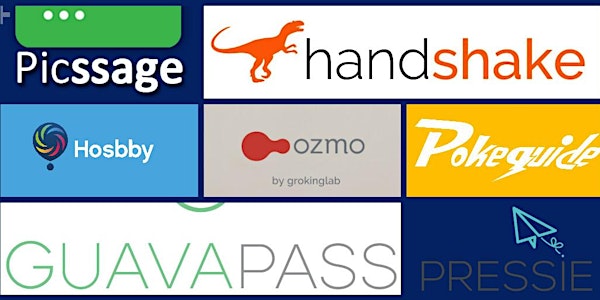 CoCoon Pitch Semi-finals Fall 2015 (11/19) 浩觀創業擂台準決賽_二零一五年秋季
When and where
Location
CoCoon, 3/F, Citicorp Centre, 18 Whitfield Road, Tin Hau Hong Kong Hong Kong
Description
Date: Thu, November 19, 2015
Time: 18:30 - 21:00
Venue: CoCoon


CoCoon Pitch event enables entrepreneurs to present their products or services to a variety of audiences and seek potential funders, co-founders, team members, customers, partners or publicity. #CoCoonPitch Finals were featured on
Forbes
and
TVB Money Magazine
.
Cash Prize:
HKD 20,000 / 10,000 / 5,000
Language:
Cantonese, Mandarin or English
http://eventscocoon.blogspot.hk/p/pitch-night.html
Next series is open for application:
Thursday January 28, 2016 – OPEN
Thursday March 24, 2016 – OPEN
Thursday May 26, 2016 – OPEN
[Ozmo Smart Cup and App] Groking Lab - Serena Pau
Ozmo's smart technology tracks water and coffee in take, it helps you to stay away from kidney stone and keeps your skin glowing through proper hydration.
[Lifestyle product] GuavaPass – Antonia Da Cruz
GuavaPass is a monthly membership program that gives you unlimited access to some of the best fitness studios across Asia, Australia & the Middle East. It is more than a fitness pass. It's a holistic lifestyle. It's a journey to empowering yourself, nourishing your body, mind and soul.
Facebook HK - https://www.facebook.com/GuavaPass.HongKong?fref=ts
Twitter: https://twitter.com/guavapass
[Social platform] Pressie – Fung Lim
PRESSIE is a fast growing P2P app-based platform with a mission and objective to
'spread the love and care', allowing anyone the instantaneous ability to send gifts to
their friends and loved ones through the convenience and ease of a mobile app.
https://www.facebook.com/pressiehk
[Hobby based marketplace] Hosbby- Christine So
Hosbby is an online marketplace for skilled individuals and hobbyists to share and monetise their hobbies or expertise through hosting recreational activities and experiences. Hosbby helps people set up their business and maximise their untapped resources; namely their skills, time, and venue to engage the "sharing experience economy".
[Connecting students] Handshake - Arthur Lam, Neil Slighton, Anant Majumdar
A platform connecting high school students to each other and to new opportunities based on skills and interests.
facebook.com/hsapp.co
[Mobile App] Pokeguide - Brian Hui
The most intelligent mobile app advising you how to get to your destination quicker and easier, and relevant what-to-buy and what-to-play nearby your destination.
https://www.facebook.com/PokeguideHK
[Mobile phone keyboard] Picssage -- Ken Poon
This is a third-party keyboard app that contains thousands of updated memes to let you express more in picture by 2 clicks — copy and paste, inside messaging apps like WhatsApp, WeChat, Facebook Messenger, etc.
https://www.facebook.com/picssage/
twitter: @picssageapp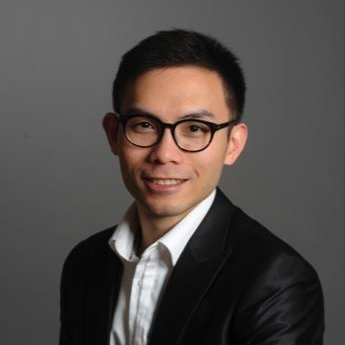 CTO & Co-founder, 6 waves
Chris Lee is an Investor/Advisor for startups and Ex-Yahoo! Engineer. He also works on game design, front-end and backend platforms for web and mobile games & apps.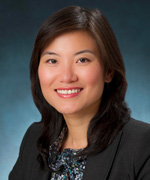 Joelle Woo
Director, Business Development & Developer Experience, Microsoft Hong Kong Limited
As director of the Business Development & Developer Experience (DX) in Microsoft Hong Kong, Joelle is responsible for driving business transformation in a mobile-first, cloud-first world, leading the startups engagement and building apps and business cases on cloud and mobile platform. In addition, Joelle is leading the team on developer experience including technology evangelism to support local IT professional and developers and driving business partnership and dedicated support for local independent software developers.
Prior to her current role, Joelle was the director of Marketing and Operations, responsible for leading business operations, marketing strategy and overall business performance of the software business groups. Joelle also led the Developer and Platform Group as a director, where she was responsible for developing platform strategy and evangelizing the benefits and business value of the Microsoft platform. During her time in Microsoft's Server Platform unit, Joelle was the business group lead and managed the business and marketing initiatives for all Microsoft Server products. She was also in charge of Enterprise Marketing for Microsoft Hong Kong.
Joelle joined Microsoft Hong Kong in 1999 as Partner Account Manager, focusing on the development of channel programs for the large account resellers. She was subsequently moved to be the product marketing manager for Windows Server System, responsible for planning and managing the overall product marketing and communication initiatives.
Before joining Microsoft Hong Kong, Joelle worked in the marketing department for two IT companies in Hong Kong, namely Tech Pacific and JOS Computer.
Joelle holds a Bachelor's degree in Computer Science from The University of Hong Kong.

Simone Chao
Director, Strategic Initiatives, CoCoon
Simone has been the Strategic Initiatives Director of CoCoon since 2015. At the same time, she is also the Investment manager of Novel E&O Industries Limited. Prior to joining CoCoon, she worked at Novel Investment Holdings Limited for 3 years as a Deputy Managing Director. Simone holds a MBA degree from the University of Pennsylvania – The Wharton School and a Bachelor of Arts Degree also from the University of Pennsylvania.
Want to meet the judge? Sign-up as pitch team now?
Email the following information to pitch@hkcocoon.org:
- Subject line: [Name of Start-up] Apply for CoCoon Pitch Night [mm,yyyy]
- Description of start-up: Limit 30 words, to be used in event brochure
- Submit a 5-slide business plan, including: short description, problem statement, target market, business solution, the team and what you are seeking by attending Pitch Night.
- Attend a 15 minutes meeting with the community development team to discuss the above.
- Open to CoCoon members only.
- Sequence of priority will be given to those holding longer membership at CoCoon.
- As we only have limited spots for semi-finals each month, you will receive a confirmation email to inform you whether you have qualified.
Have a cool idea to pitch? Join the CoCoon Community and apply for pitch night.
創業的關鍵是資本,投資的關鍵是人才;但兩者往往欠缺紅娘為其牽線。浩觀創業擂台,除了是一個讓初創企業家發表業務的舞台,也開辟新舞台,讓投資者為自己的計劃尋覓人才。
http://eventscocoon.blogspot.hk/p/pitch-night.html
請電郵以下資料至
pitch@hkcocoon.org
:
-
電郵標題
: [
參加創業擂台
]
公司名稱
[
月份
]
-
五頁簡報介紹你的創業計劃:包括您的公司簡介
(
三十字上限
)
、產品簡介、市場定位、團隊、參加原因
-
閣下如能晉身準決賽,將會收到我們的電郵,以茲確認。