Description
Description:
#CoCoonPitch Night enables entrepreneurs to present their products or services to a variety of audience and seek potential investors, co-founders, team members, customers, corporate partners or publicity.
Pitch Night in Numbers:
http://eventscocoon.blogspot.hk/p/pitch-night.html
- 164+ pitch teams have showcased
- CoCoon entrepreneurs have raised HKD240+ million since 2012


Pitch Teams:

[Cross-border Shopping Platform] Fetch – Lewis Pong
A peer-to-peer on-demand marketplace that allows you to get overseas products with the helps of frequent flyers without shipping restrictions.
Facebook account: fetchawish
Twitter account: fetchawish
[Cognitive Enhancer] Lucid Smart Pill - Aaron Weller
Lucid Smart Pill is cognitive enhancer in a simple pill format, designed to improve focus, motivation, and mental agility for a full working day.
Facebook: lucidsmartpill/
Twitter: lucidsmartpill
[Home Renovation Consultant Platform] – INeedDeco – Andy Lau
It is a third party platform providing renovation consultancy services to people who intend to renovate their house but are expected to encounter difficulties in finding and working with renovation companies.
Facebook: 裝修免費招標平台-INeedDeco 我要裝修
Twitter: Ineeddeco@hkineeddeco
[Adviosry platform] Stammp – Harris Sun
We are the intelligent ecosystem advisor to help parents organise their weekend. Stammp fundamentally shift the paradigm for parents to plan and enjoy their weekend and for service hosts to do their business.
Facebook account name - stammpapp
Twitter account name - stammpapp
[Digital Receipt Solution] Recipio - Jake Chan
It is a retail technology providing all-in-one digital receipt solution to reduce hassle of receipt storage for end-users and creating a new marketing channel for retailers to engage customers
Facebook: @recipiohk
Twitter: @RecipioHK
[Business solution] Fooddy – Alan Ip
A mobile app connecting empty tables with empty stomachs.
Judging Panel: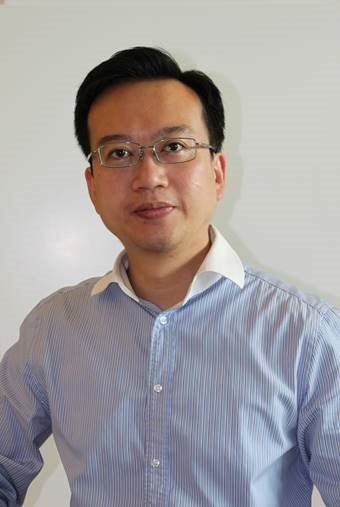 Mr. Albert WONG
General Manager, HeHa Digital Health Limited
Mr. Albert Wong is the General Manager of HeHa Digital Health Limited, a new Hong Kong-based startup founded in 2015. "HeHa" is an expression of "True Happiness" and equivalent to "爽" in Chinese. Our company's mission is to help everyone live a Happier Life – a HeHa Life. We ride on Mobile Internet as well as Wearable Technology to provide multiple APPs and Wearable Hardware so that we can encourage our users to gradually change their habits in Health, Work, Family, Friends, Leisure and Mindset and live a truly happy life.
Mr. Albert Wong has had over 15 years of experience in the Internet industry – first started in Year 2000 in an e-Commerce company in San Francisco. Prior to joining HeHa, Mr. Albert Wong worked for Yahoo APAC responsible for various functions including Customer Care, Ad Operations, Ad Tech, Ad Product Solutions, and the Audience & Programmatic Advertising Solutions team. Mr. Albert Wong had his earlier establishment in Amazon China, overseeing the entire Operations teams in China encompassing Fulfillment Centers, Supply Chain, Transportation and Customer Service. Mr. Albert Wong graduated from the Rensselaer Polytechnic Institute in New York with a degree of Electrical Engineering.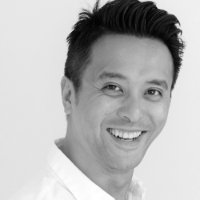 Kevin Kwong
CEO, The Aria Group
The Aria Group, a family-office based in Hong Kong, was founded in 2012 by Kevin Kwong. Before ARIA, he was a Founding Partner of Senrigan Capital Group, a Blackstone-seeded hedge fund based in Hong Kong. Previously, he worked at Citadel Investment Group as a Portfolio Manager, where he was responsible for event driven investments across Asia. Prior to that, he worked at Modal Capital Partners, a proprietary trading division of Credit Suisse, as a Director in the Tokyo and Hong Kong offices from 2004 to 2008. He started his career as a proprietary trader at the Risk Arbitrage division of Lehman Brothers in Tokyo.
Kevin received a B.A. in Economics from Yale University, an MSc in Finance & Economics and an MSc in Information Systems from the London School of Economics and is a CFA charter holder.
Organiser of CoCoon Pitch Night Semi-finals Fall 2016 (20/10) 浩觀創業擂台準決賽_二零一六年秋季
The CoCoon community is filled with entrepreneurs, engineers, designers, investors, media, academia and corporate partners.  We know the core element of entrepreneurship is people. Therefore, we have built a venture investment platform with both events and programs to help you find and engage people to build and grow your business. Join us today and meet the resources you have been looking for.