Description
Date: Thu, May 19, 2016
Time: 18:30 - 21:00
Venue: CoCoon, 3/F, Citicorp Centre, 18 Whitfield Road, Tin Hau
Description:
#CoCoonPitch Night enables entrepreneurs to present their products or services to a variety of audience and seek potential investors, co-founders, team members, customers, corporate partners or publicity.
Pitch Night in Numbers:
http://eventscocoon.blogspot.hk/p/pitch-night.html
- 158+ pitch teams have showcased
- CoCoon entrepreneurs have raised HKD197+ million since 2012


Pitch Teams:
[Home decoration App & e-commerce platform] HOMEY– Ricky Chan & Jasmine Ma
Homey is a user friendly 3D real-time design App that give people power to design their dream homes in just a minute and buy real home decoration items they chooses, e.g. paint, wall-paper, tiles, lighting, furniture and many more.
Facebook: Homeyapphk
Twitter: Homeyapphk
[Video Creation] Shakr.com - David Lee
Amazingly simple pro-quality video creation for everyone.
Facebook: shakrvideos
Twitter: #davidyhlee
[Top Restaurant Guide] FeedMe Guru – Kelvin Lam & Dominic Law
A one stop mobile guide that shortlists the top restaurants in town by aggregating the brain-juice of major publications and professional bloggers.
Facebook: FeedMe Guru
Twitter Name: @FeedMe Guru
[Freight Matching Platform] 36Link – Felix Wong
It is an eBay-like bidding platform for freight cargoes, linking the shippers and service providers together with web-based and mobile application applications.
Facebook: 36Link
[On-demand job seeking platform for temporary staff] Genie App – Mary Cheung
Genie is an on-demand recruiting marketplace that connects businesses to temporary job-seekers. Our mobile app matches employers with reliable prescreened workers allowing businesses to temporary staff in as quick as 5 mins.
Facebook: gogenieapp
Twitter: @gogenieapp
[Event Management Solution] myfairtool – Julien Rio
myfairtool is a one-stop digital solution for exhibitors to plan & budget their event, capture leads from their booth, send instant follow-up emails, convert prospects, monitor results and ultimately maximize return on investment.
Judging Panel:
Derek Kwik
Managing Partner, BraveSoldier Venture Capital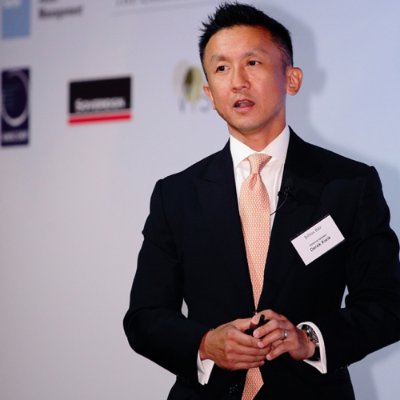 Born and educated in Hong Kong, Derek is recognized as an early "returnee" with over 25 years of work experience in Asia. He has substantial market entry strategy experience across multiple industries and is widely recognized in having a formidable business network. Since 1999, Derek has reviewed over 15,000 pitches and business plans beginning with early internet companies when product offerings were limited to free email, web browsers, chat rooms and web portals. With a background in investment banking, venture capital and management consulting, Derek was the CEO of a Chinese contactless mobile payments company (+70 employees) and credited for "leading from the front" from seed round to commercial responsibilities to investor exit. He also supervised Mainland Chinese manufacturing operations for several electronics companies in telecommunications, robotics, sports watches and pc peripherals. In Hong Kong, Derek is an author of two books, university guest lecturer, TEDx speaker, Co-Chairman and Trustee of the Society For The Prevention Of Cruelty To Animals (SPCA), Advisory Council member of Junior Achievement, mentor/advisor to several start-ups and ultra-marathon runner.

Felix Lam
Managing Director, Red Chapel Advisors
Founding Partner, 43 Ventures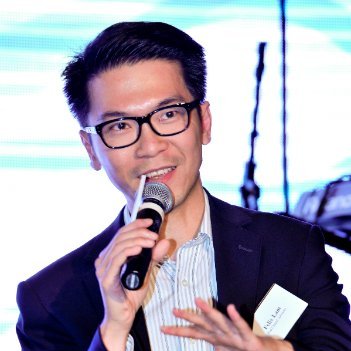 An entrepreneur, angel investor and business advisor for early-stage technology companies in Hong Kong, US, China, Australian and Taiwan.
At Red Chapel Advisors, we invest in a portfolio of early-stage technology ventures in US and Hong Kong, while providing entrepreneurial training and venture support for young entrepreneurs. Felix is also the founding partner for #43 Ventures, with a focus on social innovation x technology.
Prior to that, he held engineering, sales & marketing positions for Alcatel-Lucent, Hewlett-Packard and Nortel Networks in the Asia Pacific region. He holds a Bachelor in Electrical Engineering (First Class Honours) and Master of Engineering Science in Telecommunications from the University of New South Wales. Felix was awarded the Australian Students Prize in 1990.
Roie Bar
Investment Adviser and Counsel
Executive Chairman's Office,
Global Sources, Ltd.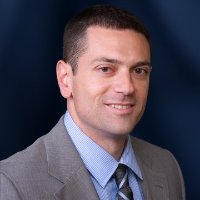 Roie Bar is an Investment Adviser and Counsel at Global Sources. He joined the company in 2014, and is currently heading its venture investments in early-stage start-ups, mainly in the consumer electronics and IOT sectors.Roie also serves in a similar capacity for the Hinrich Foundation, where he manages the Foundation's Private Equity Investments, with a main focus on later-stage companies in the Life & Science sector. Prior to moving to Hong Kong, Roie was the co-founding partner of an Arizona-based law firm, where he practiced commercial litigation, estate planning, and real estate law. During his years in private practice, Roie was recognized by Super Lawyers as a Rising Star for the Southwest Region for three consecutive years. Roie received his bachelor degree in Accounting and Finance from the Kelley School of Business at Indiana University, and his joint Juris Doctorate/MBA degrees from the Sandra Day O'Connor School of Law and the W.P. Carey School of Business at Arizona State University. Roie is originally from Israel and speaks fluent Hebrew. In his free time, he enjoys playing tennis, golf, hiking, and spending time with friends and family.
Organiser of CoCoon Pitch Night Finals Spring 2016 (19/5) 浩觀創業擂台決賽_二零一六年春季
The CoCoon community is filled with entrepreneurs, engineers, designers, investors, media, academia and corporate partners.  We know the core element of entrepreneurship is people. Therefore, we have built a venture investment platform with both events and programs to help you find and engage people to build and grow your business. Join us today and meet the resources you have been looking for.