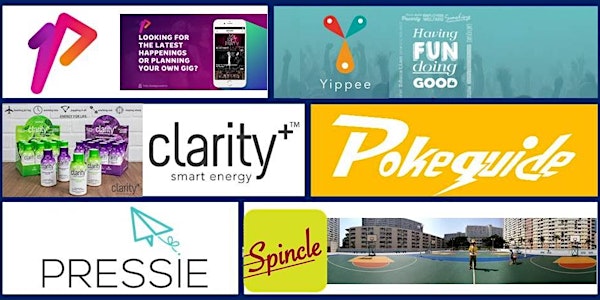 CoCoon Pitch Finals Fall 2015 (12/10) 浩觀創業擂台決賽_二零一五年秋季
When and where
Location
CoCoon, 3/F, Citicorp Centre, 18 Whitfield Road, Tin Hau Hong Kong Hong Kong
Description
Date: Thu, December 10, 2015
Time: 18:30 - 21:00
Venue: CoCoon


CoCoon Pitch event enables entrepreneurs to present their products or services to a variety of audiences and seek potential funders, co-founders, team members, customers, partners or publicity. #CoCoonPitch Finals were featured on
Forbes
and
TVB Money Magazine
.
Cash Prize:
HKD 20,000 / 10,000 / 5,000
Language:
Cantonese, Mandarin or English
http://eventscocoon.blogspot.hk/p/pitch-night.html
Next series is open for application:
Thursday January 28, 2016 – OPEN
Thursday
March 24, 2016 – OPEN
Thursday May 26, 2016 – OPEN
[VR] Spincle – Nicole Or
Spincle revolutionizes conventional photos and videos. Spincle is the first mobile app to capture animated panorama and 3D live photo for virtual reality, bringing excitement of capturing images beyond traditional photographing.
Twiteer: Spincle_vr
Facebook: https://www.facebook.com/spincle.vr
[Mobile social application] Yippee - Karmen Koh
Yippee is a mobile application that helps raise awareness and funding for various social causes through simple and fun challenges. Now everyone can have fun and do good at the same time!
Twitter: _yippeeapp
[Mobile first self-service event management platform] Pelago - Bob Bunger
Pelago is a mobile first event management and ticketing platform that allows event organizers to create, promote, manage and sell tickets to their events from the palm of their hand, while attendees can discover events that suit their interests and book on the go.
Facebook: https://www.facebook.com/PelagoEvents
Twitter: pelago.events (@pelagoevents)
[F&B/ Health Nutrition] Clarity/smart energy™ - Sebastian Beer
Founded out of a personal need, clarity/smart energy™ is a startup aiming to improve and support our busier than ever lifestyles and wellbeing. Its an uniquely formulated all natural energy drink offering an 'on-the-go' consumption that supports health conscious consumers whenever needed.
Facebook: http://www.facebook.com/claritysmartenergy
[Social platform] Pressie – Fung Lim
PRESSIE is a fast growing P2P app-based platform with a mission and objective to
'spread the love and care', allowing anyone the instantaneous ability to send gifts to
their friends and loved ones through the convenience and ease of a mobile app.
Facebook: https://www.facebook.com/pressiehk
[Mobile App] Pokeguide - Brian Hui
The most intelligent mobile app advising you how to get to your destination quicker and easier, and relevant what-to-buy and what-to-play nearby your destination.
Facebook: https://www.facebook.com/PokeguideHK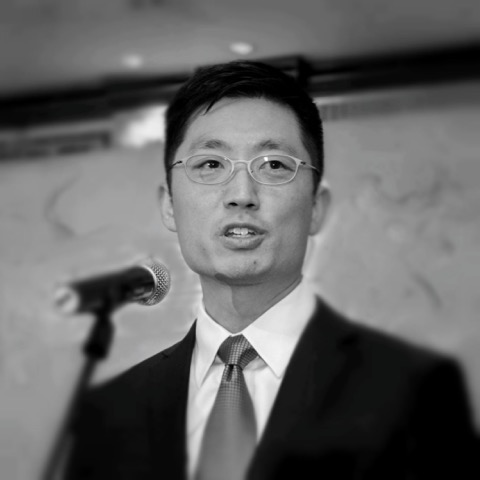 Gordon Yen
Managing Director, Radiant Venture Capital Ltd.
Dr. Yen has over 22 years of management experience of which 18 are with publicly listed companies in Hong Kong engaged in infrastructure and manufacturing sectors. His experience includes business development, investment management, supply chain operations, corporate strategy, finance, IT as well as partnership with technology-based companies for the successful commercialization of their new products and services. He had also served on the Board of Directors of the Supply Chain Council Greater China Chapter, as well as the Board of Directors and Technology Committee of HKRITA, one of several government funded industry-focused research institutes in Hong Kong. He is also a member of the Chinese People's Political Consultative Conference – Henan Province Committee.
Dr. Yen graduated magna cum laude from Boston University with a BS degree in Manufacturing Engineering and holds an MBA from McGill University and a DBA from the Hong Kong Polytechnic University.

Jacky Chan
Managing Director, Ironfire Capital
Jacky holds a Master of Management and Professional Accounting degree from University of Toronto and a Bachelor of Arts from Western University. He is a CFA charterholder and a CPA. He previously worked for Ernst & Young and subsequently a private investment company in Hong Kong in 2000. During his tenure, Jacky was involved in investment due diligence, litigation support, corporate finance & transactions and portfolio management. In addition to being the Managing Partner of Ironfire, Jacky took on the role as the Chief Operations Officer at Semeiotics, Inc., a creative company, between September 2009 and December 2013. Jacky is also the vice chairman of a private charitable foundation, in which his primary role is to manage the endowment investment.
Want to meet the judge? Sign-up as pitch team now?
Email the following information to pitch@hkcocoon.org:
- Subject line: [Name of Start-up] Apply for CoCoon Pitch Night [mm,yyyy]
- Description of start-up: Limit 30 words, to be used in event brochure
- Submit a 5-slide business plan, including: short description, problem statement, target market, business solution, the team and what you are seeking by attending Pitch Night.
- Attend a 15 minutes meeting with the community development team to discuss the above.
- Open to CoCoon members only.
- Sequence of priority will be given to those holding longer membership at CoCoon.
- As we only have limited spots for semi-finals each month, you will receive a confirmation email to inform you whether you have qualified.
Have a cool idea to pitch? Join the CoCoon Community and apply for pitch night.
創業的關鍵是資本,投資的關鍵是人才;但兩者往往欠缺紅娘為其牽線。浩觀創業擂台,除了是一個讓初創企業家發表業務的舞台,也開辟新舞台,讓投資者為自己的計劃尋覓人才。
http://eventscocoon.blogspot.hk/p/pitch-night.html
請電郵以下資料至
pitch@hkcocoon.org
:
-
電郵標題
: [
參加創業擂台
]
公司名稱
[
月份
]
-
五頁簡報介紹你的創業計劃:包括您的公司簡介
(
三十字上限
)
、產品簡介、市場定位、團隊、參加原因
-
閣下如能晉身準決賽,將會收到我們的電郵,以茲確認。