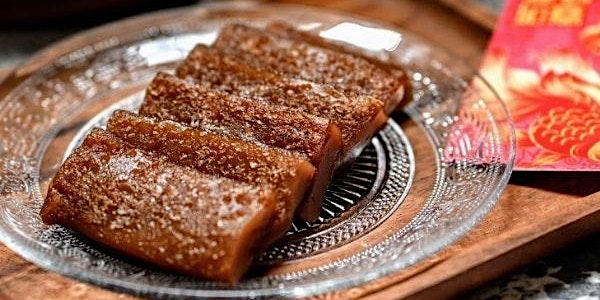 Multiple Dates
CNY Gluten-Free Vegan Ginger & Brown Sugar Glutinous Rice Cake with Sanchun
Chinese New Year is the time when we celebrate a new beginning with tradition! Stick to the good with this vegan sticky glutinous rice cake
About this event
Impress & celebrate with families & friends during Chinese New Year by serving homemade glutinous rice cake?
Glutinous rice cakes are eaten during Chinese New Year for their symbolic meaning.
Glutinous rice cake (年糕 Niángāo /nyen-gaoww/) is a lucky food eaten on Chinese New Year's Eve. In Chinese, glutinous rice cake sounds like it means "getting higher year-on- by year". In Chinese people's minds, this means the higher you are the more prosperous your business is a general improvement in life. The main ingredients of niangao are sticky rice, sugar, chestnuts, Chinese dates, and lotus leaves.
*Class Cancellation Policy applies, please refer to the bottom of page
WHAT WILL YOU LEARN?
- How to make gluten-free vegan ginger & brown sugar glutinous rice cake from scratch
WHAT WILL YOU TAKE HOME?
- Recipe
- 2 x 600g glutinous rice cake made in class
WHAT TO BRING?
- Pen/Paper (iPad etc.)
- Apron
DETAILS
Length of class: 2 hours
Venue: Room A, 16/F, Yiuga Factory Building, No.62 Victoria Road, Kennedy Town
JOIN WITH YOUR HELPER?
With just +100HKD, you can bring along your helper to observe in class. Please inform us once you confirmed your booking, arrangements can be made accordingly.
CLASS CANCELLATION POLICY
We will confirm your seat(s) once all fees are received. Deadline for any cancellation or changes(eg. rescheduling) is 7 days prior to the scheduled date of the event. All fees will become non-refundable after the deadline. Cancellation requests should be made in writing at least 7 days prior to the class for any refund to be processed.
*The policy applies to sign-ups within the 7-day period before the scheduled event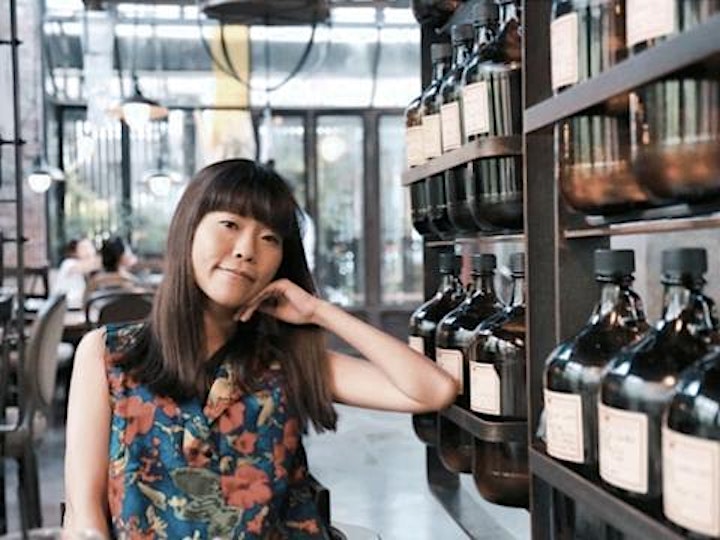 About Sanchun
Sanchun Wong is a self-taught Indonesian-Chinese chef who was born in Hong Kong. She started her career in fashion journalism and became food and travel writer for 10 years. Having travelled around the world and tasted signature dishes from street food stores and Michelin-starred restaurants, she discovered her love and passion for food and taught herself everything there is to know about different foods, recipes, and the restaurant industry. She has started the #sanchuncancook project in 2013. #sanchuncancook is about reinventing recipe with a touch of Sanchun personal favour. She is specialising in pastry, adding a twist to traditional pastry with her root of culture.
Organiser of CNY Gluten-Free Vegan Ginger & Brown Sugar Glutinous Rice Cake with Sanchun