Multiple Dates
CNC Machine Class (Operation Safety & 2D CNC programming using Fusion 360)
Description
Overview:
Computer numerical controlled (CNC) milling is a precise machining process similar to both drilling and cutting. CNC milling machine can be very versatile and are often used to machine flat surface as well as irregular surface
In this workshop, participants will:
Gain a better understanding of the theory and background on different types of CNC milling machines
Learn G-code, the language of CNC machines, and CNC controls (Mach3 & Sieg)
Learn the setup and operations of the CNC milling machine
Practice and run basic G-code programs on the CNC milling machine
2.5D cnc programming using Fusion360 or HsmWorks,HsmXpress (in solidworks)

Prerequisite:
Able to draw their part in fusion360 or solidworks
Need to bring their own computer with software installed.
Fusion360, HsmWorks, and HsmXpress are available on Autodesk website
At the end of the class, if you pass the assessment
of the instructor, you will be allowed to use the above
CNC
machines at our workshop.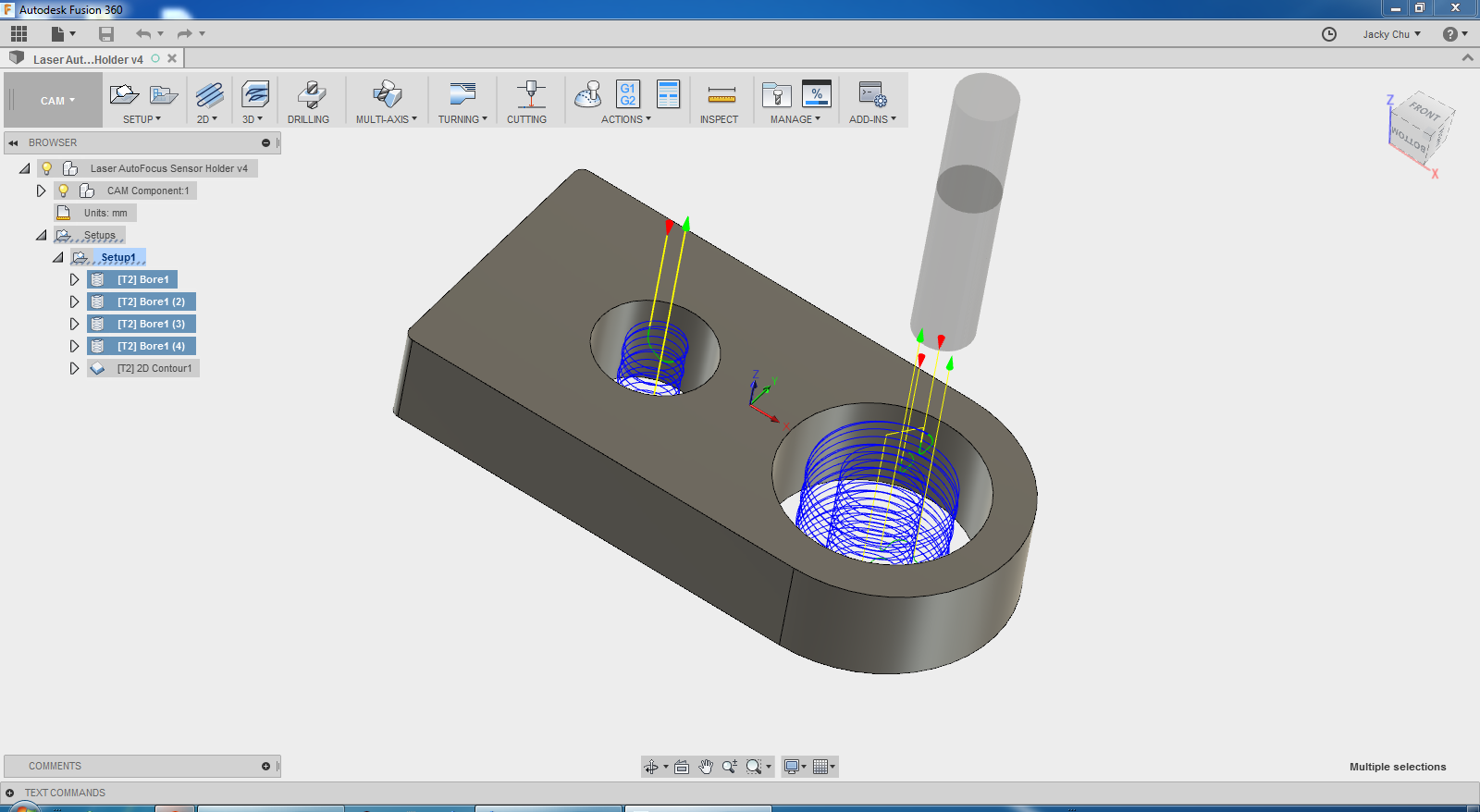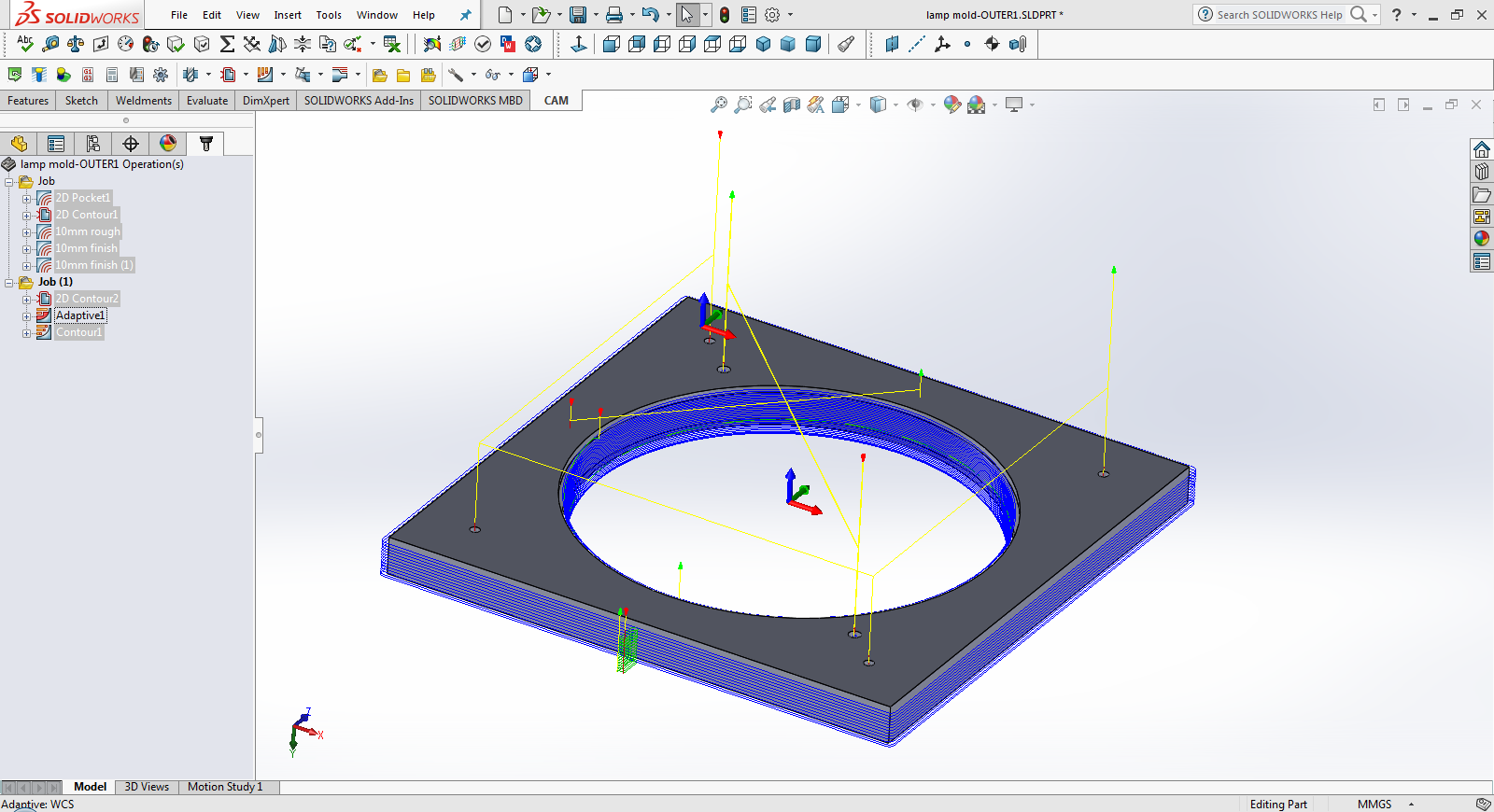 Class Details:
Location: MakerBay Yau Tong(Directions)
Language: Cantonese/ English
Duration: 10am - 5pm (Lunch at 12 noon)
Age range: 16 years old or above


Preparation:
Wear long pants, close-fitted shirt (avoid loose clothing as they might get caught by the machines)
Wear closed-toe non-slip shoes (no sandals)
Tie up long hair and avoid loose accessories
We recommend you to bring extra clothes to change into as it might get dusty
Enrollment
MakerBay reserves the right to reschedule or cancel an enrollment at any time due to the class size of less than a minimum of 2 students per class.
MakerBay reserves the right to change the class instructor for courses or individual private lessons as deemed appropriate or necessary. MakerBay is not required to provide prior notice for such arrangements.
Requests to switch courses or skip course levels will be subject to MakerBay's assessment and course availability.
Class Cancellations:
For classes cancelled due to unexpected public health warnings, i.e. swine flu, MakerBay will try to accommodate the majority with makeup classes but with no guarantee.
Classes will not be cancelled during AMBER or RED rainstorm signal.
For classes cancelled due to severe weather conditions, such as Typhoon 8 or above, or BLACK rainstorm signal, MakerBay will try to make accommodate the majority with no guarantee.
Classes will not be cancelled if weather signals for Typhoon 8 or Black Rain are lowered four hours before the scheduled start time of the class
USE OF IMAGES & VIDEO
Workshop attendees are permitted to film themselves/friends/fellow participants (with permission) during the practical phases of the workshop for their own personal use / social media etc.
MakerBay reserves the right to take photographs or videos during the operation of any workshop or part thereof and to use the resulting photography in whole or in part for promotional purposes, including, but not limited to: advertising and publicity both in print and electronic media. By signing a workshop/class with MakerBay, participants agree to allow their images to be used in such promotions; participants who prefer that their image not be used are asked to identify themselves to the MakerBay at the commencement of the workshop.