Sales Have Ended
Registrations are closed
Thank you for your registration. Keep an eye on your inbox, we will send you the confirmation email as soon as we receive your information. About Us Website:: www.cloudexpoasiahk.com Facebook:: www.facebook.com/CloudExpoAsia LinkedIn:linkedin.com/company/cloud-expo-asia Instagram: cloudexpoasia
Sales Have Ended
Registrations are closed
Thank you for your registration. Keep an eye on your inbox, we will send you the confirmation email as soon as we receive your information. About Us Website:: www.cloudexpoasiahk.com Facebook:: www.facebook.com/CloudExpoAsia LinkedIn:linkedin.com/company/cloud-expo-asia Instagram: cloudexpoasia
About this Event
About this Event
On 22-23 May 2019 at HKCEC, Cloud Expo Asia, Hong Kong, with its co-located events Cloud & Cyber Security Expo, Big Data World, Smart IoT, as well as Data Centre World, will bring you the region's largest B2B exhibition and world-class conference program, and a host of exciting show highlights:
12,000+ industry visionaries & leaders from across the industry in North Asia
250+ prominent speakers across 12 theatres, namely 100Most (100毛), American Express, ASTRI (應科院), Baidu, Baby-kingdom.com, Charlotte Tilbury, DBS Bank, DevOps Institute, Diners Club Singapore, Ettoday.net, Hotels.com, JD Cloud, NASA, PressLogic, PwC, QFPay(錢方好近), Société Générale, Standard Chartered (Virtual Bank), The Great Eagle Company, TVB New Media Group, WeBank etc.
128+ hours of conference content across two days, including seminars, workshops, panel discussions, fire side chats, trainings etc.
280+ international solution leaders from across the ICT community:
- Cloud: Alibaba, Dell EMC, Docker, Huawei, Google, Logitech...
- Cybersecurity: Blackberry, Fortinet, Kaspersky Lab, Sophos, Thales...
- Big Data: AWS, Artificial Intelligence Society of Hong Kong, TIBCO, MapR...
- Data Centre: CLP Power, Eaton, Schneider Eclectic, Teobar, Vertiv...
We cover the entire technology stack, in one place.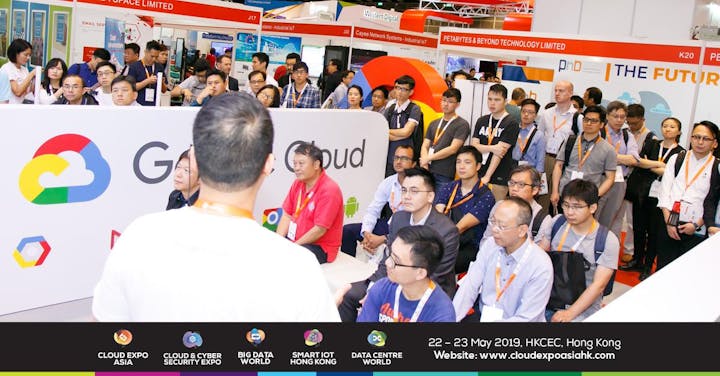 Educational Sessions from covering a wide range of topics
Cloud computing, DevOps, Kubernetes, AI/ML, 5G, Security, Risk Management, GDPR, Data Analytics, AIOT, Data Centre and many more...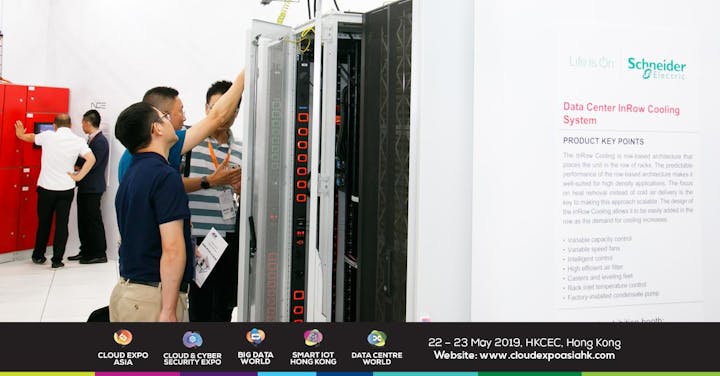 Live Data Centre
An interactive data centre to be built on the spot within 48 hours, showcasing 20+ key data centre components.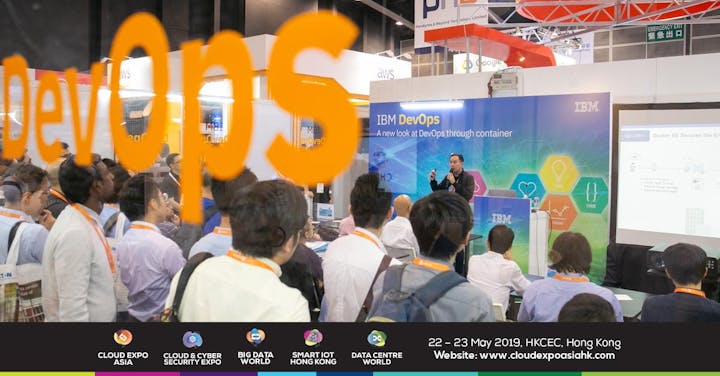 Workshop/ Training Clinic
- DevOps Workshops
- (ISC)² CCSP Clinic with CPEs
- CREST Registered Tester (CRT) by ASTRI
- Data Centre Training Info from Uptime Institute and EPI