Do you know how climate change has affected the wine industry? Tune in to learn more
About this event
Earth's climate is always changing. The major impacts of climate change have implications on our natural ecosystems, likewise, they represent numerous potential effects on balance and harmony of wines too.
Climate change is now reshaping wine, there are likely to be winners and challengers from global climate change and shift in weather patterns perspectives. Its effects at all levels, from production through to the supply chain.
Through this online event, we will learn about the climate change on wine in classic wine regions and understand how winegrowers and producers encourage environmental stewardship and sustainability to adapt to the changes, which aligned with the United Nations Sustainable Development Goals (SDGs) .
We will also take a closer look and understand how the producers adapt and change long-established practices to maintain the quality of their wines, packaging and shipping methods are being scrutinised for their "green credentials" . We will also discuss how our sustainable choices on wine consumption can make a positive impact on the environment.
About our speaker - Cybil Shum
Cybil discovered her passion for wine and aimed to pursue her lifelong interest in wine and spirits on a professional level. Cybil is currently pursuing her studies as a final year candidate for WSET Level 4 Diploma in Wine. She also earned a designation of French Wine Scholar.
During her time working in Conservation NGO - LumiVoce she had the opportunities to explore Biodiversity and how Climate Change / Climate Action can affect our ecosystems and everyday choices.
Cybil has also had the privilege of working with award-winning winemaker in New Zealand to learn viticulture, winemaking and Asia marketing.
She is a guest speaker in corporate events and also a contributing writer to share her passion on wine.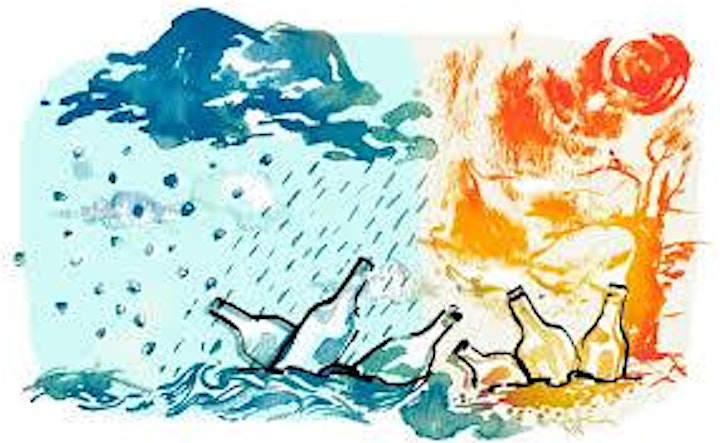 Organiser of Climate Change on Wine - Going green from grapes to glass
Encompass HK is a social enterprise that advocates for the Sustainable Development Goals (SDGs) by offering training and consultancy services to support organisations to be more diversified and inclusive.  True to the nature of the enterprise, we commit to reinvesting at least 60% of net profits into achieving our social mission. Our clients include SWIRE Properties, Manulife, ANZ Bank, Jardine Matheson, Schroders, Freshfields and many others.