Description
CityU MBA SHARP Fourm
Cashier-less Stores Initiative - The arrival of New Era of Shopping?
---
To remain competitive, E-commerce giants are progressively diversified into offline sales by opening up brick-and-mortar stores. For example, with the advanced shopping technology, including sensor fusion, deep learning, smart shelving tools, etc., Amazon launched its first checkout-free grocery store, Amazon Go, in January 2018. Will the battleground for online retail business shift to offline due to the novel shopping technology? What are the opportunities and challenges of operating and managing no-staff shops? Let's explore more with the e-commerce giant tech leader and the Hong Kong retail pioneers.
Date: 7 MAY 2018 (Monday)
Agenda:
6:30 - 7:00pm Registration
7:00 - 9:00pm Forum and Discussion
9:00pm onwards: Dinner and Networking Section
Speakers:
Mr Dean SAMUELS, MBA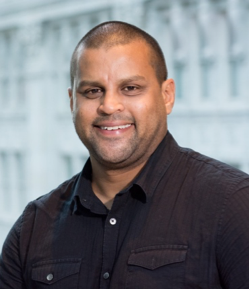 Head of Solutions Architecture, AWS Hong Kong and Taiwan, Amazon Web Service
Mr Samuels is in charge of AWS Amazon Hong Kong and Taiwan. Mr Samuels has senior experience in the field of web service and e-commence industry. Mr Samuels received a Bachelor Degree from Queensland University of Technology. In 2012, Mr. Samuels start his career with AWS and he is responsibilities include:
- Owning the technical engagement and ultimate success around specific implementation projects
- Developing a deep expertise in the AWS technologies as well as broad know-how around how applications and services are constructed using the AWS platform.
- Serve as a key technical member of the Business Development team in helping to ensure customer success in building applications and services on the AWS platform.
- Scope each customer engagement, with attention towards clear and well-defined objectives and success criteria.
- Own each technical engagement, and help ensure a timely and successful delivery of value. (delivery of actual solutions to be done by AWS partners)
- Capture and share best-practice knowledge amongst the solution architect community.
- Understand the AWS market segments, customer base, and industry verticals.
- Understand and exploit the use of salesforce.com and other internal Amazon systems.
Mr Ricky WONG, EMBA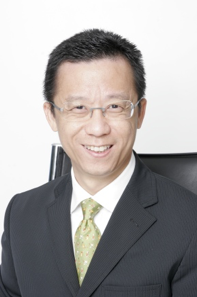 Chairman, HKTV Mall
Mr. WONG Wai Kay, Ricky is the co-founder and Chairman of the HKTV mall Group and is also a director of certain subsidiaries of the Group. Mr. Wong is responsible for overall strategic planning and management of the Group. Mr. Wong has extensive experience in the telecommunications and computer industries as well as in corporate management. He had worked at a major US-listed computer company as a marketing representative and was responsible for marketing and distribution of computer products in Hong Kong from 1985 to 1989. He was also a co-founder and director of a company principally engaged in import and distribution of computer systems in Canada prior to co-founding of the Group. Currently, Mr. Wong is a member of the Board of Trustees, United College, The Chinese University of Hong Kong.
Mr. Derek NG, MBA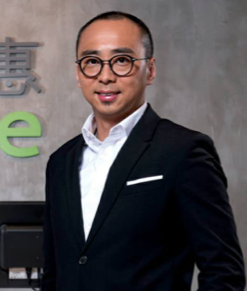 CEO, CRMG holding LTD.
Mr Ng is in charge of the business development and management of CRMG. Mr Ng has extensive experience in the field of retail operation and management. Mr Ng received a Master of Business Administration Degree from Southern Illinois University Carbondale, USA and a Bachelor of Arts Degree from Ottawa University, USA. He is a CERTIFIED FINANCIAL PLANNERCM professional. In 2014, Mr Ng was bestowed with the "Asia Pacific Entrepreneurship Awards 2014 — Outstanding Entrepreneurship Award", as organised by Enterprise Asia.
Moderator:
Mr. George TEE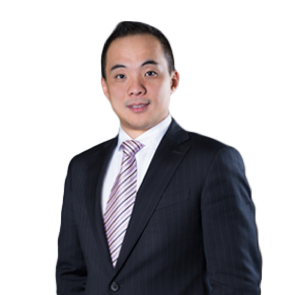 CTO, Hong Kong Science and Technology Park
Mr. George Tee joined Hong Kong Science and Technology Parks Corporation as Chief Technology Officer on 1 February 2017. He is responsible for shaping the development strategy of technology clusters and application platforms, as well as overseeing the laboratory services and HKSTP's IT team. Working closely with the executive team, George plays a critical role in strengthening the I&T ecosystem in Hong Kong Science Park. He and his team will be responsible in bringing in reputable companies and technology to the Park.
George has over 20 years of experience in business technology and operations with proven leadership in driving transformation and enhancing corporate agility and efficiency. Prior to joining HKSTP, he was previously Operating Executive of Silver Lake Partners, a leading global technology focused private equity firm, advising and steering multiple portfolio companies to pursue strategic goals.
---
Dress Code: Business Casual
Attendees without proper registration will not be entertained.
For further inquiries please contact:
Eric Pang at siufpang2-c@my.cityu.edu.hk
We look forward to your participation in the SHARP Forum.