Description
CityU MBA SHARP Forum
Kindness Matter (Series II)
Social Innovation: Cross-sector Partnership for a Better World
How could enterprises, themselves being fostered by society, create sustainable social impact while maintaining the benefits of their stakeholders? An inventive approach, known as Cross-sector Partnership (CSP), has been proposed and widely adopted in recent years. Such a social-oriented partnership, which offers a new lens for exploring Corporate Social Responsibility (CSR), leads to a co-working platform where individuals from partner organizations commit various resources and work cooperatively to address social issues. Two innovative social entrepreneurs are invited to explore the values and appeals of CSP by sharing their practices and experiences.
Date

: 19 April2017 (Thursday)
Agenda

:
6:30 - 7:00pm Registration




7:00 - 8:30pm Forum




8:30 - 9:00pm Dinner and networking session
Dress Code
: Business Casual
Important Notes:
Please register before 18 April 2018. A confirmation email will be sent to successful applicants by 1 day before the forum. If you do not hear from us by the date, please consider your application as unsuccessful.
Should you have any questions, please feel free to contact ldschrisng@gmail.com
Forum Etiquette
Using personal laptop or tablet are strongly not recommended during the forum.

We look forward to your participation in the SHARP Forum and hope you enjoy the fruitful night with us. Thank you!
Speakers

:
Mr. David Yeung, Founder and CEO - Green Monday
Mr. David Yeung is a noted environmental advocate and founder of Green Monday, an innovative social venture that takes on climate change, food insecurity, health issues and animal welfare with a diverse platform that shifts individuals, communities, and corporations towards sustainable, healthy, and mindful living.
Under Green Monday Mr. Yeung launched Green Common – the world's first plant-based green living destination – to introduce a revolutionary food and lifestyle experience. The movement of Green Monday has now spread to over 30 countries, with 3 million people practicing Green Monday at its Hong Kong origin.
Awards and recognitions won by Green Monday and Mr. Yeung include "50 Most Innovative Companies," "100 Most Creative People in China," "Asia 100 Pioneers", "Ten Outstanding Young Persons Hong Kong", "Best Idea of the Year." He is also the author of a number of best-selling books on Zen wisdom and mindfulness. Mr. Yeung is a graduate of Columbia University and a Director of Search Inside Yourself Leadership Institute (SIYLI), Hong Kong AIDS Foundation and Hong Kong Buddhist Association.
Dr. KK Tse, Co-Founder of Education for Good & Founder of Dream Impact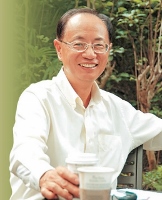 Dr. KK Tse graduated from The Chinese University of Hong Kong with double majors in Sociology and Economics. He held a PhD degree in sociology from The University of Manchester.Dr. KK Tse began his working career as Personnel Manager of the Lam Soon Group in Hong Kong. He then went to United Kingdom to study for an MBA degree which he obtained in 1981. While studying there, he wrote the book "Marks & Spencer: Anatomy of Britain's Most Efficiently Managed Company"(Oxford: Pergamon Press1985), which was also published in Chinese and Russian.
Dr K K Tse is the Founding Chair of Hong Kong Social Entrepreneurship Forum and the Founding Chair & Chief Education Officer of Education for Good CIC Ltd. He has held senior executive positions in the Shui On Group before setting up his own management consulting company, K K Tse & Associates in 1992.
He retired early from 2000 onwards and has been active in promoting social entrepreneurship in Hong Kong. He is the first member of the Ashoka Support Network in Hong Kong since September, 2007. And he is the Co-founder of a social enterprise, DiD (HK) Ltd., which brought Dialogue in the Dark to Hong Kong in 2008. Since 2010, Dr Tse became a member of the Government-appointed Social Enterprise Advisory Committee.
Moderator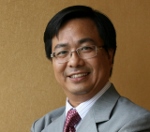 Dr. Philip Fung has more than 20 years experience in human resources management and management development. He held senior management positions in three Hong Kong public-listed companies from 1996-2005. He was the Executive Director of Bossini, the General Manager (HR & TQM) of Group Sense and the Human Resources Director of TSL Jewellery. One of his major career achievements was to work with top management of Bossini to turnaround the company from an annual loss of HK$75 million in 2002 to a profit of HK$180 million in 2004.
Dr. Fung is best known as a specialist in knowledge management. He has been invited by numerous professional bodies, Government departments and private organizations to give talks and to conduct workshops related to the strategic use of knowledge. He was one of the founders of Knowledge Management Development Centre (KMDC), a non-profit professional body. He served as the Vice Chairman until 2006.
He is also very active in public service. Currently, he is a committee member and advisor of Heep Hong Society, the Boys' and Girls' Clubs Association (BGCA), and the Hong Kong Government's Advisory Committee on Social Work Training and Manpower Planning. He is recently appointed as a consultant to the Social Worker Registration Board.
*********************************************************************