CISxIdeas Hackathon 2020 is an online Hackathon for secondary school students around the world.
About this event
The CISxIdeas Hackathon will be an open, on-line event. It will allow students to put to use and improve their innovative thinking skills, computer science skills, and interpersonal skills all while helping solve an existing issue within their community, whether that is on a local or a global scale. Moreover, we hope to spark an interest in computer science in the younger students by introducing them to the vast capabilities of computer programming.
We welcome students around the world currently in secondary school, ranging from 13-18 years of age, with or without prior computer science experience or knowledge.
Our objective is to create an event where students have the opportunity to create a prototype and a proposal for a product that solves an environmental issue. The workshops featured in the event will offer tracks of varying difficulty levels to cater to the varying abilities of participants.
For more information, please visit our website at cisxideas.com.
If you have any questions, please contact: hackathon@cis.edu.hk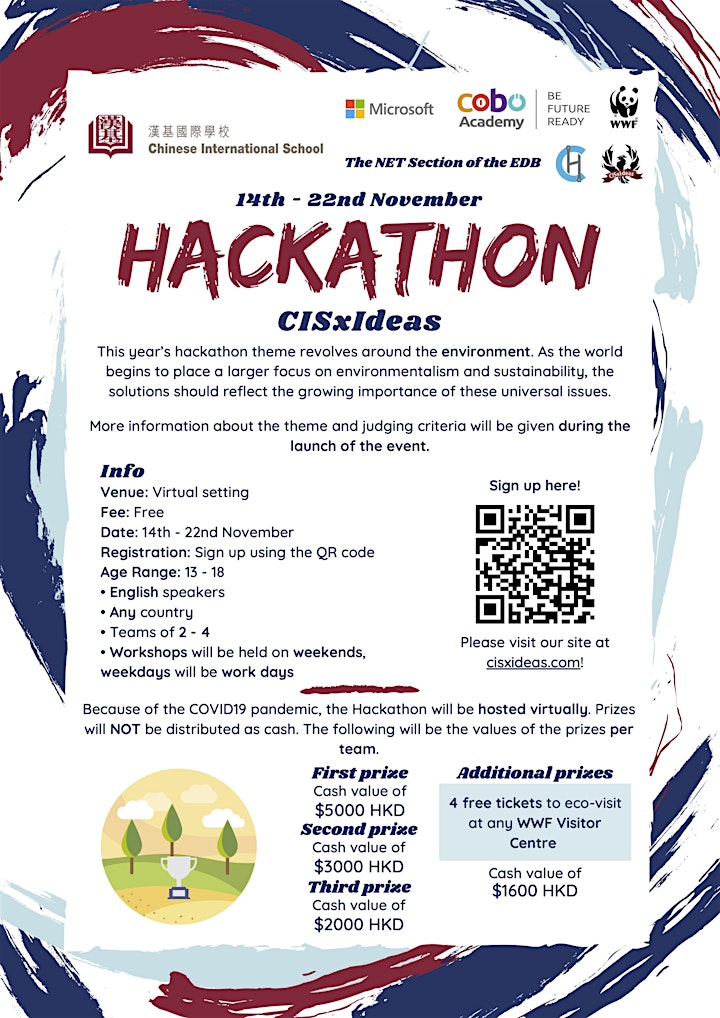 Organiser of CISxIdeas Hackathon 2020