Event Information
Location
Shenzhen World Exhibition and Convention Center
No.1 Zhancheng Road, Fuhai Street, Bao'an District, Shenzhen, Guangdong, China
Shenzhen, China 518000
China
Asia's No. 1 trade show of plastics and rubber industries
About this event
Accompanying the growth of China's plastics and rubber industries for over 30 years, CHINAPLAS has become Asia's No.1 and world's leading plastics and rubber trade fair. The 34th edition of CHINAPLAS will be held on April 21-24, 2020 at National Exhibition and Convention Center (NEEC), Hongqiao, Shanghai, PR China.
Covering the area of 340,000+sqm, the fair is expected to attract over 3,900 exhibitors from worldwide, and 180,000+ professional visitors (of which around 25% are from overseas). 20 theme zones of machinery and material products will be on display, showcasing practical solutions for plastics end-user industries of packaging, automotive, E&E, building materials, medical, sports & leisure etc. The co-located concurrent events will spotlight hot topics and latest trends in the plastics industry, you'll have the chance to meet industry experts face-to-face!
Follow CHINAPLAS official English WeChat (search 'CHINAPLAS') to be updated on latest show news!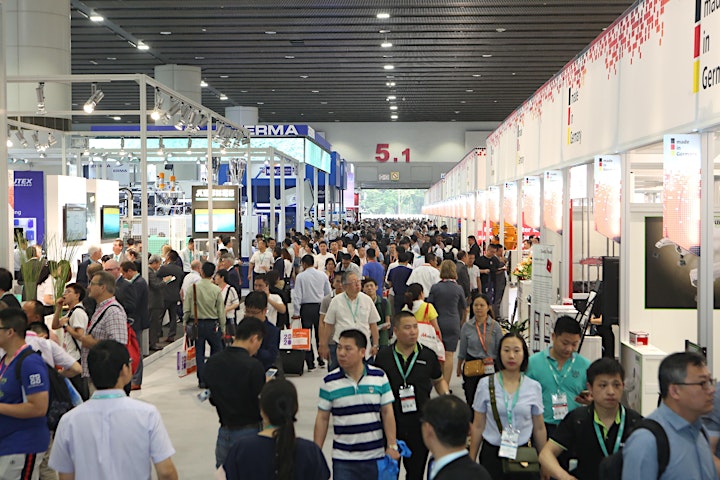 Date and time
Location
Shenzhen World Exhibition and Convention Center
No.1 Zhancheng Road, Fuhai Street, Bao'an District, Shenzhen, Guangdong, China
Shenzhen, China 518000
China