Description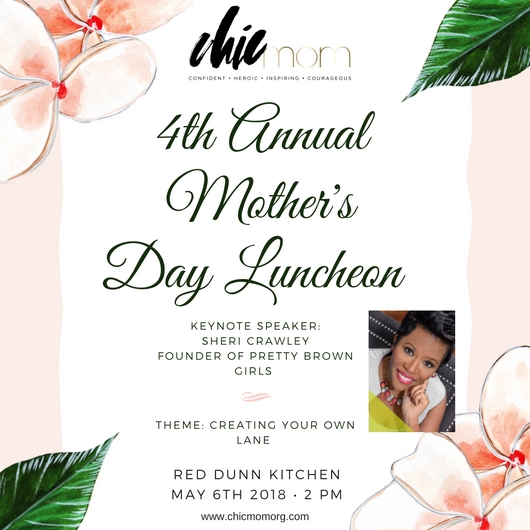 Join CHICmom for our annual Mother's Day Luncheon. Each year we gather together to empower each other as we share our journeys of motherhood. Every year we have a different theme and keynote speaker to encourage mothers to live their best lives. Ticket purchase includes three-course meal, private dinning at Red Dunn, fellowship with mothers, an empowering experience and endless memories.
This year's theme: "Creating your Own Lane"
2018 Speaker: Sheri Crawley, Founder of Pretty Brown Girls
Through a nomination process we award one lucky mother a complimentary ticket to the event and a special gift sponsored by Fancy Flash Photo Booth . This year nominations will be accepted for mothers who's currently pursuing their education in undergrad or graduate school. Please nominate a deserving mother.