Description
Whether you are a current start-up entrepreneur, working professional, or someone who is looking to launch your own business in the future, you are invited to join us on Wednesday, 29 November 2017 for a lively panel discussion on the topic of "is your business legal-ready?".
During the different phases of the start-up cycle, there is a range of legal requirements that may be relevant. Come and learn about the main legal areas that every start-up or business should be aware of. Our panelists from the Stephenson Harwood team specialize in intellectual property, regulatory and compliance, and corporate and commercial matters. The panel will have a leading start-up entrepreneur who will share some stories and the legal challenges that he or she had to overcome while scaling up.
Come and network with established entrepreneurs and like-minded people within the start-up and business scene, and discuss your burning legal questions with lawyers from Stephenson Harwood. Registration is on first come first serve basis.
A big thank you to Stephenson Harwood for opening up their beautiful office and for sponsoring F&B for this event!
---
Agenda
7:00-7:10 Introduction by Lime HK
7:10-7:25 Introduction about Start-ups Krtistal AI, Snapask, GuestReady and their Founder/Directors
7:25-8:00 Panel Q&A
8:00-8:15 Q&A, closing remarks
8:15-onwards networking resumes
---
Jonathan Chu - Stephenson Harwood
Jonathan is a partner at Stephenson Harwood with years of experience in intellectual property. He helps brands protect and utilise their IP, starting from overall strategy, filing, licensing, through to enforcement. He also helps tech and start-up companies on funding matters, and has advised on the setup of an accelerator programme in HK
Katherine Liu - Stephenson Harwood
Katherine is a senior associate in the Regulatory Compliance team, focusing on the finance sector. She helps banks, financial institutions and businesses with their HK licensing needs, including SFC, money lending and banking. She also advises both lenders and borrowers on loans and other financings. She has experience in data privacy and employment issues as well.
Sherman Wong - Stephenson Harwood
Sherman is an associate in the Corporate team. He helps companies deal with the rules and documents relevant to each stage of their life, whether it's growing, entering into business contracts, raising money, buying and selling other companies, getting listed on a stock exchange, or beyond.
Since many business matters are global in nature, Stephenson Harwood often works closely with their offices in Singapore, China, Seoul and around the world.
Vivek Mohindra - Kristal.AI
Vivek Mohindra is a co-founder and responsible officer of Kristal.AI, an asset management platform that gives investors access to independent advisors and portfolio managers. He has 20+ years' experience in trading/ investing in Asian credit markets including complex and structured products. Vivek is a highly sought after speaker in the area of fintech and the future of A.I.
Vivek is a former executive director at Natixis and UBS. He had also served as vice president at Citibank in Singapore from year 2003 to 2005.
Vivek holds a master's degree in business administration from Indian Institute of Management Ahmedabad and a bachelor's degree in commerce from Shri Ram College of Commerce.
Jeffery Liu - Snapask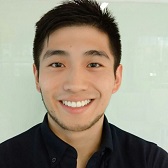 Jeffery LIU Xun is the Chief Operations Officer at Snapask Holdings, an education technology company that lower the barriers of entry into basic education. Snapask creates products that makes it easier for students to learn, and teachers to teach their respective curricula. Snapask also works closely with governments across Asia in order to standardize and digitize their curriculum, allowing students to more efficiently access the education content.
Prior to joining Snapask, Jeffery founded a patent holding big data analytics company which was later on sold to 中国ONL。Currently, Jeffery's time is now split between growing Snapask into a publicly listed company, and working on open source distributed ledger projects.
Lou Chan - GuestReady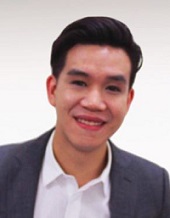 Prior to GuestReady, Lou was a part of Hong Kong's founding teams of Rocket Internet ventures WIMDU (vacation rental) and ZALORA (online fashion retailer). He also co-founded Captcha Media, a digital marketing consultancy in Hong Kong, where he advised leading companies in consumer industries in Hong Kong and China on their marketing strategy. After graduating with full scholarship in Finance & Economics from University of Toronto, Lou was working as an FX trader at Crédit Agricole.
Lou has already helped more than 100 hosts to optimise their vacation rental listings for higher occupancy, without trading in the fun or human experience of hosting guests.