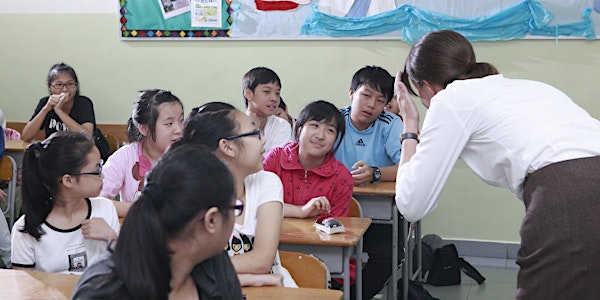 CertTESOL Taster - Teaching Speaking
This online workshop is for anyone interested in learning to teach speaking and is useful for teachers who want a refresher on the basics.
About this event
Effective development of speaking skills requires a number of carefully planned stages, including learning from a model, analysing which elements make up the conversation or dialogue, and then working on subskills to equip learners to speak at length with accuracy and fluency. This workshop is for anyone who wants to know more about what to expect in the CertTESOL course or who would like to brush up on teaching skills.
You will also get the chance to get some first-hand experience with the ways that input sessions are delivered on the CertTESOL course, meet a course tutor and have the opportunity to ask any questions you may have about the course.
For the best experience, attendees should have:
a computer or ipad style device (a phone will also work)
a headset with microphone
Trainer: Clare Voke
Clare Voke is the Director of Teaching Training at EfA, with experience in various teaching and training roles in the U.K, mainland China and Hong Kong. She began her teaching career in 2008 and worked in various teaching contexts before becoming a Regional Trainer for EF in the South of China. She has a Trinity Diploma in TESOL, an MA in International Social Transformation and has written online teaching courses and content, as well as presenting at conferences all over Asia. She is currently a course director for CertTESOL and DipTESOL courses. Having lived in China for many years, she is particularly interested in Chinese learners of English and enjoys studying Mandarin.