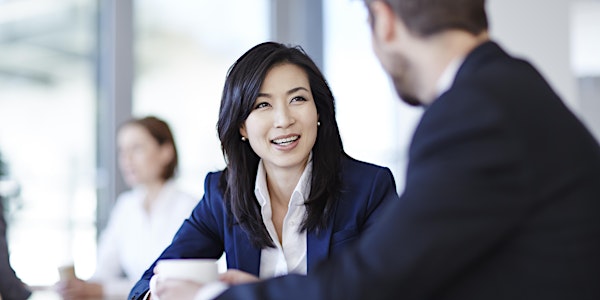 Celebrating Women in the Workplace - November 2018
When and where
Location
HKEX Connect Hall 1/F One and Two Exchange Square Central, Hong Kong, Hong Kong Island Hong Kong
Description
Join AIG and supporting partner HKEX's Women Exchange for an afternoon to discuss and demonstrate the value in gender parity, the changing workplace landscape, finding (and then honouring) your true authentic self and after reflection, discussing what really matters in a career...
Single Tickets:
By donation (recommended amount 400HKD)

Corporate Bundles now available:
Corporate Bundle (10 tickets) - 4000HKD
Corporate Bundle (20 tickets) - 7500HKD
Taking the time to acknowledge, celebrate, share and learn from both men and women is often something we don't build into our corporate lives. Celebrating Women in the Workplace will bring together men and women from all over Hong Kong to talk about the numbers behind diversity, the challenges of finding a place to work that suits you and your situation and navigating the internal and external obstacles if that path should ever change course. Our experts from across industry, gender and background will openly share their insights, experiences in the hopes to inform, inspire and enlighten.
Find out more about the 'Celebrating Women in the Workplace' Event here...
The Vision:
The second of its kind, Celebrating Women in the Workplace is an event that intends to inform and inspire through hard facts and stories from professionals and their organisations. An event that brings forward experts from across many industries and that aims to give back to those who are less fortunate. Due to the generosity of individuals and organisations involved, all money raised through ticket sales will be donated to the 'Women's Foundation Financial Literacy Program'.
An afternoon to make a difference...

Women in the Workplace giving back to marginalised women in Hong Kong.
We wanted this event to provide value not only for those in the room but for those who would never imagine they would have the life that so many of us are living. So many lives of Women in the Corporate world in Hong Kong have been influenced and better for their interaction with The Women's Foundation (TWF) and so, we want to give back!
TWFs Financial Literacy Programme for marginalised women was launched in 2011. This was followed by their Employability Training Programme which launched in 2014. In addition to financial literacy training, the Employability Training Programme further equips participants with employability and life skills. Drawing on a holistic, high touch and personalised approach to empowerment, the aim is to encourage participants to achieve greater economic independence and a better quality of life for themselves and their families.
What you donate for your seat at the event is totally up to you! 100% of proceeds from the ticket donations will go to The Womens Foundation Financial Literacy Programme.
You can read more about The Womens Foundation Financial Literacy Programme here.
Please dig deep and help with wonderful cause.
Individual tickets can be purchased on a donation basis and Corporate bundles are also available for those organisations who would like to dig deep for this amazing cause.