Sales Have Ended
Ticket sales have ended
THANK YOU for your generous support. We will contact you soon via either phone or email. Look forward to celebrating International Women's Day 2021 with you on 10 March.
We invite you to join HER Fund's International Women's Day webinar, to celebrate together International Women's Day 2021.
About this event

HER Fund is delighted to invite you to celebrate the social, economic, cultural, and political achievements of women and girls in Hong Kong. Through reaffirming our mutual commitment to improving gender equality in Hong Kong, this event also marks a call to action for accelerating women's equality.
Modern living can mean busy living. It can be full of making money, fulfilling professional and personal ambitions, raising a family, keeping in touch with friends, running a home...and sometimes maybe even relaxing.
This is why for a lot of women, mental and physical health often take a back seat. In fact, the two major barriers for women not maintaining a healthy lifestyle are lack of time and the deprioritizing of their own wellbeing.
Many women can lead high-pressure lives, particularly when it comes to managing a career and family. Yet health is important, not just for themselves, but for the success of wider society and the economy.
HER Fund invites you to join us for an interactive online workshop to learn about how essential oils can be used to improve mood, mental state, and feelings of wellbeing.  During "Essentially You", participants will learn about essential oils and how they can be used to support themselves, their loved ones and create safer havens at home"
What will you learn :
- Gain knowledge of the benefits of Essential Oils for Physical and Emotional Wellbeing
- Gain support for managing mood, relieving stress, reducing anxiety, and supporting sleep
- Benefit from an uplift to their mood and feeling of being supported
- Learn tools to help and restore balance and wellbeing
Each participant will be provided with their very own introductory essential oils kit prior to the workshop so participants can be part of hands-on learning.
Dates for Essentially You gift bag delivery:
1. Tuesday, 2 Mar 2021- 12:30 - 15:30
2. Thursday, 4 Mar 2021- 12:30 - 15:30
3. Saturday, 6 Mar 2021 - 9:00 - 13:30
4. Sunday, 7 Mar 2021 - 9:00 - 13:30
*Participants will choose their preferred time in the registration form.
Please kindly note Eventbrite is only for individual ticket purchases. For corporate packages/ corporate sponsorship opportunities, please directly contact Danielle.Stutterd@herfund.org.hk. Eventbrite service charges are included.
Refund Policy:
Refunds up to 20 days before the event
Other Souvenir Charity Sales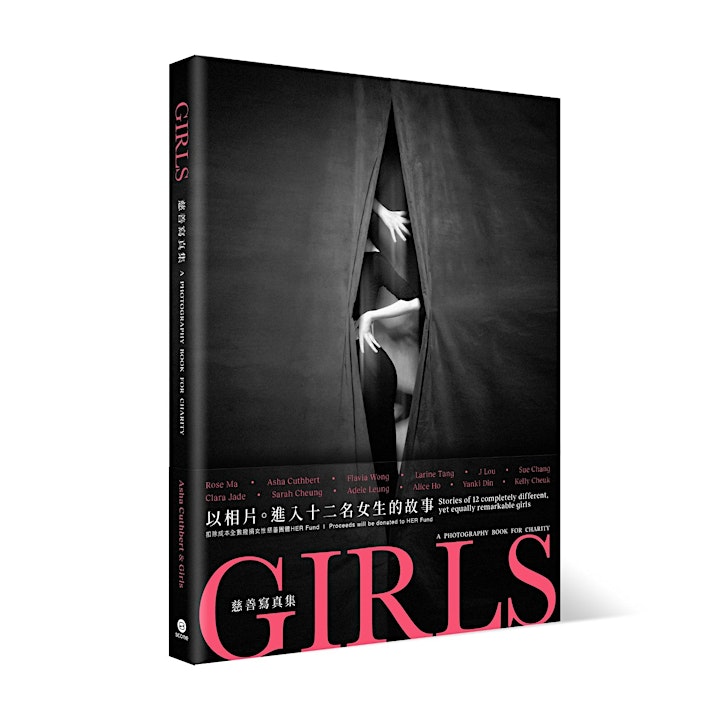 A female-led charity photography book collectively created by model Asha Cuthbert, a women production team and Uppity Limited that attempts to break the stereotype of how society defines women.
Link: https://en.uppity.hk/charityphotography
*All proceeds after cost deduction will be fully donated to HER Fund for use in promoting women's rights and women's movements in Hong Kong.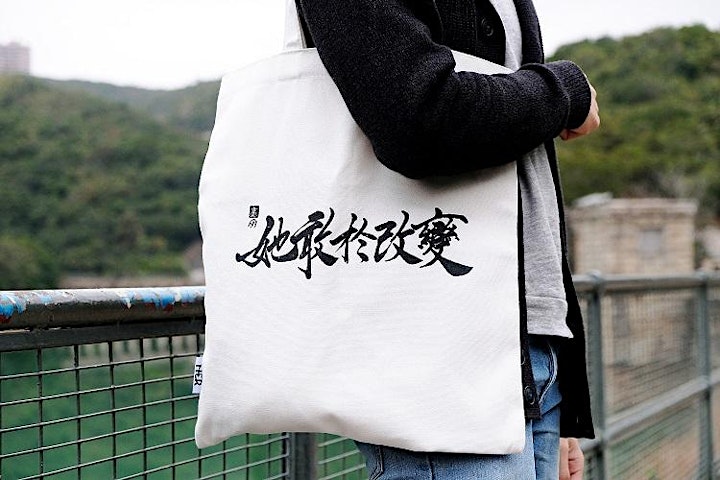 This tote bag is designed by a male Chinese brush calligrapher who anticipates men's participation as an integral part in gender equality movement. Spread this message to the world by carrying this "She Dares to Change"(i.e.「她敢於改變」) tote bag along with you.
* All donations raised will be used to support HER Fund's work in grant-making and capacity building.