CCSIG & EASIG of Hong Kong Computer Society Networking Event (30 June 2016)
Description
CCSIG & EASIG of Hong Kong Computer Society Networking Event
30 June 2016
To maximize the values of cloud computing, many organisations begin to use Platform as a Service (PaaS) on the clouds. PaaS allows developers to build and run applications on scalable and resilient platforms without operating these platforms. However, the PaaS APIs provided by different cloud service providers are syntactically and semantically different. Therefore, it is technically challenging to build a cloud application that can interoperate across different cloud platforms. Despite the business values of PaaS, organizations are concerned about the possible vendor lock-in due to this API incompatibility problem.

In this event, the speaker will discuss various PaaS interoperability issues and suggest some architecture patterns to develop intercloud applications with PaaS across different clouds.

---
Event Details:
Date: 30 June, 2016 (Thursday)
Time: 18:00-20:00
Venue: Trafalgar, Shop 10, 1/F, Causeway Centre, 28 Harbour Road, Wanchai
Seats: 60-80
Fee [Includes two drink coupons and snacks]
Free [Distinguished Fellow/ Fellow/ Council member]
HK$50/person [Full member / AEA-HK member]
HK$100/person [Affiliate/ Student member]
HK$150/person [Non-member]
*Onsite payment by cash, and no change
---
Agenda:
18:00
Registration
18:15 – 18:20
Welcome speech
18:20 – 18:40
Special talk by Dr. Thomas Lee, EASIG Advisor, Hong Kong Computer Society
Topic: "Developing Intercloud Applications with Platform as a Service on Different Clouds"
18:40 – 20:00
Networking

---
Speaker:
Dr. Thomas Lee, HKCS EASIG Advisor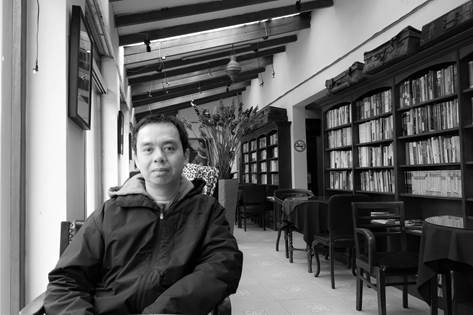 Dr. Thomas Lee is a passionate technologist with 22 years of IT experience. Dr. Lee has founded the startup Throput to develop intercloud Platform as a Service (PaaS) products. Throput also helps enterprises architect cloud applications and infrastructure. Before he started his company, Dr. Lee worked in the Microsoft Asia Pacific R&D Group in Shanghai as a Senior Program Manager to manage R&D of Microsoft Azure storage products for the global market.

Dr. Thomas Lee has worked in leading enterprises in Hong Kong, including the Hong Kong Jockey Club and the Airport Authority Hong Kong, as architecture manager to design complex mission-critical systems. He was also the CTO of the Center for E-Commerce Infrastructure Development (CECID) at The University of Hong Kong to lead development of open-source software and e-commerce standards. CECID's open-source B2B gateway has been recognized by important industry awards, including the Asia Pacific ICT Awards. Dr. Lee has served on some technical committees in leading international organisations, such as United Nations and OASIS, to contribute to global technology standardization. Dr. Lee is now serving The Open Group as an assessor of the TOGAF Training Course Accreditation.

Recognized by the industry for his achievements, Dr. Thomas Lee was an honoree of the Hong Kong Outstanding IT Achiever Awards, and achieved the Master Level of Certified Professional of IT (Systems Architect) credential. With a solid academic background, Dr. Lee has obtained his PhD, MBA, MSc, and BEng degrees from The University of Hong Kong. In the IT profession, he has received TOGAF, PMP, and CISA certifications.

---
Enquiry:
Should you have any enquiry, please contact Ms. Moon Cheng/ Ms. Shirley Lo at 2834-2228 or ccsig@hkcs.org.hk

Note:
l Seats are limited and will be allocated on a first-come first-served basis and priority will be given to HKCS member.
l HKCS reserves the right to change terms and conditions without prior notice. In case of dispute, the decision of HKCS shall be final and binding.
---
Organised by:
Cloud Computing Special Interest Group (CCSIG), Hong Kong Computer Society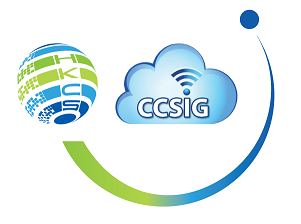 Enterprise Architecture Special Interest Group (EASIG),
Hong Kong Computer Society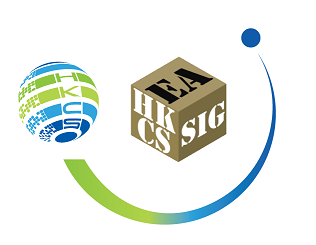 ---


Co-Organiser :




---
Supporting Organisation: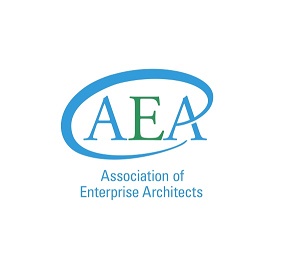 ---
Organiser of CCSIG & EASIG of Hong Kong Computer Society Networking Event (30 June 2016)
Cloud Computing Special Interest Group (CCSIG) believes Cloud Computing is not just a technology but also a tactical business strategy for most organization including SME, multi-national corporations and Government. Cloud Computing suggests sharing of resources, CCSIG also preaches the sharing of experience and professional knowledge in its adoption, regulation and operation. We motivates like-minded people to share and drive it, if you are interested in joining as our members or executive committee, please drop us an email (ccsig@hkcs.org.hk) or contact Mr. Chun Law at 2834 2228.
Objectives
There are three key objectives in Cloud Computing Special Interest Group (CCSIG):
To bring up the awareness of Cloud Computing, to promote its adoption, knowledge sharing among the HKCS members and companies in Hong Kong.

To facilitate the communication and collaboration with organization outside Hong Kong with an interest in Cloud Computing.

To provide guidance and advices on education and qualification related to Cloud Computing.
Website: http://www.hkcs.org.hk/en_hk/sg/ccsig/