Multiple Dates
CBT in Action - Principles and Applications. Dr. Monica O'Kelly. CBT Austr...
Description
CBT in Action - 18th of October 2017
By popular demand, CBT Australia will return in October 2017 to provide Hong Kong's Coaching and Health Alliance Professionals the unique opportunity to master and consolidate Cognitive Behavioural Therapy.
What is Cognitive Behavioural Therapy?
Cognitive Behaviour Therapy (CBT) is based on the premise that it is not what happens that causes how we feel but how we think about what happens. While this is a simple concept to understand it is not always simple to put the theory into practice. With a strong empirical base, CBT is becoming one of the most effective psychological interventions now in use. It has been shown to be useful in coaching contexts with a current ground swell in Cognitive Behavioural Coaching (CBC).
CBT is non directive and leverages a collaborative process known as guided discovery to enable individuals to devise their own conclusions and solutions. Guided discovery is based on socratic questioning where by a counsellor or a coach asks a series of questions that enables an individual to become more aware of their thoughts, feelings and behaviours.
CBT can help clients to:
Distinguish between thoughts and feelings.
Become aware of how their thinking, feelings and behaviours are sometimes not helpful or serving goals.
Learn about and pay attention to habitual and more automatic thoughts that occur without them realizing and how these may impact on their emotions.
Evaluate whether these "automatic" thoughts and assumptions are factual or biased.
Develop new ways of thinking and alternative ways of behaving
CBT in Action - What you will learn?
Based on the approaches of Beck and Ellis, the CBT in Action workshop bridges the gap between theory and practice focussing on developing CBT skills. After outlining the underlying theory, the workshop will focus on putting CBT into action with clients. Participants will be taken through the steps in the CBT sequence with live and video demonstrations before the participants practice the skills. There will be time for questions to clarify and process the learning of skill.
At completion, participants will walk away with knowledge and tools that will enable them to integrate CBT into their practices.

Workshop Outline
The ABC Model; Identifying Activiting Events (B), Identifying Beliefs (B), Identifying Consequences (C)
Skills Practice of A-B-C Connections
Learning the Importance of B-C Connections
Skills Practice in Helping the Client to understand the importance of the B-C
Skills practice in re-evaluating and challenging beliefs and thoughts
Learning how to incorporate cognitive change into the overall therapy
Facilitating meaningful change through collaborative homework creation
Who can Join?
The CBT in Action workshop is designed for those in the helping professions including Executive or Life Coaches, Psychologists or Counsellors wishing to understand how the cognitive model of CBT can be integrated into shorter term, client focussed and goal oriented practices but are not in a position to invest in a four day certificate.
It is also suitable for those with CBT experience who feel they may have become stale in their practice would benefit from a refresher.
Award on Completion
- Certificate of Attendance
- Approved for ICF Continuing Coach Education Units – 6.5
- The CBT in Action Workshop is an approved CE activity for the Hong Kong Psychological Society's DCP members. Members who attend this workshop may accrue a maximum of 6 CE points.


Course Facilitator

Dr. Monica O'Kelly, BSc (Hons), Dip Ed, MBSc, PhD, FAPS (CClin, CEDP)
Dr. O'Kelly is Director of CBT Australia and an adjunct senior lecturer at Monash University. She has trained at the Albert Ellis Institute and the Beck Institute and is a Fellow of the Academy of Cognitive Therapy. Dr. O'Kelly has published many articles in the area of Cognitive Behaviour Therapy and is author of 'CBT in Action: A Practitioner's Toolkit'. She worked as a psychologist with children, adolescents and adults in a variety of settings before going into private practice. Dr. O'Kelly has been training professionals in CBT for over 20 years throughout Australia and Asia. Her workshops have a very active, skills based approach.
FEES
The fee is HK$5,500 per participant.
You can enjoy the Early Bird discounted rate of HK$4,900 until 31st of August.

Group rate is HK$4,200 per participant (for three people from the same team, organisation or association who apply and pay together).
Discounts
20% off fees for Members of the following Associations
International Coach Federation (ICF)

Psychotherapy Society of Hong Kong (PTSHK)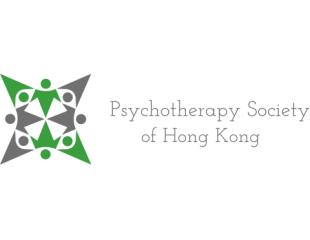 To Register
OPTIONS
1) Pay via eventbrite using the register button on this page
2) To enjoy Member disounts please complete and email the registration form accessible by the following URL to karen@pathwayslimited.com with a request for payment details.
http://www.pathwayslimited.com/wp-content/uploads/2016/06/CBT17FlyerMarchWeb.pdf
** Please note that the Early Bird Rates have been extended until September 21st 2017
Enquiries
For any enquiries please contact Karen Gotthelf at 852 94747581 or email karen@pathwayslimited.com
Terms of Enrolment
Applications will be taken on a first-come, first served basis. Confirmation of place will be sent via email once payment is received. PsychCentral/Pathways Ltd reserves the right not to process an application if applicant is not from health, education and helping professions. Cancellations must be received in writing to karen@pathwayslimited.com. Refunds are given (less10%) for cancellations received by 5pm on 15th of September 2017.
Due to limited places, we do not offer refunds beyond this date. By applying to this course the participant agrees to the above terms and fully release and discharge PsychCentral/Pathways Limited and CBT Australia from any and all claims for injuries, damages or loss which may accrue as a result of this training. Early bird applications are only valid if payment is received by the deadline date. Bring a friend applications are only valid if application is made at same time. In the event of cancellation due to Typhoon, the seminar will be cancelled and PsychCentral/Pathways Limited will provide an alternative date for the course to be run within a 12-month period. A full refund will be issued if the course is not run within a 12-month period.
By purchasing via Eventbite you are certifying that you have carefully read the above terms relating to release of liability and assume of risk. You have read the complete terms and conditions outlined in this document, including notification of cancellation penalties.