Event Information
Location
Glassbelly Tea Lab
20/F, Henry House, 42 Yun Ping Road
Causeway Bay
Hong Kong, HKI
Hong Kong
FoodCraft and Glassbelly link up to present you tasting journey of luxe to cure your expensive taste. Luxury has a flavor.
About this event
*Class Cancellation Policy applies, please refer to the bottom of page
Do you know how to tell the difference between good and bad caviar?
Glassbelly's Caviar Tasting Workshop teaches you a scientific way to analyze the quality of different caviar.
You will learn this through pairing with premium ice drip rock tea.
This will help you to:
- Wake up your taste buds
- Balance the salty taste of caviar
- Highly enhance caviar's umami and delicate taste
- Easily distinguish different classes of caviar
Join this class by Glassbelly for a unique experience.
WHAT WILL YOU LEARN?
- You will taste 8 kinds of caviar (10g each, 80g total per person) including: Beluga, Ossetra, Baerii from different terroir
- How to identify good and bad caviar and avoid being deceived
- Perhaps your first (?!) experience of caviar paired with premium tea!
- Tasting paired with iced tea - [caviar, crab meat, quail eggs];
- Tasting paired with hot tea -[Spaghetti al Caviale]; Finish off with caviar and [Da Hong Pao Ice Cream]
WHAT WILL YOU TAKE HOME?
- Tasting notes form the class
- Caviar flavour atlas ( summarizing all the common positive flavours of caviar)
WHAT TO BRING?
- x1 pen
DETAILS
Length of Class: 2 hours
Venue: 20/F, Henry House, 42 Yun Ping Road, Causeway Bay
CLASS CANCELLATION POLICY
We will confirm your seat(s) once all fees are received. Deadline for any cancellation or changes(eg. rescheduling) is 7 days prior to the scheduled date of the event. All fees will become non-refundable after the deadline. Cancellation requests should be made in writing at least 7 days prior to the class for any refund to be processed.
*The policy applies to sign-ups within the 7-day period before the scheduled event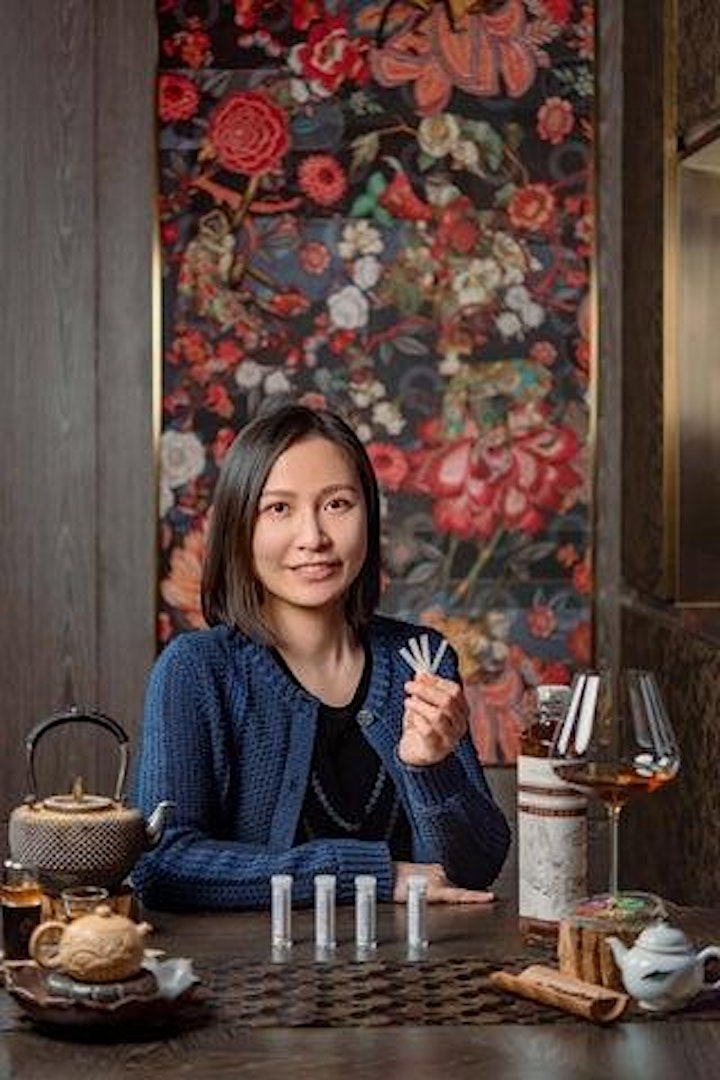 About Wing
- Worked in Edrington and BB&R for many years, WSET level 3 certificate
- Mainly responsible for designing Food pairing and tasting activities
- Strong at distinguishing premium food ingredients with craftsmanship
- Believe in biodynamics, tea can enhance the body's self-healing ability and regulate the body
- Can instantly judge the value of tea by blind tasting
About Glassbelly
- Glassbelly uses gustation science to analysis tea, and establishes an objective scoring system
- The teas sold by Glassbelly are tested according to the highest standards of the European Union, providing consumers with the safest teas
- Running a fine dining with tea experience restaurant
- Running workshops to promote scientific way of tea tasting
Date and time
Location
Glassbelly Tea Lab
20/F, Henry House, 42 Yun Ping Road
Causeway Bay
Hong Kong, HKI
Hong Kong