Castilla-La Mancha V2B Wine Meetings - Bangkok 2020
Join us in the inaugural Virtual 2 Business Wine Meetings© event featuring wines from Castilla-La Mancha, Spain.
About this Event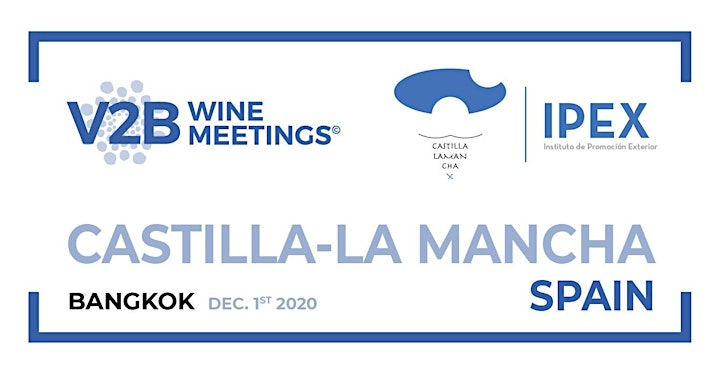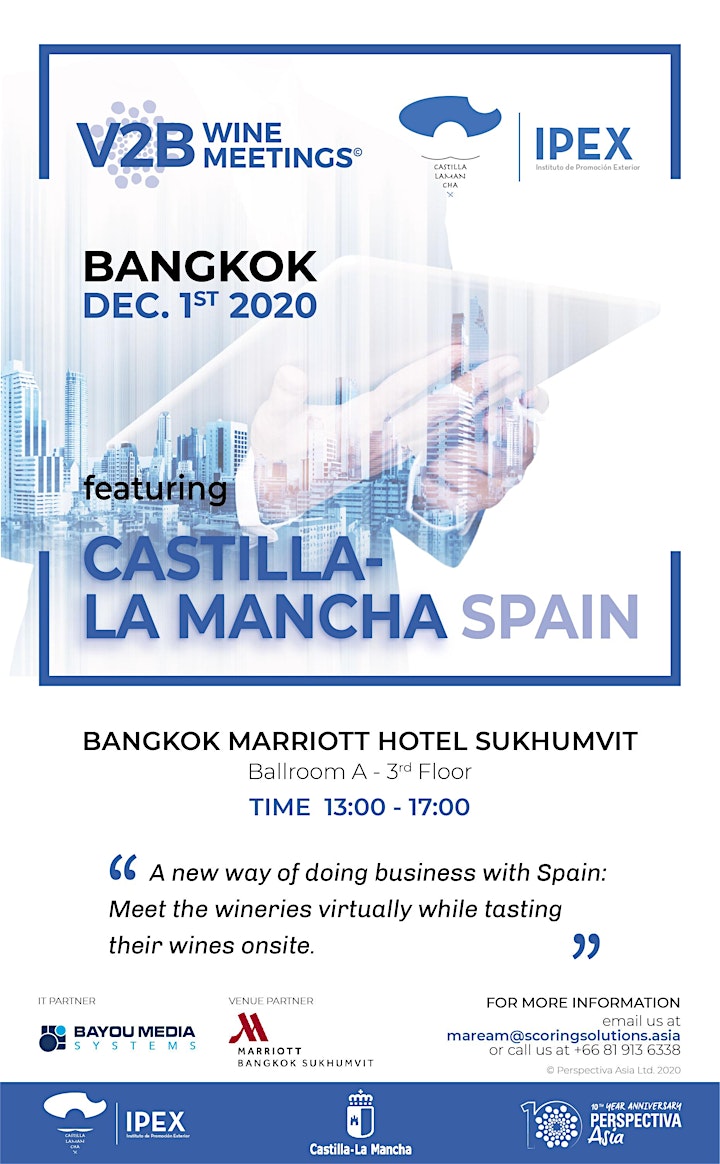 We are bringing together Spanish wineries and Thailand importers and distributors, in an innovative, unique, and safe business environment, providing an effective wine tasting experience, almost the real business meeting! Wineries' representatives will join the V2B Wine Meetings© by videoconference to introduce and taste their wines together with Thailand professionals attending the wineries' individual booths at the Bangkok Marriot Hotel Sukhumvit

BANGKOK | DECEMBER 1ST 2020
BANGKOK MARRIOTT HOTEL SUKHUMVIT
Ballroom A - 3rd Floor
Time: 13:00 - 17:00

Check the event winery list with all the wineries information:

Please fill in the Google form for registration. Upon successful registration, you will receive an email from our colleague to confirm the details of the meeting.
For more information email us at maream@scoringsolutions.asia or call us at +66 81 913 6338.